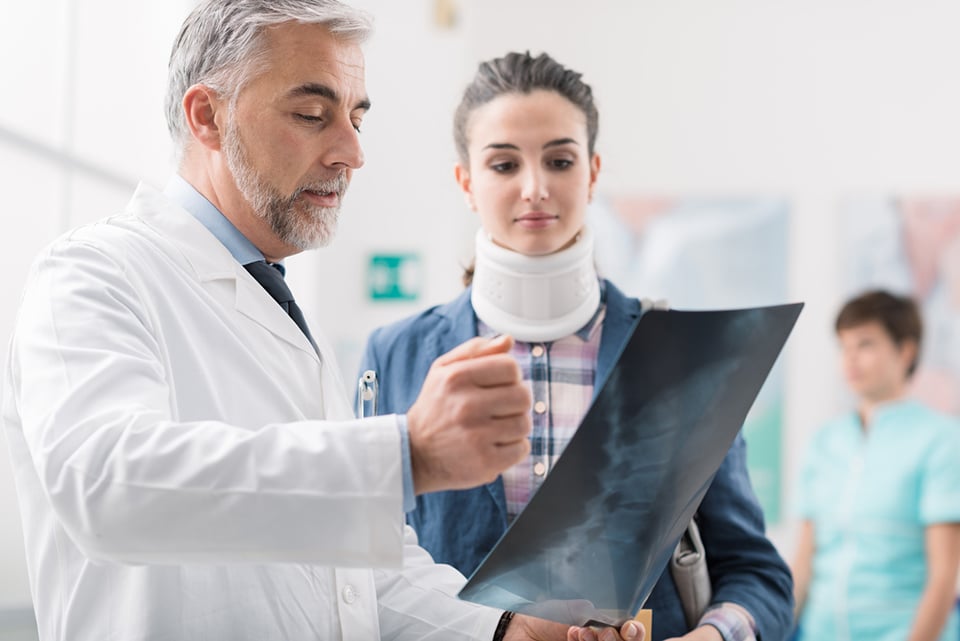 Delayed treatment for injured workers is one of the many effects caused by the global pandemic. As a direct result of COVID-19, doctors' offices, hospitals, and other health care facilities have changed their protocols and schedules, not only to provide care to patients who are sick with coronavirus but also to keep themselves and their patients safe. Non-emergent surgeries and elective procedures have been put on the back burner in most facilities, leaving room for emergencies and COVID-19 cases.
While the impact on health care has been examined, the workers' compensation system is one area that hasn't received much attention. There are several ways that injured workers have experienced delayed treatment due to the pandemic. In some cases, they may not be able to visit their workers' compensation physician in person. In other cases, treatment options aren't available because of decreased hours, lockdown orders, and understaffed, overrun facilities. We're going to look at the main reasons that COVID is causing delayed treatment for injured workers.
Lockdown Closures
One of the main ways COVID has created delayed treatment for injured workers is the closure of doctors' offices and medical practices during lockdowns. In addition to the first phase of lockdowns that occurred early in 2020, many states and large cities have instituted additional quarantine regulations as a result of widespread COVID-19 cases. Though necessary, these lockdowns prevent injured workers from receiving treatment for their workplace injury. They have not been able to seek treatment for existing conditions or flare-ups, and they've likewise been unable to see their primary care and workers' compensation doctors.
Cutting Down on Non-Emergency Surgeries
At the beginning of the pandemic, many hospitals and health care facilities canceled or rescheduled all non-emergency and elective surgeries. Some places needed the space for COVID patients, while others sought to focus on working on a COVID vaccine. At many facilities, those conditions continue. The result is that injured workers have experienced delayed treatment for existing injuries because they aren't considered emergent. Even in cases where an injured worker has been able to reschedule a procedure, their appointments may continue to be pushed back.
Limited Availability for Appointments
Social distancing measures have made it difficult to schedule appointments throughout the pandemic. Injured workers who require specialized care may have difficulty seeing a specialist or booking an appointment with their workers' compensation physicians. That can lead to a lapse in the care that is essential for their recovery.
Backed Up Health Care Facilities
A backlog at diagnostic imaging facilities and labs has also caused delayed treatment for injured workers. From bloodwork to MRIs, injured workers haven't been able to get the tests they need to treat their on-the-job injuries. In some cases, this is due to lockdown and social distancing protocols. In other cases, it's because these facilities have needed to devote their time and energy to COVID testing.
Abandoned Appointments
The fear of contracting COVID-19 is another issue that leads to delayed treatment. A number of doctors, especially those specializing in workers' compensation, have adapted to telemedicine visits, which gives their patients a way to receive advice and treatment via the phone or video messaging. However, that's not true for all doctors or workers' compensation physicians. Injured workers who worry about getting sick with COVID and those who are immunosuppressed or at-risk in some way may fear visiting their doctor's office, causing them to abandon their scheduled appointments in favor of staying safe at home.
Office Closures
In the wake of the pandemic, some doctors' offices and other health care facilities have needed to close their doors temporarily, due to lockdown orders or staffing issues. Others have had to close for good because of financial problems created by COVID-19. This can lead to delayed treatment when injured workers lose their doctors or specialists due to office closures.
There is hope that, with the creation and deployment of the COVID-19 vaccine, health care facilities will be able to return to normal operations. Until that point, however, delayed treatment for injured workers continues to be an issue. Telemedicine appointments are a viable option, but it's impossible to know how long workers' compensation patients may experience delayed treatment.