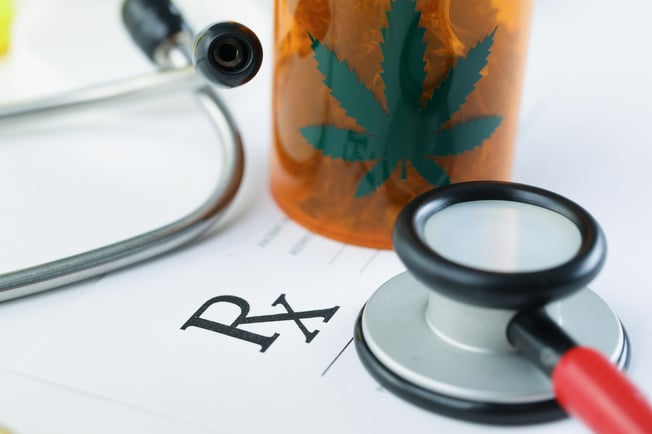 The Supreme Court (SCOTUS) decided not to take on the case of medical cannabis compensability in workers' compensation, leaving it to the states

The US Supreme Court (SCOTUS) will not review the subject of Medical Cannabis reimbursement in workers' compensation. This decision from the court comes after the Department of Justice (DOJ) submitted comments stating its belief that the subject does not need nor warrant the time of the court. This case made its way to the high court after the Minnesota State Supreme Court ruled that since cannabis is still considered a Schedule I substance, reimbursement should not be required as it would violate federal statutes. DOJ officials say the matter is best left to the legislative and executive branches. SCOTUS passing on this issue will ultimately leave reimbursement up to the states for now. States such as NH, NM & NJ have stated that reimbursement is allowed.
SCOTUS also overturned a Washington state presumption law for federal nuclear workers in the state

As anticipated, the US Supreme Court ruled in favor of the federal government over a 2018 Washington state presumption law. Washington state leaders during the 2018 session passed a presumption aimed at providing workers' compensation protections to federal workers at the Hanford Nuclear Facility. Despite winning two challenges from the Trump Administration, the state of Washington received another challenge to the presumption law from the Biden Whitehouse in September of 2021, making its way to SCOTUS. Justices concluded that since the Hanford site is a federal facility, any significant state action on presumption coverage is overreaching its authority. In preparation for the decision, the Washington legislature, in consultation with the federal government, made modifications to their 2018 bill during the 2022 session, which will still provide some presumption coverage to Hanford workers.
The NCCI posted its Covid presumption updates for 2022 showing decreased interest regarding extending/introducing Covid presumptions among the states

The National Council on Compensation Insurance (NCCI) released its Covid presumption updates for 2022. Only two states extended their Covid presumption coverage (MN-First Responders, VA-Healthcare Workers) while CA, KY & IL considered similar legislation. Five states also introduced bills that would provide infectious disease coverage beyond the pandemic (CA, FL, MA, MO, RI). The states of MN, TX & VA contain sunset provisions in their presumptions which will expire in 2023, whereas NM, TN & WA do not have an effective date for the end of their Covid protections. The drop in Covid presumption coverage shows that states may be turning their focus after working through pandemic-related bills for the last two years.
The WCRI released its findings from a 28-state report on telemedicine which includes a moderate uptick in telemedicine utilization in workers' compensation since the pandemic

The Workers' Compensation Research Institute recently released its new study on telemedicine, showing that utilization increased since the pandemic. Although Evaluation and Management services conducted via telemedicine rose from 1.1 percent in quarter one of 2020 to 10.2 percent in quarter two, this uptick eventually settled at around 3 percent in quarter four of 2020 and quarter one of 2021. In terms of cost, telemedicine services were comparable to prices for an in-person visit. Findings show that telemedicine utilization is higher for injuries like sprains and strains and lower for fractures, lacerations, or contusions. States such as KS, IN, NC, SC, and TN saw the lowest telemedicine usage rates at around 4 percent. In contrast, California, Massachusetts, and Minnesota witnessed utilization rates of 15 percent or more. The study included 28 states that comprise almost 80 percent of workers' compensation benefits paid nationwide.
In Florida a state appeals court ruling could impact first responders' access to PTSD benefits

The state's Chief Financial Officer, Jimmy Patronis, is intervening in a court battle over PTSD benefits for first responders. Florida's First District Court of Appeals could uphold a ruling that would severely limit PTSD claims in the state, particularly for medical benefits. Patronis suggests that justices have misinterpreted state statutes. Two laws passed in 2007 and 2018 have helped increase PTSD benefits and treatment for first responders. The 2018 statute includes language for indemnity benefits and requires meeting stricter criteria to access those benefits. Whereas the law passed in 2007 does not have a high burden of proof to receive only medical benefits. Justices claim that the 2018 law's stricter burden of proof applies to the 2007 statutes as well. In response, Patronis in his amicus brief says that the 2007 provision is meant to give medical access to state first responder suffering with PTSD particularly since suicide rates are much higher among this group than the general population and that the 2018 law's requirements should not and do not apply in cases where only medical benefits are requested. If the court's view holds, several first responders attempting to access only medical benefits could see more barriers to treatment which could compel the state legislature to act on the matter come 2023.
Note: To access audio for the LWU please access audio via Adobe by a.) choosing "view" at the top menu b.) click "activate read out loud" c.) click "read to end of the document".
Stay connected to all relevant information in workers' compensation and pharmacy by subscribing to our weekly newsletter. For last week's wrap-up, please click here.