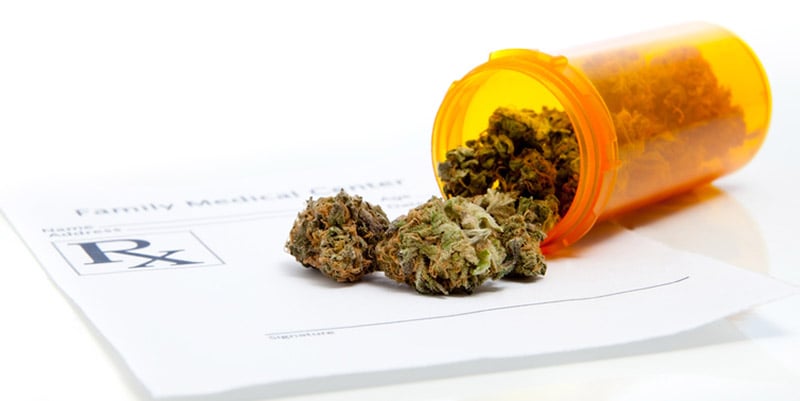 The Supreme Court asks the Biden Administration for its formal view on medical cannabis in workers' compensation
The Supreme Court (SCOTUS) is asking the Biden Administration for their input regarding medical cannabis in workers' compensation. Addressing medical cannabis in workers' compensation comes after the MN Supreme Court in 2021 denied an injured worker reimbursement for medical marijuana, citing the federal government's current prohibition on cannabis. In recent years, cases in MN, ME & MA have concluded that medical cannabis compensability is not allowed due to the federal prohibition. Whereas New Hampshire, New Jersey & New York courts have allowed reimbursement. The court declined to hear a similar case in 2020; however, some members, such as Justice Clarence Thomas, have slammed the federal government's inconsistent approach to cannabis, regarding it as "contradictory and unstable."
Colorado lawmakers passed bill that would give more time to injured workers to file a claim

Lawmakers passed HB22-1112 through multiple House Committees in recent weeks, staging it for a floor vote in the near future. Current law requires that injured workers report their injury within 4 days of the incident or incur loss of compensation reductions for each late day. HB22-1112 would change this to 14 days and eliminate compensation reduction tolls giving more time to injured workers to report an injury and eliminating penalties for not doing so in a timely manner. Bill language also aims to change occupational disease requirements from 30 days to "upon the manifestation of the illness." This change would also allow more injured workers to make claims with less worry about meeting deadlines. The bill would take effect 90 days after the legislative session concludes if fully passed.
Arizona House of Representatives passed HB2202

HB2202 passed the House unopposed by a vote of 59-0 with one absence on Wednesday. The stakeholder bill would require the Industrial Commission of Arizona (ICA) to facilitate a stakeholder meeting with interested parties before changing the fee schedule. Advanced notice of changes will also be mandated with a 30 days' notice of proposed changes and seven business days' notice of finalized changes. HB2202 passed the Commerce Committee last week and the Rules Committee on Monday. The bill will move on to the Senate for further consideration. If passed, the bill would take effect later this year. The Arizona legislative session is expected to conclude in early May.
Covid claims in Florida declined significantly in recent months

January saw fewer Covid claims than December, dropping from 4,673 to 3,567. The Omicron wave did not uptick claims as previously thought. Over 32,543 claims have been denied in whole or partially since the pandemic commenced. Covid protections for state employees expired in January and have not been renewed.
HB689

will proceed to floor debate likely next week. The bill would alter the claim eligibility timeframe to give first responders suffering from PTSD more time to file a claim. With support from first responder groups and bipartisan endorsement, this bill will likely go to the Senate in early March.
Michigan lawmakers approved a bipartisan PBM restriction bill

State lawmakers have approved a bipartisan PBM restriction bill that Governor Whitmer will likely sign. Via HB4348 PBM's would be required to register with the state and file transparency reports. The hope is to lower prescription drug costs in some way by ensuring Michiganders have access to information about backend costs of the medication they are being prescribed. Bill language also allows state departments more authority to crack down on questionable business practices. If signed by the Governor, the bill will not be in effect till 2024.
Ohio legislators passed a bill that would alter the definition of remote worker injuries

Last week, legislators in the House passed HB447, a bill aimed to alter workers' compensation and work from home (WFH) injuries. In short, the bill would greatly limit workers' compensation claims for remote workers. With nearly a quarter of the U.S. workforce working from home in some capacity, the bill would impact a number of workers. While there are several exceptions, the proposal more narrowly defines what constitutes a WFH injury which could affect the eligibility of many remote workers in accessing workers' compensation benefits. Exceptions in the bill include: The injury or disability arises out of the employee's employment. The employment necessarily exposes the employee to conditions that substantially contribute to the risk of injury or disability. Or if the injury/disability is sustained in the course of an activity undertaken by the employee for the exclusive benefit of the employer. HB447 will now go on for consideration in the Senate.
Note: To access audio for the LWU please access audio via Adobe by a.) choosing "view" at the top menu b.) click "activate read out loud" c.) click "read to end of the document".
Stay connected to all relevant information in workers' compensation and pharmacy by subscribing to our weekly newsletter. For last week's wrap-up, please click here.