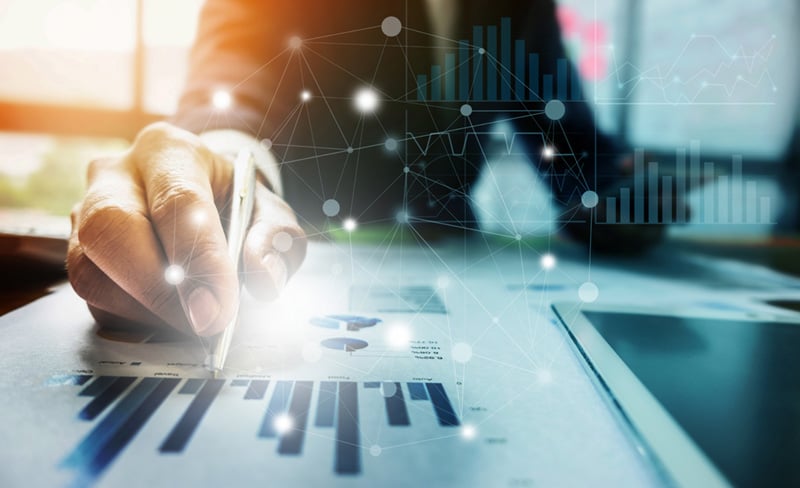 Yearly underwriting profit in workers' compensation averaged 4.8 billion in the last five years

Yearly underwriting profit in workers' compensation averaged $4.8 billion in the last five years and topped $24 billion at one point, a level of probability unmatched by other lines of property/casualty insurance businesses. New Jersey-based AM Best reports that direct premium volume rebounded in 2021 to $52.2 billion, following a sharp decline in 2020. As claim frequency continues to decline, the segment's net loss ratio ranged from 45.4 to 49 over the last five years. The combined ratio remained within the 86.2 to 92.2 range during this period, with 87.9 recorded in 2021. While the industry's profit lines are quite stable, some believe inflation may cause loss costs to increase, particularly on the medical side, which could "prompt rate increases necessary to cover such gap."
The National Safety Council estimates that the average cost per medically consulted workplace injury is approximately $44,000

Workplace injuries and illnesses made up $163.9 billion in losses for U.S. businesses, according to the National Safety Council (NSC). 2020 data shows 34.9 billion accounted for medical expenses while 61 billion comprised for administrative costs. The cost per medically consulted injury came out at an average of $44,000. NSC officials have identified that the top five common causes of workplace injuries include:
Exposure to harmful substances of environments making up 36.1 percent of injuries

Overexertion and bodily reaction at 21.7 percent

Falls, slips, and trips at 18 percent

Dangerous contact with objects and equipment at 16.7 percent

Transportation incidents at 3.5 percent.
Healthcare and social assistance sectors were the most exposed to harmful substances and environments. Meanwhile, transportation, warehousing, and agriculture workers were more prone to overexertion, falls, and dangerous contact with equipment.
Long covid claims affected women more than men

While medical advancements provide health professionals with several tools to sufficiently mitigate harm from covid-19, long covid remains a significant hurdle for clinical researchers. In workers' compensation, the average long covid claim (symptoms persisting more than one-month minimum) reached $216,000. When observing demographics, long covid tends to affect women more than men, particularly those working in healthcare. An analysis of 7,651 claims from the National Council on Compensation Insurance (NCCI) shows that nearly a quarter of all workers' compensation covid patients dealt with long covid. Although more extreme cases of long covid contribute significantly to the high average, the number nonetheless indicates the complexities of long-term covid symptoms. It is approximated that 16-17 million people of working age suffer or have suffered from long covid.
A state appeals court ruled that an injured first responder could not pursue a bad faith claim against an insurer that initially denied their claim due to state filling deadlines
A court recently determined that a former police officer cannot pursue a bad faith claim again the Arizona Counties Insurance Pool (ACIP) for denying workers' compensation. Officer John France shot and killed a man in 2017 who pulled a gun on him while on duty; the man he killed had his safety on when pointing the gun. Due to this circumstance, the Sergeant developed PTSD symptoms prompting him to apply for workers' compensation. The Industrial Commission (ICA) denied the claim initially seeing that the event did not fit state definitions to become eligible. Ultimately, the state supreme court overturned the ICA's decision in favor of France in 2021, allowing him to access PTSD workers' compensation benefits. To make up for delayed benefits and treatment, France filed a bad faith claim against the ACIP, which a state appeals court said he could not pursue as he failed to properly file within the one-year deadline from 2017 to 2018 (filing instead in 2019), citing AZ code 12-821.
DWC officials announced two new proposed rules aimed to improve reporting protocols and clarify mental injury qualifications

The Division of Workers' Compensation (DWC) proposed two rules this week to better define mental injuries that would qualify for workers' compensation. 69L-3.009 is proposed after the legislature enacted legislation earlier this year requiring the DWC to adopt regulations specifying which PTSD mental injuries are eligible for cases of "grievous bodily harm of a nature that shocks the conscience." The measure would define grievous bodily harm as "witnessing a full or partial decapitation; degloving; enucleation; exposure of the brain, heart, intestines, kidneys, liver or lungs; impalement; amputations; and third-degree burns on 9% or more of the body." The second rule 69L-6.012 addressed the number of days an employer has to comply with a request from the state Department of Financial Services to "produce required business records, amend the calculation of any applicable penalty and penalty credits, and create a workers' compensation coverage and compliance tutorial that allows an additional 15% penalty reduction for successfully completing the tutorial." A workshop of rule 69-6.012 is scheduled for 9 AM on November 16th. Meanwhile, no rule development workshop is scheduled for 69L-3.009 currently.
State personnel updated their fee schedule for 2023

The state updated its fee schedule going into 2023. Changes include revised CPT & HCPCS codes, a requirement for pharmacy treatment utilizing lidocaine or lidocaine patches to go through OTC lidocaine unless proven ineffective, home healthcare reimbursement rate alterations, and modifications to telemedicine protocols.
Note: To access audio for the LWU please access audio via Adobe by a.) choosing "view" at the top menu b.) click "activate read out loud" c.) click "read to end of the document".
Stay connected to all relevant information in workers' compensation and pharmacy by subscribing to our weekly newsletter. For last week's wrap-up, please click here.