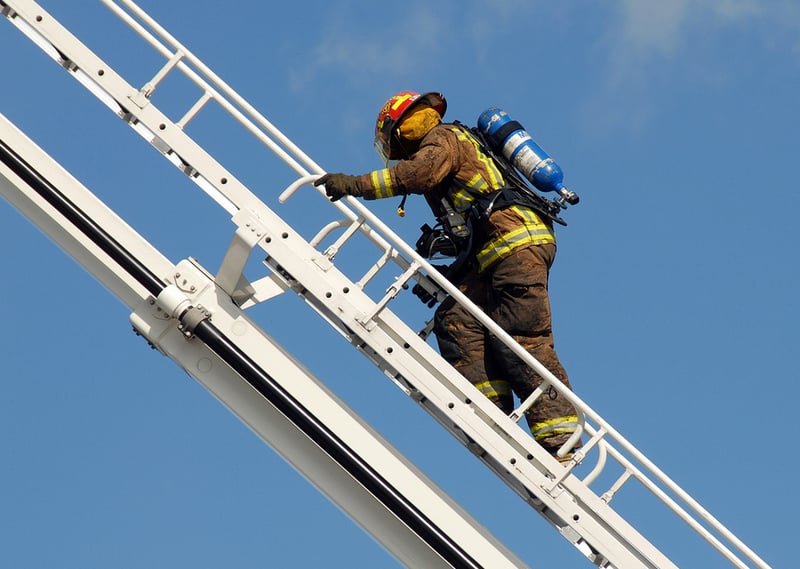 U.S. DOL recently announced it will ease the burden of proof for federal firefighters regarding chronic illnesses when filing for benefits

The U.S. Department of Labor recently announced it will ease the burden of proof for federal firefighters regarding chronic illnesses when filing for benefits. The move comes after decades of frustration with the burden of proof standards, particularly with more common firefighter medically related concerns such as lung cancer. To improve the system's functionality and claims process, the DOL's Office of Workers' Comp announced it will label several cancers and other chronic conditions as "high risk" for federal firefighters. By making this alteration, OWC is effectively tossing out the requirement that employees submit certain additional evidence to prove their illness is casually connected to their job duties. Conditions that qualify for this fast track include employees diagnosed with one of the following cancers: esophageal, colorectal, prostate, testicular, kidney, bladder, brain, lung, buccal cavity or pharynx, thyroid, multiple myeloma, non-Hodgkin's lymphoma, leukemia, mesothelioma or melanoma; or hypertension, coronary artery disease, chronic obstructive pulmonary disease, pulmonary fibrosis, asthma, or a sudden heart attack or stroke. Firefighters applying for benefits must have at least five years' experience, and their condition must be diagnosed within ten years since their last exposure to firefighting.
The Biden Administration is considering revoking the Industrial Commission of Arizona's authority to regulate and oversee workplace safety protocols

The Biden administration is putting pressure on Arizona's Industrial Commission. OSHA on the federal level says it is considering revoking Arizona's ability to regulate its own workplace safety rules citing "routinely failed" protocols to protect workers in the past decade. In a proposal released last Wednesday, OSHA officials outlined their reasons for removing authority status from the Industrial Commission of Arizona, including failure to adopt adequate maximum penalty levels and uphold occupational safety and health standards. The move comes after a warning in October to AZ, SC & UT warning each state of potential consequences for not adopting federal standards, particularly when it came to Covid-19 safety pre-cautions.
WCRI released new data from 18 states workers' compensation systems evaluating and comparing their performance and effectiveness

The Workers' Compensation Research Institute (WCRI) recently released its CompScope Benchmarks 22nd Edition measuring 18 state's (AK, CA, FL, GA, IL, IN, IA, LA, MA, MI, MN, NJ, NC, PA, TN, TX, VA, WI) workers' compensation systems and their performance. In the study WCRI examined how income benefits, overall medical payments, costs, use of benefits, duration of temporary disability, benefit delivery expenses, timeliness of payment and similar metrics have altered in 5 years from 2015 to 2020. With claims reported through March of 2021 the research provides a inside look at how the pandemic impacted non-covid related claims in the early months of the pandemic.
Florida

Covid claims in March 2022 dropped to their lowest number since the beginning of the pandemic

The Division of Workers' Compensation reported the lowest number of C• The Biden Administration's is considering revoking the Industrial Commission of Arizona's authority to regulate and oversee workplace safety protocols.ovid-19 claims since the beginning of the pandemic. March numbers show just 72 indemnity/wage replacement benefit claims which is a significant drop from 581 in February. Claims related to covid in the sunshine state hit a high of 34,797 in 2020, followed by 30,564 in 2021. In total, insurers have paid out $85.8 million in closed Covid-19 claims and $103 million in claims that remain open. Average expenditures for a closed claim came to $3,219. Since the pandemic commenced in 2020, 35,430 claims have been denied.
Oklahoma wins its court battle allowing the state to fully enforce its pharmacy choice statutes

The U.S. District Court for the Western District of Oklahoma ruled largely favor of upholding Oklahoma's Pharmacy Choice Act earlier this month. The Act passed in 2019 faced a challenge from Pharmacy Benefit Managers who claim the act is preempted by ERISA and Medicare Part D. The case, PCMA v. Mulready, held that all of PCMA's ERISA preemption claims fail as a matter of law. Justices concluded that, "while these provisions may alter the incentives and limit some of the options that an ERISA plan can use, none of the provisions forces ERISA plans to make any specific choices." This ruling by the court gives the Oklahoma Insurance Department the green light to enforce the pharmacy choice act.
Tennessee legislators agree to pass additional benefit measures to protect firefighters in the event they develop cancer

State lawmakers look likely to pass SB1569 regarding firefighters' workers' compensation benefits. The bill adds testicular cancer and leukemia to the list of cancers covered under the state's current presumption for firefighters. Of all first responders' firefighters are more likely to have higher cancer rates. Compared to the general population, firefighters usually experience a 10% higher chance of developing cancer. Initially filed in January of last year, the bill faced several legislative barriers, including an extensive review from a number of committees and subcommittees in addition to numerous revisions.
Note: To access audio for the LWU please access audio via Adobe by a.) choosing "view" at the top menu b.) click "activate read out loud" c.) click "read to end of the document".
Stay connected to all relevant information in workers' compensation and pharmacy by subscribing to our weekly newsletter. For last week's wrap-up, please click here.