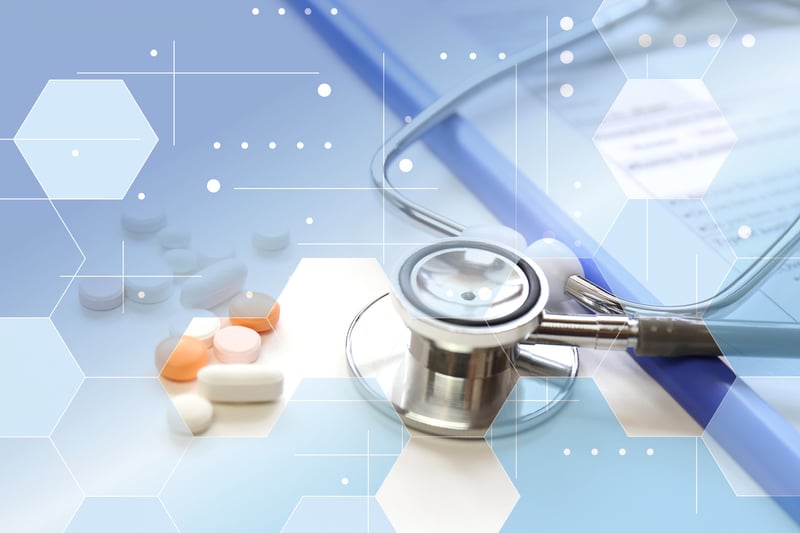 NCCI Shows Work Comp Claim Differences Before and After the Thick of the Pandemic

Using NCCI's Medical Data Call, the Council released its Medical Indicators & Trends Dashboard allowing users to observe state-specific claim volume results since the spread of the pandemic up through the third quarter of 2021. The Dashboard provides a unique and interactive way to see how medical services provided before and after the spread of the Covid-19 pandemic differentiate with data from 39 states showing changes in claim volume and similar data measures. Metrics to show service before and after the thick of the pandemic include but are not limited to; time to treatment, telemedicine impact, prescription changes, and Covid-19 characteristics. Lump-sum settlements and self-insured data are not reported in these data sets.

By state claim differential for active claims from 2019 through 2021 Q3: AZ -10.2%, CO -12.7%, FL -13.6%, GA -7%, IL -15%, MD -17.4% (Data unavailable from MA, NY, PA, TX). The difference in active claims during this time-averaged to -13% nationally.
Connecticut

State Employees

Work Comp M

ental Health Benefits

A State Senate committee advanced SB321 yesterday, leading the way towards a full vote in the upper chamber. The bill makes it easier for all employees in the state to file for a PTSD workers' compensation claim by amending existing legislation on PTSD claim access for first responders. New York State already advanced a similar measure during the committee process as well but is yet to receive a full vote by either chamber. A number of those opposed believe that the measure is too broad and could carry serious financial implications.
Study Shows Increased Cancer Risk For 9/11 First Responders

The National Institute for Occupational Safety & Health (NIOSH) released new findings from a three-year cancer study of 9/11 first responders. Results show that there is a previously unreported increased risk of tonsil cancer in 9/11 workers compared to the New York general population and elevated incidences of thyroid, skin, and prostate cancer. Previous findings of higher risk for non-Hodgkin lymphoma and multiple melanoma were not confirmed by new research. While there were findings of new risks, the analysis also confirmed low mortality rates amongst 9/11 responders compared to the general population, which can likely be attributed to state presumptions and increased access to workers' compensation benefits. According to NIOSH, workers with prostate, lung, kidney, and colorectal cancers recorded mortality rates ranging from 26% to 64% lower than the general population, which the institute also attributes to patients participating in its medical monitoring and treatment program. Authors of the study say previous cancer studies were limited by small numbers and minor differences in methodologies utilized. To improve the accuracy of this research, the Albert Einstein College of Medicine sourced information from 13 state cancer registries, the National Death Index, and New York City and state vital records. The research comes at the same time the New York State Legislature is looking to increase protective coverage for 9/11 first responders by making evidence requirements easier for claimants via A9922.
South Carolina First Responders Work Comp Mental Health Benefits

The State Senate Judiciary Committee advanced a bill that would provide PTSD and mental injury benefits to state first responders. Currently, in South Carolina, mental injuries are only covered when accompanied by a physical injury. H3939 will allow first responders a mental health claim if certain conditions are met. The bill is already approved by the House as it advances in the Senate committee process. If fully passed, the bill would take effect in July of 2023.
Washington Battles over Work Comp Presumption for Federal Workers at a Nuclear Plant

The federal government is challenging a state presumption for a nuclear waste site in the Supreme Court. The Hanford nuclear site based in Benton County, WA that sourced the plutonium used for the atomic bomb over Nagasaki, Japan, in WWII, is still in operation today, and its workers take on serious toxic exposure risks due to the nature of their work. In response, the state of Washington in 2018 passed a state law giving a workers' compensation presumption to workers at the federal site. At the same time, the federal government contested the state law believing that since the Hanford site is a federal facility, any state action is overreaching its authority. The Biden Administration, upon assuming office, continued the Trump-era push against the presumption believing it to violate the federal government's sovereignty and power. This case will likely help clarify a state's scope of authority regarding workers' compensation laws for federal sites within the states.
Note: To access audio for the LWU please access audio via Adobe by a.) choosing "view" at the top menu b.) click "activate read out loud" c.) click "read to end of the document".
Stay connected to all relevant information in workers' compensation and pharmacy by subscribing to our weekly newsletter. For last week's wrap-up, please click here.