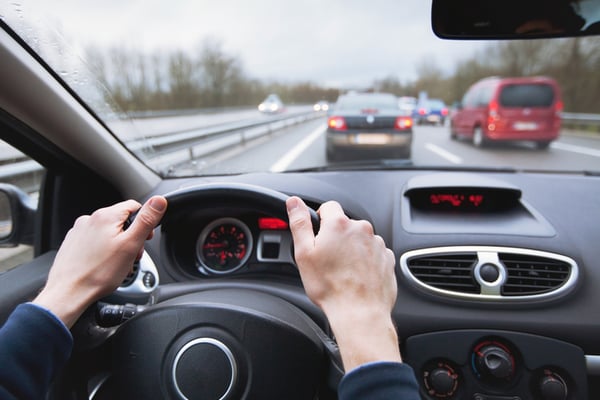 Workers' Compensation Legislative News
Does workers' compensation cover travel to and from work?

OSHA issued a letter late last month, hoping to bring clarification regarding coming and going rules. Specifically, OSHA addressed which commuting situations should be recordable in the event of an injury. The agency stated in its letter that "some employee travel is either done in the interest of the employer or as a condition of employment. Such travel is not considered commuting and is considered a work environment for OSHA purposes", thus expanding the scope of coverage. OSHA officials say that non-routine additional trips or stops to and from work (and back home) outside the normal would be considered eligible for coverage if an incident occurred. Other situations that would qualify for coverage include a.) from the workplace or the home to another location during the workday to perform assigned work. b.) during which the employee is also performing work, such as telephone conferencing while driving or being a passenger. c.) during which the employee is entertaining or transporting customers or other employees. Overall, commutes that are mandatory, unscheduled, or not the first commute should be considered a recordable injury according to the agency.
Amazon Warehouse Injuries


Concerns over Amazon's safety protocols for warehouses continue to mount as recent OSHA data shows the company accounted for nearly half of all warehouse workplace injuries in the U.S. in 2021. Currently, Amazon's warehouse workers make up 1/3 of the warehouse workforce in the U.S. Amazon employees averaged 62 days of recovery time for injuries compared to the U.S. average of 44 days. Workers say it is not the work itself causing issues but rather the speed of the automatic warehouse systems. Amazon slowed down workplace systems in 2020 due to Covid, but since have returned to more normal operations. Overall, injuries have increased by 20% in Amazon warehouses in just a year.
Alabama & Georgia passed worker classification laws this week regarding rideshare drivers


Both Alabama and Georgia recently passed legislation (AL SB150 & GA HB389) making rideshare drivers for companies like Uber, Lyft, and Grubhub be classified as independent contractors rather than employees. The bills are a part of a national trend regarding worker classification. Going from an employee to an independent contractor can carry significant risks for workers, including losing workers' compensation insurance. Other states like New York have taken the opposite direction attempting to strengthen protections for rideshare drivers. 2019 data from the Bureau of Labor Statistics found that 86.9% of jobs saw lower injury rates than rideshare drivers. It is also documented that fatality rates are relatively high with 14.6 out of every 100,000 rideshare workers suffering a fatal injury. The fight over worker classification is likely to continue as it is expected that Massachusetts will see a ballot question on the subject this November.
Members of Oklahoma's State Senate are hesitant to pass workers' comp mental health protections for first responders

The Fraternal Order of Police (FOP), joined by other first responder groups in the state, are calling on state legislators to pass HB3899. The bill would allow first responders with mental health/PTSD injuries to become eligible for workers' compensation in the state. Like a number of states, Oklahoma does not allow for mental injury claims in its workers' compensation system. Despite unanimous support in the House, Senate leaders are currently not interested in advancing the bill out of the Senate Judiciary Committee. Instead of a workers' compensation presumption, Senate leaders say better healthcare benefits and wellness options are a better route than workers' compensation. If the bill is not reported out of the Senate Committee by week's end, first responders will likely have to wait another year. If so, this will be the 6th year the bill failed to materialize. First responders are statistically much more at risk of developing a mental injury due to the nature of their work, according to the Center for Disease Control (CDC).
NH signed bill that will cover prophylactic treatment for
public safety and health care workers

Governor Sununu signed HB589 last week after a rigorous legislative process. While failing to gain traction last session, the bill now signed into law will cover prophylactic treatment for critical exposure suffered by workers in public safety and health care who come in contact with such body fluids as blood and saliva. The legislation will go into effect in one month, on May 11, 2022.
Note: To access audio for the LWU please access audio via Adobe by a.) choosing "view" at the top menu b.) click "activate read out loud" c.) click "read to end of the document".
Stay connected to all relevant information in workers' compensation and pharmacy by subscribing to our weekly newsletter. For last week's wrap-up, please click here.