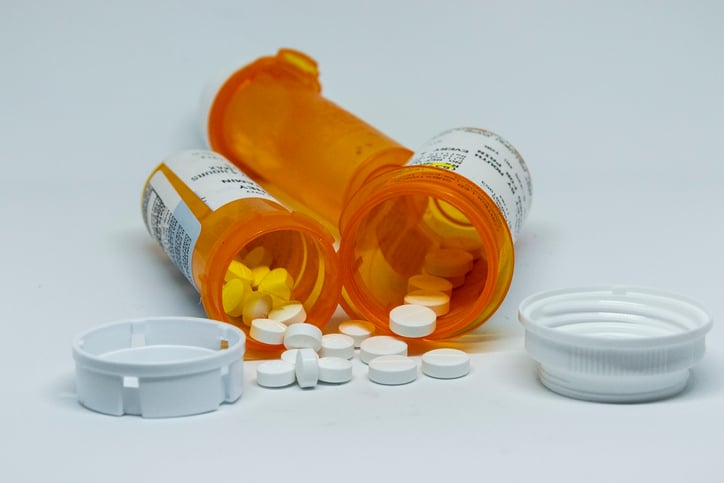 Provisions of the 2021 opioid settlement involving 46 states could pose barriers to care, according to professional pharmacy groups.

In 2021, an opioid settlement involving 46 states (NM, OK, WA & WV did not sign on) resulted in a $21 billion settlement over 18 years. The settlement included several conditions prompting distributors to err on the side of caution by implementing strict limits on drug supplies to individual pharmacies and heavy oversight of dispensing activities. While intended to curb opioids, the oversight also extends to controlled substances that have the potential to be "habit forming" or "addictive," such as muscle relaxants, buprenorphine for opioid use disorder, or even Xanax, used to quell anxiety and panic disorders. Before the settlement, pharmacists could explain reasons for surges in demand and receive medications past limits set by the distributor's algorithms to adequately service patient scripts. Following the agreement, several prescribed controlled substance medications are now being cut off from patients and pharmacies with no advanced notice or viable recourse, as distributors cannot tell pharmacies what the new drug supply thresholds are per the settlement agreement. The stringent limits have potentially created a new barrier in care for several patient populations and strained pharmacies' ability to service patients with valid prescriptions, according to professional pharmacist associations. Executive leadership from the American Pharmacists Association says the new controls limiting a pharmacy'ssupply are producing "havoc" and "disrupting patient care." The National Community Pharmacists Association and the National Association of Board of Pharmacy contacted the Drug Enforcement Administration (DEA) in January to express their concerns regarding controlled substance access. The DEA declined to comment and redirected the groups to distributors who set "such prescription limits." Attorney General offices involved in the settlement said they do not see the need to alter the current agreement at this time.
The American Medical Association's (AMA) latest survey reveals that 94 percent of physicians report delays in care associated with insurer prior authorization requirements

A survey from the American Medical Association (AMA) indicates that 94 percent of physicians report care delays associated with insurance prior authorization requirements. The intake from 1,0001 doctors in December of 2022 also found that 31 percent see prior authorization criteria as "rarely or never evidence-based." A third of physicians responded that prior authorization obligations have led to "a serious adverse event for a patient in their care." On average, physicians handle 45 prior authorization requests per week and spend approximately two business days each week managing such requests.
New findings from the WCRI regarding the rising concentration of medical providers indicate that vertical integration, where physicians become a part of a health system/hospital, ultimately leads to higher medical care payments

With the rise of hospital organizations controlling a growing share of the medical market, a new Workers' Compensation Research Institute (WCRI) study evaluates the rising concentration of medical providers within these systems. Findings confirmed that vertical integration, where physicians become a part of a health system/hospital, ultimately leads to higher medical care payments. States that did not regulate payments for physicians through fee schedules experienced higher costs per procedure, service type, and per day of care compared to states with fixed fee schedules. While the study can help paint a clearer picture of the effects of market consolidation, researchers say further examination of pre-approval and utilization review mechanisms is needed to best understand the rise in expenditures.
A California Appeals Court upholds proposition 22 which would prevent most rideshare drivers (Uber, Lyft) from accessing workers' compensation benefits in the event of injury.

Three years after state residents voted YES on Proposition 22, a state court upheld the ballot question's results. The 1st District Court of Appeals confirmed that rideshare drivers are indeed independent contractors in California, reversing a 2021 ruling that initially nullified the ballot proposition. The 2021 ruling concluded that only the legislature can create/alter workers' compensation laws. However, the 1st District Court of Appeals disagreed with such a notion. As Proposition 22 is now the law in California, rideshare drivers will primarily be ineligible for workers' compensation benefits.
The NFLPA raises concerns over Cleveland Browns and Cincinnati Bengals ownership attempts to strip professional athletes of workers' compensation eligibility

According to an email from the NFL Players Association (NFLPA), Cincinnati Bengals and Cleveland Browns ownership are asking the Ohio legislature to restrict workers' compensation benefits for professional athletes by amending the state's labor statutes. Both organization's ownership would like the legislature to amend statute code 4123.57 by adding that "athletes who are under contract to play for a professional athletic team are not eligible to file for or receive a permanent partial disability award under this section." The NFLPA believes this new provision would be a "claim killer" as it would eliminate a player's ability to receive compensation and ongoing medical treatment for injuries sustained from football five years from the date of injury. Legislators have yet to formally introduce a bill related to this matter.
Officials from the WCD announce the elimination of the agency's pharmaceutical justification form
The Workers' Compensation Division (WCD) announced changes to its fee schedule late last week. While no changes to pharmaceutical reimbursement were observed, WCD personnel announced that it would scrap its pharmaceutical justification form effective on April 1st.
Legislators this week filed a bill to allow for increased telemedicine capabilities in the workers' compensation system

SB2174 filed in the Senate this week would alter current state telemedicine rules for workers' compensation. The bill stipulates that healthcare professionals can conduct telemedicine visits to certify maximum medical improvement or assign an impairment rating. As written, the legislation is intended to bridge gaps in care for rural communities. If approved by the legislature, this would become effective September 1st.
Note: To access audio for the LWU please access audio via Adobe by a.) choosing "view" at the top menu b.) click "activate read out loud" c.) click "read to end of the document".
Stay connected to all relevant information in workers' compensation and pharmacy by subscribing to our weekly newsletter. For last week's wrap-up, please click here.