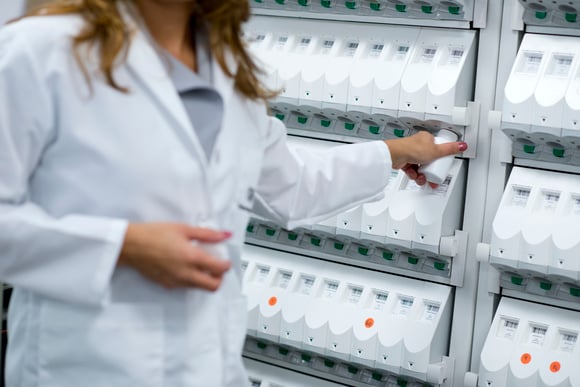 Depending on what state your injury occurred in, the state's workers' compensation system may have some say on what medications are right for your injury. Treatment guidelines, or drug formularies, have been popping up each year in various states as a measure to rein in workers' comp costs and curb prescription drug abuse.
States like Texas, Ohio and Washington have adopted drug formularies and experienced significant results, including lower overall costs and reduced opioid doses. The Texas Workers Compensation system, known as Texas Department of Insurance, Division of Workers' Compensation (TDI-DWC), has some of the most noteworthy findings, which identified the cost of N-drugs fell by 83 percent in claims subject to the formulary. Texas utilizes the Official Disability Guidelines (ODG) for their treatment guidelines, which implements an "N-drug" list that breaks out medications into those that are acceptable for an injury ("Y" drug) and those that are not ("N-drug").
Since the beginning of the 2017 legislative session, states like Nebraska and Pennsylvania have introduced bills that push for the adoption of a drug formulary for the state's workers' compensation system.
While these guidelines help provide physicians with a baseline of treatment options, they may not always offer the right treatment for the right person. Physicians have come forward arguing formularies limit specialized care, such as compound drugs, and increase the burden for providers.
When a prescriber writes a prescription for a medication that is outside of the guidelines, they may do so with the intention that this medication will help their patient move towards a better recovery. Unfortunately, when the patient tries to fill the medication at a local pharmacy, the pharmacy can deny the medication because it's not considered a formulary drug.
At IWP, we utilize state treatment guidelines and drug formularies to ensure our delivery of care falls within state and federal regulations. There are, however, instances where a patient may require a medication outside of the guidelines. Our Pharmacists are well-versed in state-specific nuances and work directly with your treating physician to ensure you receive the medications you need.
IWP's seamless formulary process ensures:
Pharmacist checks medication against state regulations
If medication falls outside of state regulations, the pharmacist will:

Contact physician for alternative or
Request a letter of medical necessity

IWP submits the documentation to insurance carrier for approval
Patient medication is delivered the next day
As THE Patient Advocate Pharmacy, IWP works tirelessly so that our patients receive the right medications and benefits they need to return to a productive life.