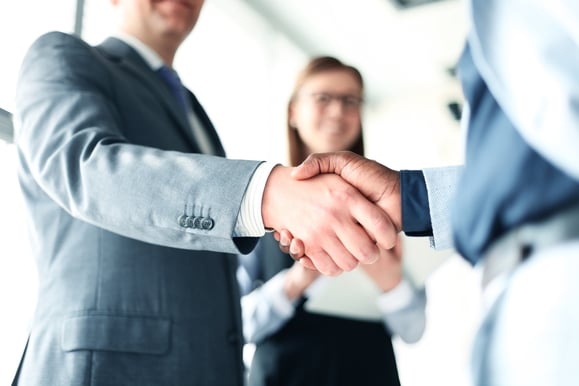 Caseloads are up. Court dates are getting pushed back further and further and costs per claims continue to rise. Patients are calling your firm with complaints about adjusters, pharmacies, and the entire workers' compensation process. When a patient's medications get denied or cut-off, your phone lines are jammed all day long. Is it possible for a pharmacy to be the solution rather than the problem?
So, how does IWP help your firm through this process? Once we ascertain that a patient's claim is in litigation, our Claims team assigns the case to one of our highly trained Litigated Claims Specialists with the ultimate goal of keeping your client's treatment uninterrupted throughout the lifecycle of their claim. IWP offers a dedicated program for patient's whose claims are in litigation, called the Continuity of Care program. This program allows us to continue to service your clients with their prescription medications at no out of pocket expense and no interruptions.
This specialized team is focused on gathering information and litigation updates from each party involved in the claim, including doctors, adjusters, patients and your firm. Our experience with workers' compensation claims has allowed us to shift the focus from simply managing prescription benefits to working as an advocate for our patients and their teams.
These specialists work in the trenches with claims adjusters day in and day out, combing through the issues and denials to identify the core complications on a claim. They often reach out to the patient's doctor to obtain letters of medical necessity, treatment narratives and other medical documentation, when a medication or site of injury is questioned or denied. This allows IWP to communicate with your office directly on the status of the claim and provide supporting documentation immediately. Quick work by IWP can springboard the resolution of disputes or denials.
With your office's assistance, specialists will gauge what issues are being pursued in court and cross-reference against the denial information received from the claims adjuster. To keep your firm up to date with the freshest information, we will regularly check in on the claim and send updates. In addition, we're able to supply detailed reporting of your client's medication history – something retail pharmacies aren't capable of – and provide keen insight into the billing and payment process. Once the time comes to resolve the claim, our specialists will work to smoothly transition the patient into the post-litigation phase of the claim, reducing potential disruptions in prescription care for the patient.
Beyond working directly with law firms, doctors and adjusters, we pay special attention to our patients. If their prescriptions have been denied at a local pharmacy, we have the ability to reassure the patient that their medications will be delivered on time and without issue.
For you, this means less client phone calls and more time to spend on resolving your cases. As a partner on workers' compensation cases, IWP helps reduce the amount of administrative tasks and makes the patient prescription process a little less painful.