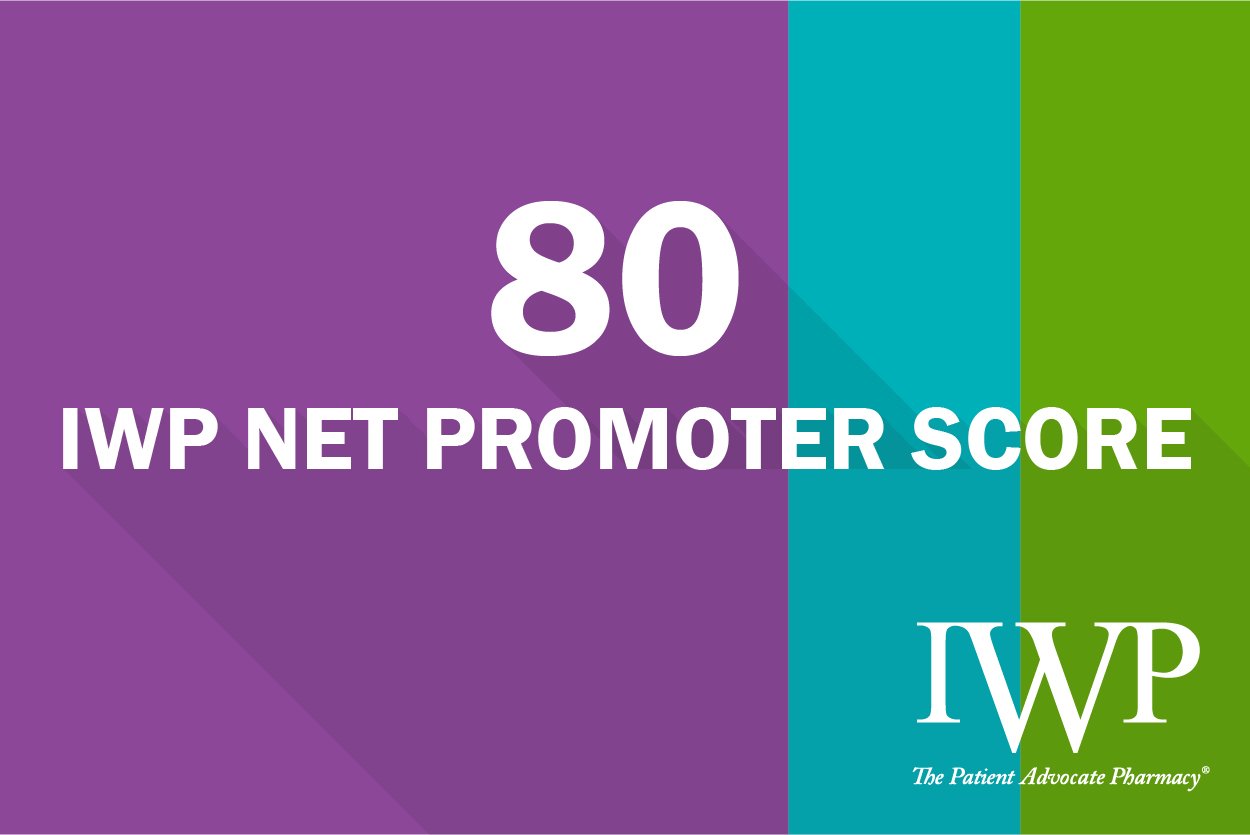 Injured Workers Pharmacy (IWP) is proud to announce the results of our 2020 Net Promoter Score® (NPS®) survey. Over the last year, we surveyed 10,000 of our very own patients, with varying injuries and claim dynamics, and asked them one simple question – How likely are you to recommend IWP to a friend or family member?
Based on our convenience, support, and advocacy, IWP achieved a Net Promoter Score® of 80. NPS above 70 are considered companies who provide world-class service and those with the highest customer loyalty.
If you aren't familiar with Net Promoter Score® you can watch this quick video to get caught up to speed. The image below also shows how a NPS® is calculated, breaking out people that are champions for your business, or promoters, versus people who may be unhappy with your service, or detractors.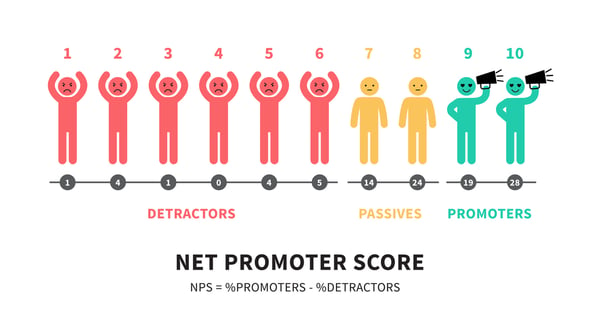 With outstanding recognition from our patients, we did not stop there. We benchmarked how IWP stacks up against other pharmacies. While we couldn't put a pin on the workers' compensation pharmacy space, we certainly could measure other pharmacies injured workers typically use to fill their medications.
Here's how other patients have rated their pharmacies:
Walgreens: 25 NPS
Kroger: 5 NPS
Rite Aid: 4 NPS
Express Scripts: -3 NPS
CVS: -5 NPS
(Information obtained from Customer Guru)
Its clear big box retail pharmacies aren't showing much love to their patients. So, how can there be such a big difference between IWP and retail pharmacies? It's simple. We genuinely care about injured workers. We don't call injured workers our customers, we call them our patients and that's because we have an interest in their health and recovery – not just their medications.
Within their survey, patients took the opportunity to leave personal feedback about what has stood out to them about IWP. For many, it was the convenience of having their workers' compensation medications delivered to their home. But for others, it was the unrivaled support and transparency that could not be matched by their local pharmacy.
One patient even said…
"To be so many miles away, IWP sure made it seem like they were just down the street. I have never had such a great experience with a pharmacy. Its too bad it had to be an injury to connect with IWP, but they made it so easy that it didn't feel like another injury when dealing with them. I truly will recommend IWP to those that have work injuries." – Alejandro from Texas
From our Net Promoter Score® to testimonials like this, it's clear injured workers have a champion in IWP. We'll continue to survey our patients as a commitment to ensuring we are providing the highest quality care possible – and we'll be sure to update you along the way.
If you're interested in getting started with Injured Workers Pharmacy or referring an injured worker you know, you can Enroll Now at any time. Our dedicated Enrollment team will reach out to you or your patient or client within 24 hours to get them enrolled with IWP and on the path to better health.
This article has been updated to reflect IWP's most recent Net Promoter Score as of April 14, 2020.