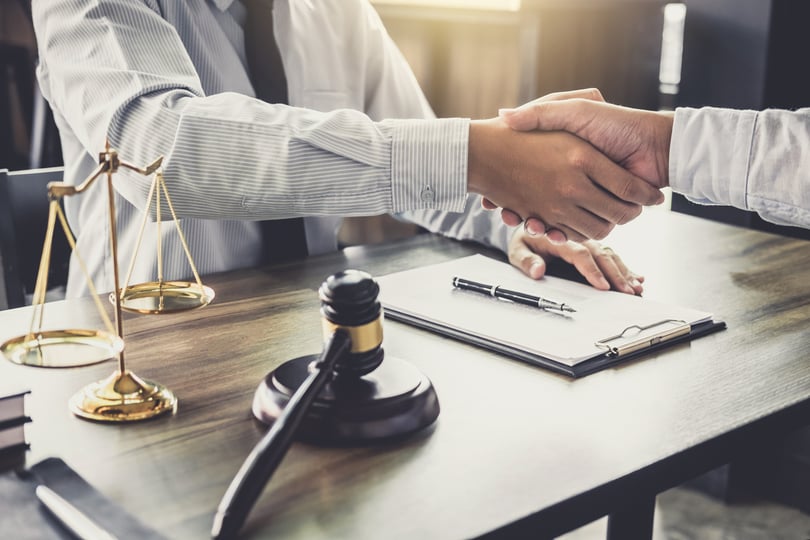 When a worker suffers a work-related injury or illness, they often are unaware of how complex and confusing the workers' compensation system can be. State-specific laws, employer policies, and insurance carrier procedures can make filing and resolving a workers' compensation claim feel extremely burdensome.
If you were injured on the job, a workers' compensation attorney can be a great resource to have in your corner. Not only will they help you file a claim, but they will fight on your behalf to make sure you receive all the benefits you are entitled to, even if there is pushback from your employer or insurance carrier.
Understanding exactly what workers' compensation attorneys do, how they can help you, and where to find one can be overwhelming. If you're at the very early stages of your claim or even if you are months to years in, we've compiled some helpful information on what to look for when seeking out a workers' compensation attorney.
What does an workers' compensation attorney do?
A workers' compensation attorney representing an injured worker will typically:
Answer client questions and guide him or her through the workers' compensation process
Contact medical providers and complete paperwork related to the claim
Represent the interests of the claimant at hearings, trials, depositions, oral arguments, mediations, arbitrations and other proceedings
Assist the injured worker with workers' compensation benefits, including appropriate medical care
Communicate with the employer on the injured worker's status
Negotiate settlements on behalf of the claimant
What are the daily tasks of a workers' compensation attorney?
Typical job functions of a workers' compensation lawyer include:
Gathering medical evidence and medical records
Taking depositions of the claimant, physicians, medical experts, and other parties
Conducting discovery
Performing legal research
Remaining current with developments in the law
Drafting pleadings, findings of fact, motions, briefs, opinions, and other legal documents
Litigating cases before a judge or referee
What should you look for when choosing a workers' compensation attorney?
Choosing a good workers' compensation attorney is essential to helping you receive the benefits you deserve. Here's what to look for:
An attorney who is highly specialized and has a proven track record of helping injured workers win their cases
Someone who has experience, a great depth of knowledge, is trustworthy and pays strong attention to detail
Someone who inspires confidence and treat their clients with respect
Has a professional demeanor
Someone who pays attention to you and addresses all your questions and concerns
A proactive and positive attitude
So how can you find an attorney? There are plenty of free online databases, like Lawyers.com and Avvo.com, that allow you to search by practice area and location. We recommend taking time to search through the database, check attorney reviews, and set up a consultation or two before making a final decision. Your medical provider may also be a valuable source of information, as doctors and attorneys often connect to discuss specific cases.
Hiring a workers' compensation attorney is not always necessary. Sometimes your claim may be easily resolved, or you may plan to return to work within days of the injury. But other times, your employer can deny your claim altogether or specific pieces of your claim, like medical benefits or prescription coverage.
The main goal of a workers' compensation attorney is to help injured workers secure what is available to them under state workers' compensation laws. Having an advocate in your corner can make you feel less alone and more knowledgeable while transitioning through this process.