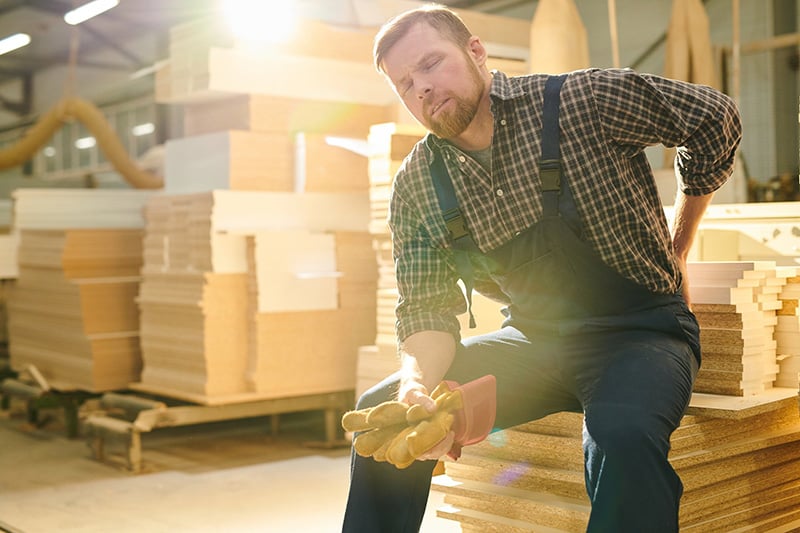 You don't expect to be hurt on the job. Trainings, safety procedures, and a strong company focus on wellness are all efforts that company's count on to keep their employees safe and out of harms way. Yet, people still get hurt at work.
If you've been injured on the job and submit a claim for workers' compensation coverage, you know it's not as simple as filling out a form and collecting wage replacement and medical benefits. It can sometimes be a long, tedious process that often comes with lots of frustration and waiting.
A report from Lockton Companies, found that workers' comp claim denial rates have increased by nearly 20% over the last five years and that 67% of initially denied claims became payable – or accepted – within 12 months.
So, why are employers and their insurance carriers denying these claims? According to the same report from Lockton Companies, the most common reasons given for claim denials are:
No medical evidence of injury
No injury per statutory definition
Reservation of rights
Pre-existing condition
Idiopathic condition
Intoxication or drug-related violation
Stress non-work related
Failure to report accident timely
Doesn't meet statutory definition of employee
Misrepresentation
Facing a denied claim when you are out of work and on limited-to-no monthly income can be earth shattering. Because of this, workers' comp attorneys have become a staple in many work comp claims. Surrounding yourself with the right people can help you protect your workers' comp benefits, without feeling like the weight of the world is on your shoulders.
To reduce the risk of having your work comp claim denied, it's important to alert the appropriate person within your office as soon as your injury/illness occurs or within the guidelines set by your state. Reporting your injury should always be step number 1.
Once your injury has been reported and you have filed a claim, be sure to save all your paperwork that specifics your injury happened at work. This includes information from your employer, doctor, emergency room, etc. This will be helpful later if your claim is denied or questioned.
If you have never experienced a work injury, it can be a confusing and stressful process. As you go through this process, you may experience denials questioning whether the injury actually took place at work or whether the injury was related to a pre-existing condition. Whatever the denial is, be sure to surround yourself with a team of advocates who understand workers' comp and its challenges. The more you know of your rights as an employee and injured worker, the better off you will be.