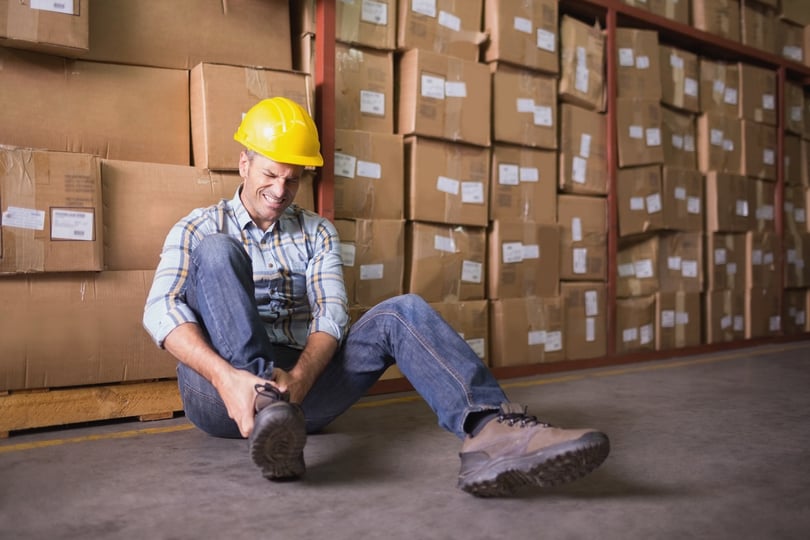 As an employee, you get up every day expecting to be safe and taken care of while on the job. So, when you are hurt on the job, it can cause much more harm than just a physical injury. Job injuries are occasionally horrible experiences and you may feel a combination of shame and embarrassment, along with the pain of your injury.
Your injury may also cause more than just physical pain in the moment. Depending on the type of injury, you could require medical treatments and rehabilitation that are expensive and painful.
Another tough aspect of on-the-job injury is the grueling process of workers' compensation. Workers' comp is a form of state-mandated insurance carried by your employer. This coverage is designed to protect employees who suffer from injuries and/or disabilities they sustained while on the job.
Each state has its own workers' compensation rules and regulations, which is why it is important to get all the information possible on your state's individual system before filing a claim. You should make sure you know the laws and your options when you are injured on the job.
When and How to File
To ensure that you reap all the benefits that apply to your injury, it's important to know the following:
Report all injuries/illnesses/disabilities that are caused by your job. Report these issues directly to your Human Resources team and/or your manager.
It is also vitally important to inform your healthcare provider that you injured yourself or got sick at work. This could be anything from slipping on your way into the building, cutting yourself on machinery, or suffering effects from chemicals breathed in while on the job.
If you are not seriously injured (i.e. transported via ambulance), then you need to ask your employer if there is a specific doctor or hospital you should go to.
Before leaving the doctor's office/hospital, make sure your paperwork specifies that your injury was caused at the workplace. This way, you have documented proof if you happen to need it for court.
It is always wise to have a skilled and knowledgeable attorney on your side to help you through the confusing and emotionally stressful process.
If you've been injured on the job, be sure to report your injury and file the necessary paperwork as soon as you are physically able. The longer you wait, the less likely you will receive benefits, or you may not receive full benefits. After the injury is reported, you must fill out an incident report.
Since each state has different regulations, it is recommended that you find the proper attorney to aid you in your case and ensure that you receive all the compensation to which you are entitled to.
Wage Replacement
Wage replacement is something that you may also be eligible for when applying for workers' compensation. Wage replacement amounts are dependent upon the state in which you were injured and there is a maximum cap to keep in mind, after which you cannot receive benefits. Also, note that you are not taxed on any wage replacement benefits.
While most classifications of workers are available for this form of insurance, not everyone is covered. This will differ from state to state, but many states exclude the following workers:
Business owners
Volunteers
Contract employees
Employees who work in private residences
Railroad workers
Farmers and farmhands
Maritime workers
Federal employees (Federal jobs are covered under their own federal programs and are not covered under a state's workers' comp system)
Suing for Injury
While you can sue an employer if your injury was reckless or intentional on their part, you must consider that, if you sue, you are waiving your right to workers' comp insurance.
The workers' compensation process can be a difficult one to understand. It's important to educate yourself and keep a team of experienced professionals around you to ensure you are receiving all of the benefits you deserve.
About Kopelman Sitton
Richard Kopelman and Clint W. Sitton co-founded Kopelman Sitton Law Group with the singular goal of providing personalized, quality representation to those who unfortunately suffered catastrophic injuries and death, or the destruction or loss of property as the result of negligence or misconduct of others. Visit their website online at kopelmansitton.com today.