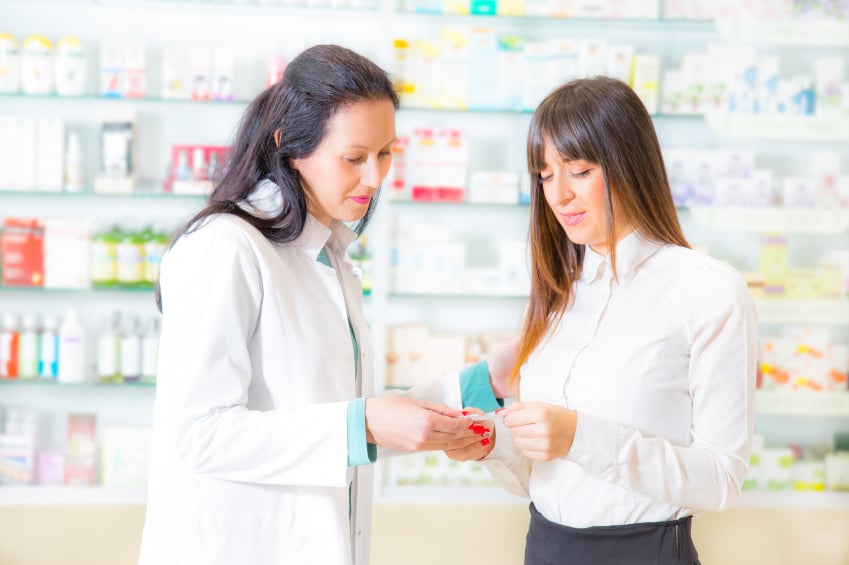 At Injured Workers Pharmacy (IWP), our team of dedicated pharmacists average 25 years of pharmacy experience in a variety of clinical fields. The team works diligently to provide the most knowledgeable and reliable service to our patients. Our Pharmacist team provides a variety of clinical counseling services that are unmatched within the workers' compensation industry. Assessing the regulatory, safety, and clinical appropriateness of every medication in a way that elevates the care our patients receive and sets IWP apart. IWP Pharmacists dedicate several hours a day to working with prescribers on medication-related questions, formulary issues, and resolution of medication prior authorizations with the common goal of minimizing patient treatment interruptions.
Listed below are just some of the many clinical services that IWP Pharmacists use to improve overall patient outcomes and experiences while meeting your workers' compensation needs.
Drug Utilization Reviews
IWP's drug utilization review system provides our Pharmacists with insight into any potentially harmful drug interactions or dangerous drug combinations. For example, when a pharmacist identifies a combination of an Opioid, a Benzodiazepine, and Promethazine, known as the "Holy Trinity," an outreach is made to both the patient and provider to address concern over the potential risks associated with this combination.
IWP Pharmacists will address these concerns with a patient's health care provider and present relevant clinical information regarding potential therapeutic alternatives or dose adjustments that will best serve the patient long-term. Additionally, upon enrollment with IWP, the patient reports any medication allergies or sensitivities and is also asked to provide a list of current medications they are taking, whether associated with the workers' compensation claim or not.
Product Safety & Availability
Our team of Pharmacists closely monitor any prospective service interruption or potential product integrity issues that can occur when processing an injured worker's medication. IWP Pharmacists go far beyond the industry standard to ensure our patients receive the highest quality products and are aware as early as possible of manufacturer recalls, product back orders, or market discontinuations. Our Pharmacists monitor these occurrences and provide product availability issues to health care providers to ensure a patient does not experience an interruption in their care.
Regulatory Review
IWP's Pharmacist team closely monitor the Prescription Monitoring Drug Program (PDMP) as part of the clinical care IWP provides to their patients. This allows IWP Pharmacists to identify potentially harmful drug combinations, identify at-risk individuals, limit unnecessary prescriptions, proactively address potential prescription abuse, and combat drug diversion.
As a licensed pharmacy in all 50 states, IWP is responsible to report the dispensing of controlled substances to all active state PDMPs. IWP strives to be an industry leader in its PDMP and controlled prescription dispensing processes. We go above and beyond by reviewing PDMP for all controlled substances as well as reporting dispenses daily to all state PDMPs since December 2011, far more frequently than the weekly to monthly reporting required by law.
Many of our Pharmacists hold multiple pharmacy licenses from states across the country and can be used as a resource for providers on any questions regarding relevant pharmacy law guidelines.
Clinical Counseling
Our Pharmacist team is always available to provide our patients with knowledgeable counseling, ensuring that patients' know the important details regarding their medications. This information is presented to patients in a variety of methods, including verbal clinical counseling from a licensed Pharmacist and Medication Guides included with the prescription to review at a time convenient for the patient.
Additionally, IWP has resources available to provide translation services to meet the needs of any patient who speaks another language, ensuring they fully understand their prescription treatment and have all their concerns addressed without communication barriers.
During an injured worker's time with IWP, our Pharmacist team will form professional and trusted relationships with health care providers, workers' compensation stakeholders, and most importantly, the patient themselves! Using a variety of contact methods such as phone, text, or email, our team of committed Pharmacists will work to address any concern that may occur while providing updates on prescription status for our patients and their caregivers. Our Pharmacists at IWP look forward to serving you as you navigate the often-complex challenges of the workers' compensation field and are available to speak to any challenge you encounter.