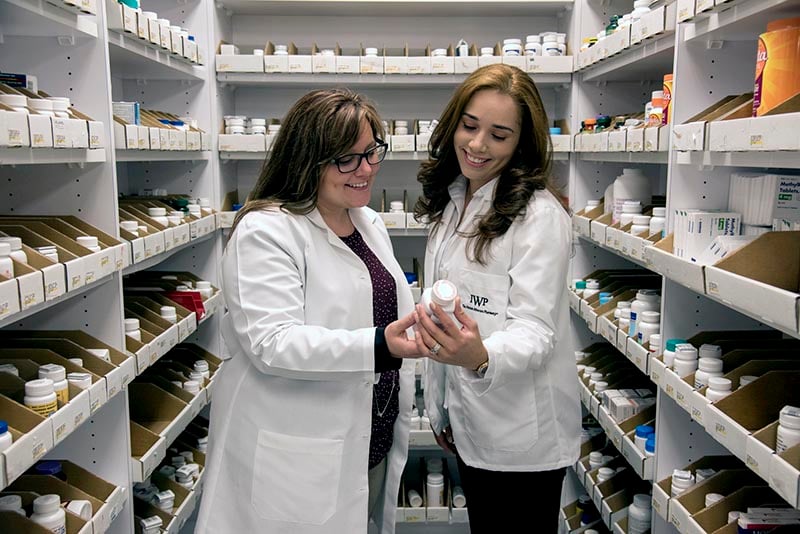 Every October, American Pharmacists Month (APhM) is celebrated nationally as a way to recognize pharmacists as medication experts and integral members of the health care team. This month long celebration aims to educate the public, policy makers and other health care professionals on the pivotal role Pharmacists play in patient care.
APhM was first proposed as "National Pharmaceutical Week" by Robert J. Ruth, a pharmacist from Asheville, North Carolina, at the 1924 American Pharmacist Association (APhA) meeting and was implemented the following year - running from October 11-17, 1925. In 2014, APhA revamped the holiday and extended it throughout the month of October to highlight the importance of a patient's relationship with their pharmacist.
Now, pharmacists are one of the most accessible health care providers available and, as an extension of the treatment team, offer insight into options that maximize recovery and well-being.
We at IWP celebrate APhM annually, spotlighting the dedication and commitment of our Pharmacy staff. Through medication management and programs like our Drug Utilization Review and Four-Point Quality Check, IWP Pharmacists go well-beyond putting pills in a bottle. They have become a trusted, vital part of the treatment team and specialists in creating positive workers' compensation outcomes.