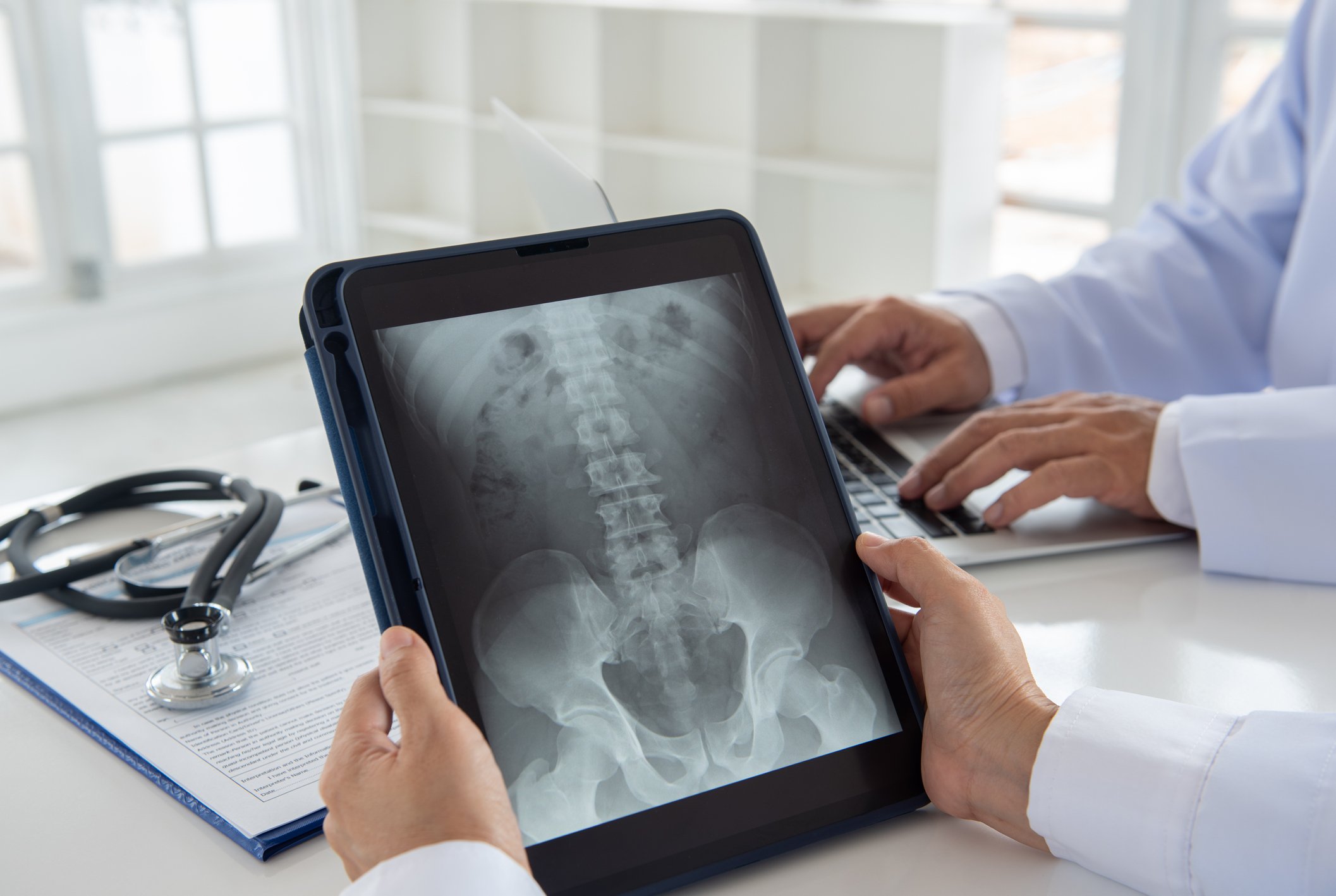 A Forbes articles estimates the varying costs of back injuries in workers' compensation.

A Forbes Advisor article dives into the costs of workers' compensation for back injuries. Multiple surveys revealed different answers from Forbes, OSHA & the National Council on Compensation Insurance (NCCI). Surveys cited by Forbes estimate the average back injury settlement at $23,600, whereas NCCI said this could be $37,000 for low back injuries and $33,00 for the upper back. OSHA estimates ranged from $40,000 to $80,000 depending on medical bills, wage loss benefits, and other circumstances. The article's authors emphasize that settlements will depend on the injuries sustained, the extent of the injuries, duration, medical bills incurred, income lost due to injury, and the strength of evidence for one's claim.
The state Board of Pharmacy is proposing rules that include tweaking pharmacist training requirements.

The state Board of Pharmacy filed a notice for the development of rulemaking regarding standards of practice for filling controlled substances, e-prescribe, and mandatory continuing education. As proposed, the rule would eliminate repetitive language and clarify that all licensed pharmacists must complete a 2-hour course every biennium.
Newly proposed legislation aims to change Physician Assistant practices, the state's PDMP functions, and how to service patient's experiencing chronic pain.

A bill (SB0218) to amend the Physician Assistance (PA) Practice Act would loosen restrictions for PAs when dispensing medications (see Sec 7.8.) . A PA will possess the ability to prescribe, dispense, order, administer and procure drugs, including schedule II, III, IV, and V controlled substances. To have this ability, the state would require the PA to obtain a mid-level practitioner-controlled substance license. An effective date for the legislation is not set as of now if passed.
SB285 relating to the state's PDMP clarifies that providers need not utilize a specific software for access/integration with the state's PDMP system. This bill is being referred to the Assignments Committee for further review.
HB2046 provides that all decisions regarding the treatment of patients experiencing pain, including chronic pain, shall be made by the prescriber. The ordering, prescribing, dispensing, administering, or paying for controlled substances, including opioids, shall not in any way be predetermined by specific morphine milligram equivalent guidelines. The House bill is waiting for review from the Rules Committee.
Officials from the Department of Worker's Claims approved new measures related to utilization review standards and reporting requirements.

State regulators formally adopted updated rules pertaining to the state's utilization review (UR) and medical bill audit protocols on January 3rd. UR reviewers will now be required to have the education, experience, and training necessary to properly evaluate clinical services for medical appropriateness. New rules also shorten the number of days UR reviewers can submit information to providers. These changes were implemented on an emergency basis before becoming permanent this year.
State regulators agree to increases in the state's fee schedule.

The Nevada Workers' Compensation Section agreed to reimbursement increases for several services, including pharmacy. The fee schedule will now allow drugs to be reimbursed at AWP + a dispensing fee of $12.90. Fee schedule rates for 2023 became effective on February 1st.
Workers' Compensation Division (WCD) personnel recommend eliminating the division's "pharmaceutical justification" form.

The Workers' Compensation Division (WCD) proposed amendments to its current rules. One of these changes includes the removal of the requirement for prescribing providers to complete the "pharmaceutical clinical justification for workers' compensation" form. Under existing regulations, the form must be completed by the prescribing provider and be submitted to the insurer when prescribing more than a five-day supply of specifically listed drugs. Accompanied by a recommendation to eliminate this requirement from the state's Medical Advisory Committee, the WCD proposed formally tossing the active regulation.
Regulators from the state's Workers' Compensation Commission approved a secondary source for reimbursement reference.

The Workers' Compensation Commission (WCC) will meet on February 13th to review proposed changes to its fee schedule. Changes to state codes, evaluation & management services and anesthesia were indicated. Section six, related to injectable pharmaceuticals, adds one sentence encouraging the use of IBM Micromedex as a secondary source when the AWP of medication is not published by Medi-Span. Proposals will be considered for final approval on March 13th with an effective day of April 1st, 2023.
A new bill from the state Senate would allow Physician Assistants to dispense medication.

SB1171 would allow for Physician Assistant's (PAs) to dispense medication. Schedule II & III medications would be restricted according to the bill language. The bill is being assigned to the Senate Committee on Health and Welfare for further review. If passed, this bill would take effect on July 1st.
A legislator in the House introduces a bill related to physician dispensing practices.

Rep. Jetton Jacey representing a suburban area outside of Houston, introduced HB 2078 this week related to physician dispensing. Language within the bill would allow physicians to dispense medications in the state. However, bill provisions would restrict physicians from dispensing schedule II through IV medications. With approval from the legislature, this bill would take effect on September 1st.
State Senate leaders pass a PTSD presumption bill expanding benefits for first responders.

After stalling last session, Senate lawmakers agreed to legislation that will provide first responder dispatchers with presumptive PTSD benefits. The Senate approved the measure (SB1088) on a vote of 33-6. The bill will await House review in the Commerce & Energy Committee. Tuesday was the deadline for lawmakers to pass bills out of their chamber of origin.
For last week's wrap-up, please click https://www.iwpharmacy.com/blog/state-of-the-states-february-3-2023.