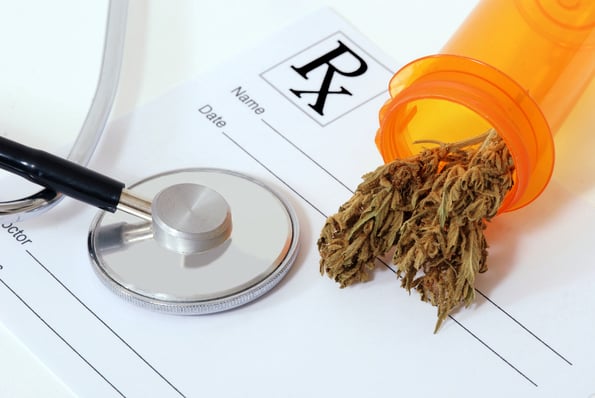 With the U.S. Supreme Court's decision not to address cannabis reimbursement in workers' comp, responses remain mixed amongst the states

After the U.S. Supreme Court (SCOTUS) declined to hear the subject of medical cannabis compensability in workers' compensation, several states were left searching for answers. While states like New York and New Jersey have ruled favorably to allow medical cannabis reimbursement in workers' compensation, others such as Maine, Massachusetts, and Minnesota have ruled the opposite. The states opposed to reimbursement cite conflict with the federal Controlled Substance Act (CSA), which classifies cannabis as a Schedule I drug. Even in states where medical cannabis is eligible for reimbursement, like Pennsylvania, state officials say that the insurer can reimburse, but they are in no way compelled to do so. With little direction and or consistency from federal authorities, states will continue to tiptoe around medical cannabis reimbursement in workers' compensation.
NCCI's newest insights stress the importance of communication between employers and workers nationwide

A new report from the National Council on Compensation Insurance (NCCI) found the relationship and communication between employers and workers are vital for effective return to work programs. The report indicates that setting clear expectations before and after an injury is crucial to injury outcomes. Findings show a greater need to properly educate medical providers on occupational injuries and return to work programs so that injured workers, employers, and medical personnel are on the same page. Experts believe that a single source of contact for the employer is also necessary for improving recovery outcomes. Specifically for return-to-work programs, the injured worker, medical provider, and insurer should have a designated contact for the employer. Other recommendations suggest that employers make and maintain an inventory of light-duty work duties for the injured employee to transition into.
In Illinois, pharmacy deserts continue to adversely impact communities of color

Pharmacy deserts continue to hinder the care of millions across the U.S. A new feature from the Chicago Sun-Times highlights the pharmacy access disparities in the Chicago area that shows limited proximity to pharmacy services for communities of color. Among majority African American census tracts, 45 percent reside in pharmacy deserts, a 12 percent increase since 2015. For Latino neighborhoods, 13 percent live in pharmacy deserts and experienced a 4 percent increase from 2015 at 9 percent. Meanwhile, just one percent of predominantly white areas were in pharmacy deserts. Big chain pharmacies continue to provide inadequate access for these communities, with less than 14 percent of CVS locations, 9 out of 65 sites, found in majority African American or Latino zip codes. In Chicago, these communities make up nearly half the city's population but have less than a fifth of pharmaceutical access. Even when a big chain pharmacy is available in certain neighborhoods, residents often complain of long lines, bare shelves, and short-staffed stores. Although mail order pharmacies are aiding in bridging the gap in prescription services, several residents lack internet services, prompting calls for state and local leaders to push for increased accessibility. However, most if not all mail order pharmacies do have a call in option for prescription needs.
Ohio's bill to restrict eligibility for work from home injuries in workers' compensation comes into effect September 23rd

Work-from-home injuries are set to be restricted in the Buckeye state with the implementation of HB447 come late September. The bill aims to narrow the definition of work-from-home injuries as remote work continues to gain traction in the workforce. Initially, working-from-home injuries followed standard workers' compensation law where injuries "in the course of, and arising out of the injured employee's employment" are compensable. HB447 will now alter the definition of an eligible injury to "in the course of activity undertaken by the employee for the exclusive benefit of the employer." A work-from-home injury must also be caused by "a special hazard" of the employee's job duties. While the change may look harmless to observers, this new precedent will likely permit more work from home claims to be denied by carriers.
Minnesota officials face unprecedented increase in PTSD amongst first responder community

State and local leaders are attempting to handle staffing shortages as a number of first responders, primarily police officers, see a sharp rise in post-traumatic syndrome (PTSD) diagnoses. As of June 2022, 118 disability claims have been filed with the state police and retirement fund. This number is equal to the total number of applications filed in all of 2019. Organization leaders who represent first responder professional organizations say there are steps the departments can take to build retention. Taking the stigma out of PTSD along with identification and early treatment can significantly assist first responders' mental health needs. To combat this trend, cities and towns are calling on state leaders to provide guidance on this rising health crisis in the first responder community.
Note: To access audio for the LWU please access audio via Adobe by a.) choosing "view" at the top menu b.) click "activate read out loud" c.) click "read to end of the document".
Stay connected to all relevant information in workers' compensation and pharmacy by subscribing to our weekly newsletter. For last week's wrap-up, please click here.