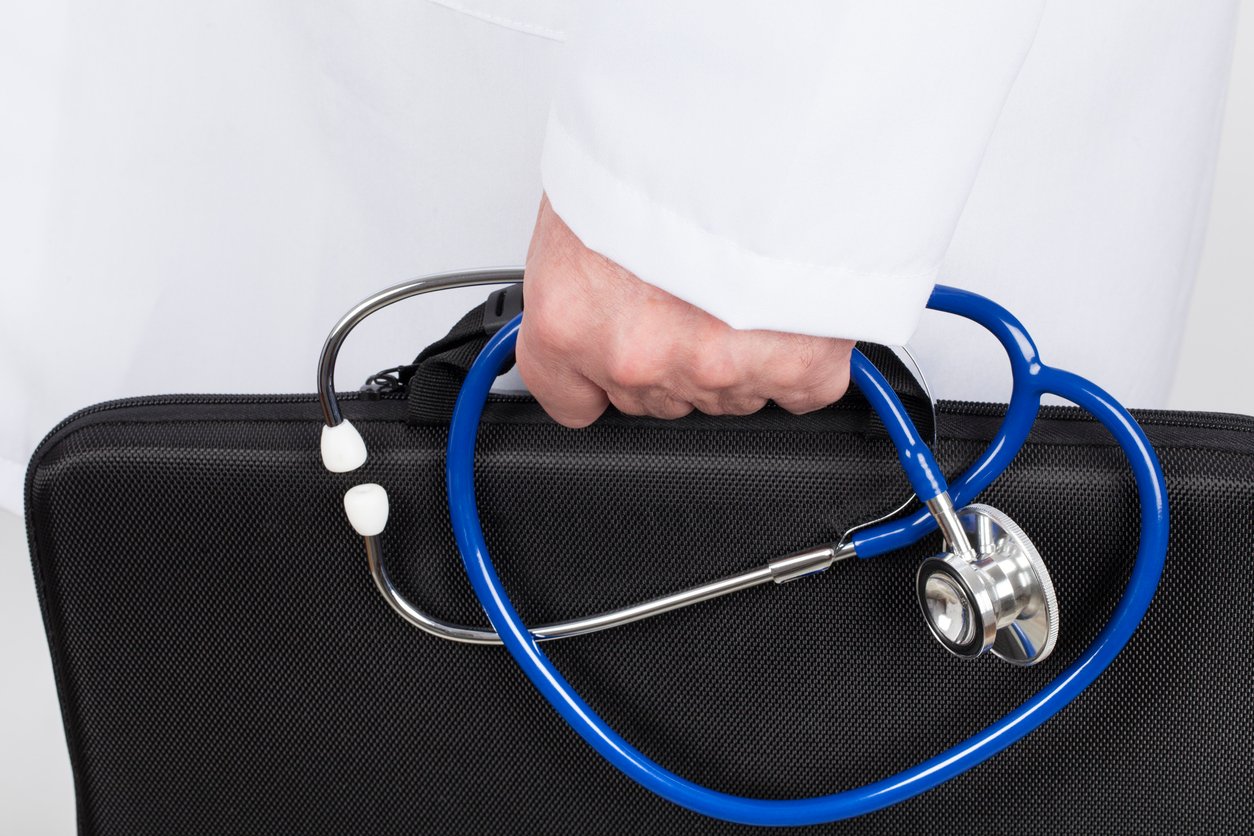 With jammed-pack work schedules and even busier social lives, taking care of your health can sometimes be an afterthought. When you get injured at work, scheduling and visiting a doctor is just one more thing to add to your plate.
While you may feel some sense of uneasiness about a doctor's visit, it's important to remember that health care providers are there to help you feel better. Certain health care providers such as Physicians, Physician Assistants & Nurse Practitioners provide a variety of functions for patients such as treatment options, patient resources, and education.
In order to help relieve some of the stress that a doctor visit can bring, and to help better prepare you for the visit, we've put together a list of tips and tricks to help you feel more comfortable for your visit. These tips will better equip you with important information to know and consider before, during and after your appointment.
Before Your Appointment
Scheduling the Appointment – When you contact the physician's office, it is important to let them know the reason you are scheduling the appointment. This will help the office better prepare for your visit as well as inform the physician what you are expecting to discuss during your visit. This is also a great time to mention if you need a wheelchair accessible room, have dexterity issues, or require an interpreter.
Arrive Early – This will allow you time to update your personal details such as insurance information, changes in address, and any updates to your medical history.
List Your Concerns – Bring a note pad with a prioritized list of concerns or ailments you are experiencing. This will help to ensure no issue goes unaddressed during your visit and provide you a resource to make notes of any counseling provided.
Bring All Medications & Vitamin Supplements with You – Providing your physician with the medications you are using allows them to provide treatment options in a safer and more efficient manner. The actual medication bottles will provide not only the medication names but also the strength & directions as well. Many adverse events stem from preventable medication issues & having them handy will be very important to your care. If bringing the physical bottles is too difficult, it is suggested to take a photo of them on a smart phone or tablet.
Bring Your Insurance Card – Having your insurance information readily available is a vital part of receiving the best care possible. This information will allow your provider to know what treatment options and testing is available to you under your plan, as well as which specialists (if needed) are considered in network. You can always contact the insurer to ensure the physician is within network.
Print and Bring Along Necessary Information – If you use any sort of tracking device such as an Apple Watch or a Fitbit, it is suggested to print and bring your data to the appointment to provide insight into your physical activity level.
During Your Appointment
Know & Understand the Questions Your Physician Will Likely Ask – Your physician will likely ask you some or all of the following questions during your visit in the examination room

Where does it hurt?

What does it feel like?

Does it move or spread anywhere?

How bothersome is the pain?

How much does it affect your daily activities?

When did this feeling start?

How long does the feeling last?

Is what your feeling gradual or sudden in onset?

What make it better or worse?

Are you experiencing any other symptoms?

Don't Be Afraid to Provide Your Opinion – You have the ability to speak for yourself and advocate for your treatment. If your physician recommends a course of treatment you do not agree with or are unclear on the risks, it is okay to ask for another option. You and your physician should collaborate on a treatment plan that works for you and your lifestyle. Remember to think of the doctor as an important member of your health care team but you are the coach who must approve each decision that is made and not be a bystander.

Bring a Friend or Family Member – If you are nervous about an upcoming appointment do not hesitate to bring a friend or family member along for support. This person can be there to record important information, be a source of comfort as well as review what was discussed with the physician.
Prior to Leaving – When finishing up your appointment, make sure you understand any next steps that will be required, such as follow up tests or appointments, treatment changes and result time frames. Additionally, to improve your understanding of a condition, medication, or treatment option ask your physician for resources you can review following your visit to improve your understanding of these matters.
Be Honest – Be honest with your physician regarding your alcohol intake, if you smoke, or if you have stopped adhering to your medications due to side effects or high copays. Many of these circumstances can have a large impact on your care and your physician needs to know these issues to make proper adjustments to your care.
Ask Questions About Any Changes to Your Medications – Following your appointment your physician may change or introduce a medication to your treatment. It is important to make sure you understand how and when the medication should be taken to ensure you get the full intended benefits. Typically, the most important questions for patients to know are regarding side-effects and what to do if you miss a dose.
After Your Appointment
Schedule Follow Up Tests Promptly – If your visit requires an additional visit or a trip to a specialist it is important to contact the necessary offices quickly to ensure you get the earliest appointment possible. Often specialists are in high demand so getting yourself in their system early will help to get you the earliest appointment possible as well as allow time for you to coordinate time off from work/childcare if needed.
Review & File Your Notes – Review any test results, medication changes, updated medical conditions and other documents provided by the office for important information regarding your care. If test results are not provided to you directly ask the office to either mail or set aside for you to pick up a copy to retain for your records.
Review Any Invoices or Bills – It is important to review your billing information to ensure you were properly charged for the correct services and lab tests as well as confirm that there are no outstanding bills from your visit that require payment.
Don't Be Afraid to Call the Physician's Office Post-Appointment – Many patients think that once your appointment is over that is the end of the conversation between yourself and the physician. However, it is important to remember to contact your physician's office with any questions regarding changes in your treatment plan, test results, billing statements, or regarding information attained from specialists.
The relationship between you and your physician is one of the most important and valuable relationships. By properly preparing for an appointment with any member of your health care team, you will likely notice an overall increase in the efficiency and effectiveness of your treatment. The above listed strategies and tips are designed to improve your satisfaction, facilitate more meaningful discussions between you and your physician, as well as empower you to take a more active role in your care.