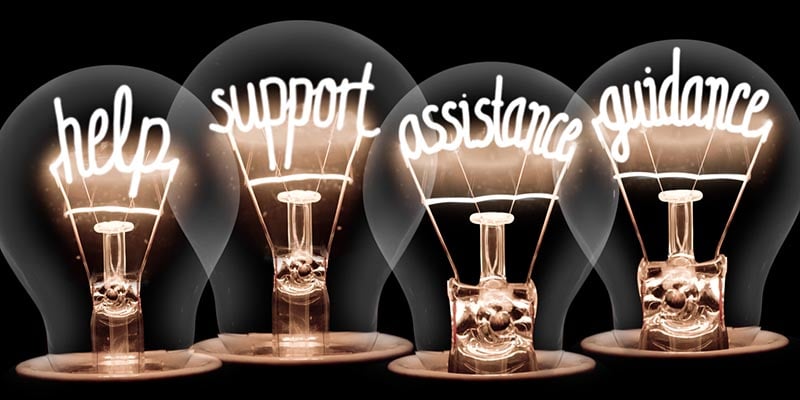 This blog was updated on June 4, 2020.
Dealing with a work injury can be tiresome and unpredictable. In addition to dealing with pain, many injured workers must also deal with the confusing world of workers' compensation. Knowing that there is support out there can help ease the stress and worry of a work injury. Thankfully, in today's technology driven world it's easy to find and connect with others who can offer this support.
Facebook groups and online forums are great resources if you are looking for some additional guidance. These pages allow you to ask questions, post your own stories, and seek advice from other individuals who are currently injured or have been previously injured at work.
If you're an injured worker looking for some additional support check out these helpful resources.
Workers' Compensation Stories
Workers' Compensation Stories is a Facebook group for injured workers across the country. In this group, injured workers post their experiences with the workers' compensation system, ask questions regarding their injury or situation, and often post advice regarding state-specific rules and regulations.
This page is great for injured workers as it offers a safe space to discuss worries or concerns and is also a place where they can learn from other's experiences. With many users posting links to helpful and relevant articles, joining this group is an excellent way to stay informed on what you'll expect when injured on the job, while making a few friends in the process.
National Association of Injured & Disabled Workers
The National Association of Injured and Disabled Workers (NAIDW) is a nationally recognized non-profit organization dedicated to improving the quality of life for injured and disabled workers. Both NAIDW's website and Facebook page provide injured and disabled workers support, guidance, and an abundance of resources for themselves and their families.
Members of the Facebook group share their workers' compensation stories and offer support and helpful advice for other members who may need guidance in handling their claim. This page is very motivational as well as informative and is a great resource for additional support.
Injured Workers Forum
Hosted by workerscompensationinsurance.com, Injured Workers Forum is an online open forum tailored to injured workers. This site has open discussion forums for each state as well as general discussion threads centered around topics such as moral support, medical issues, information on benefits, and much more.
Each discussion thread has loads of helpful information and a large majority of authors on this site are individuals who have been injured in the past. This forum is a great place to go if you have a question about workers' compensation or just need some moral support.
Injured workers can have it rough. With support from others who have experienced similar situations and resources that share helpful and non-judgmental content on all things workers' compensation, you might find you're claim journey is a little less bumpy.