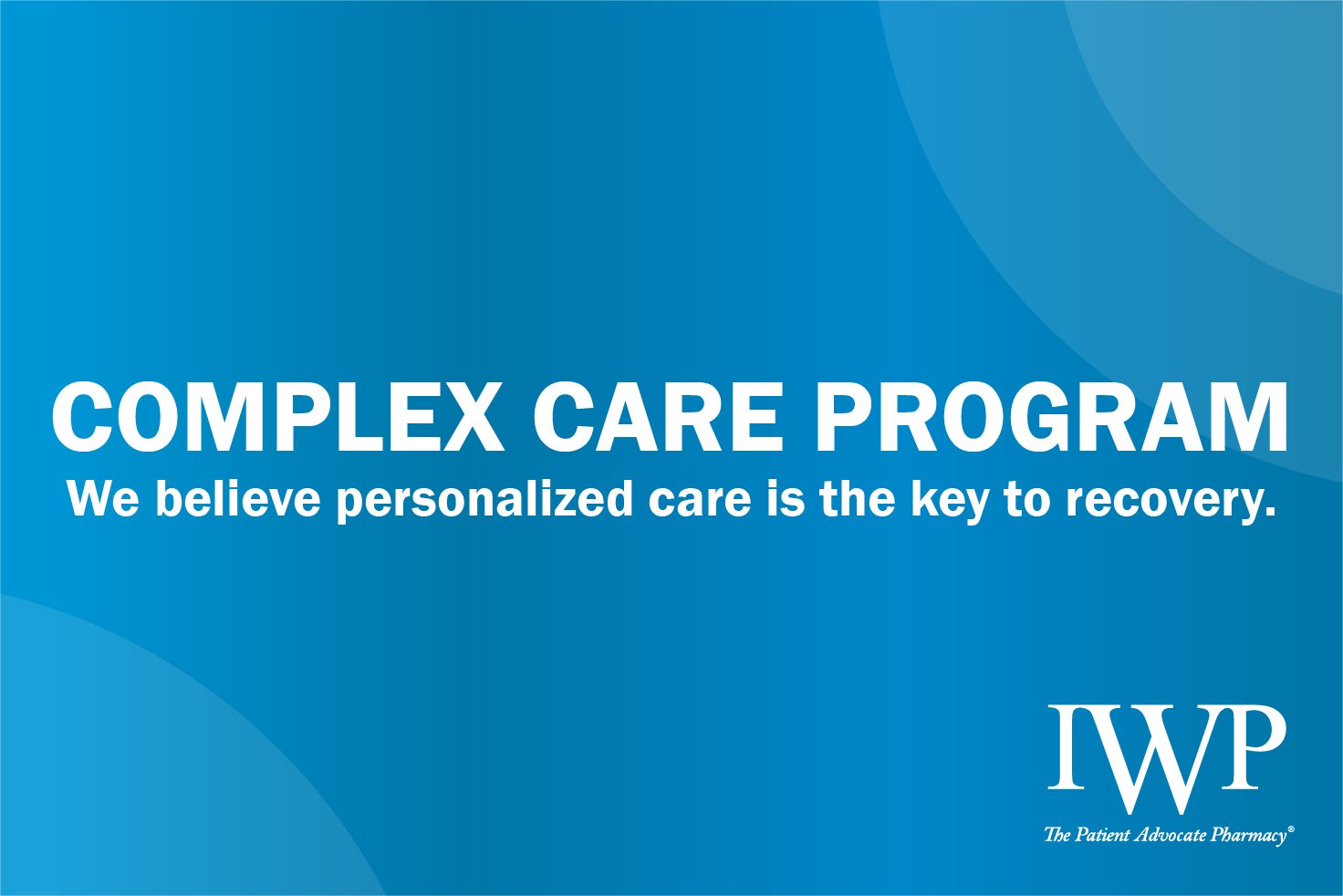 We believe personalized care is the key to recovery. IWP's new Complex Care Program caters to injured workers who suffer from complex or catastrophic work injuries by providing a personalized, consultative pharmacy service.
Through our Complex Care Program, injured workers dealing with the traumatic injuries or comorbidities can feel safe knowing that we have a close eye on their medication routine. Our dedicated care team offers one-on-one interaction to ensure delays, denials, and potential drug interactions don't stand in the way of their recovery.
Here's what you can expect from our Complex Care Program.
All workers' compensation medications will be under one pharmacy, leading to less confusion and headaches around coordinating care or settlements.
A team that understands the complexities of unique injuries and are familiar with state-specific nuances, like drug formularies, prescribing limits, and treatment guidelines.
Pharmacists available to review and evaluate current medication regimens and identify any drug-drug interactions, high risk combinations, and offer general clinical guidance.
Ongoing personalized, consultative patient outreach to ensure there are no issues or questions on their medications.
For injured workers who are treating under multiple specialties or have a unique work injury, IWP's Complex Care Program offers the special handing and attention needed on their path to better health.
Our Pharmacy Team meets monthly to review each Complex Care Patient to ensure we are meeting their clinical and service needs appropriately. Not only are our team of Pharmacists meeting to address the needs of our patients, they are also proactively reaching out to them on a consistent basis to offer clinical support and open communication.
If you are an injured worker or if you assist an injured worker with their workers' compensation claim and you think they could benefit from this program, please click here and submit a quick form to speak with our pharmacy team.