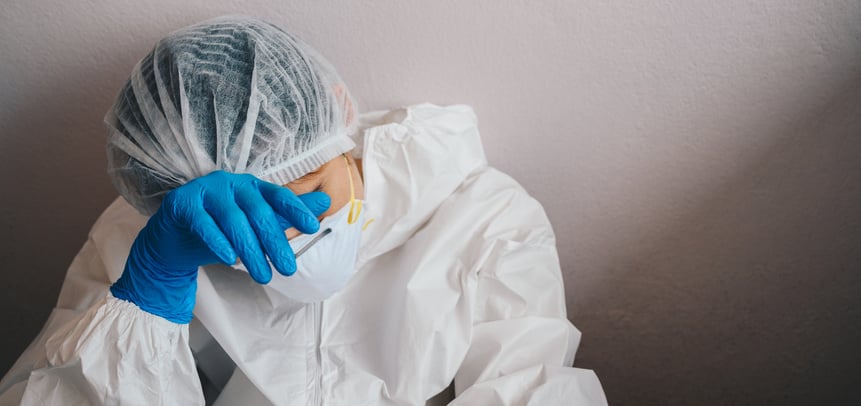 Amid the chaos of the covid-19 pandemic legislators and regulatory figures encountered unprecedented challenges. Through shutdowns, vaccines, and masks, the nation experienced a whirlwind of socio-economic impacts that will likely continue to persist throughout the decade. To increase protections for those affected by covid-19, approximately 20 states established varying forms of presumptions primarily reserved for first responders and healthcare workers. However, some state leaders are now looking past covid to be better suited for the next pandemic or public health crisis.
In 2022 five states proposed infectious disease presumptions. These legislative safeguards would presume that an infectious disease contracted by certain occupations is directly related to the nature of one's work, allowing easier access to workers' compensation benefits. By labeling presumptions under the "infectious disease" category compared to just covid, the coverage is more broadly interpreted, allowing for more high-risk occupations to become eligible if they fall ill. Infectious disease presumptions are also seen as more permanent than covid protections alone. Most states that implemented increased covid coverage either let their presumptions expire or set a date for the protections to end.
California – SB213, as developed, would provide an infectious/respiratory disease presumption to certain healthcare personnel with no expiration date. These healthcare employees eligible for the presumption include those working in "direct patient care in an acute care hospital, to include infectious diseases, cancer, musculoskeletal injuries, post-traumatic stress disorder, and respiratory diseases." The bill passed the Senate in early 2022 and remains pending in the Assembly Insurance Committee. California is still in its legislative session.
Florida – For emergency and rescue workers, state legislators proposed an infectious disease presumption to mitigate the risk of becoming ill in HB117/SB774. However, the infectious disease must be contracted during a "state of emergency" to become eligible for a presumption, thus considerably narrowing the scope of qualification. Both bills failed to make it out of committee.
Massachusetts – Workers' compensation presumptions were proposed for first responders regarding specific infectious diseases via (H2650). As put forth, the bill advanced out of the House Public Service Committee and awaits review from the Ways and Means Committee. Bill language did not include an expiration or renewal date.
Missouri – HB2066, similar to Massachusetts' language, failed to make its way through the House Committee process.
Rhode Island – In likeness to Florida, Ocean state legislators crafted (H7718) protections aimed to cover viral infections classified by an executive order during a declared state of emergency. Eligible occupations for such a presumption included a broader range of front-line workers, including healthcare workers, first responders, and other essential workers. Statehouse leaders opted to hold the bill in committee for possible later consideration.
While more advanced vaccines and new clinical developments are increasing medical capabilities to combat covid and similar respiratory diseases, infectious virus outbreaks remain unpredictable. Although no state this year adopted formal legislation for infectious disease presumptive coverage in workers' compensation, proposals could indicate that legislators and regulators are looking to be better prepared for the next public health crisis.