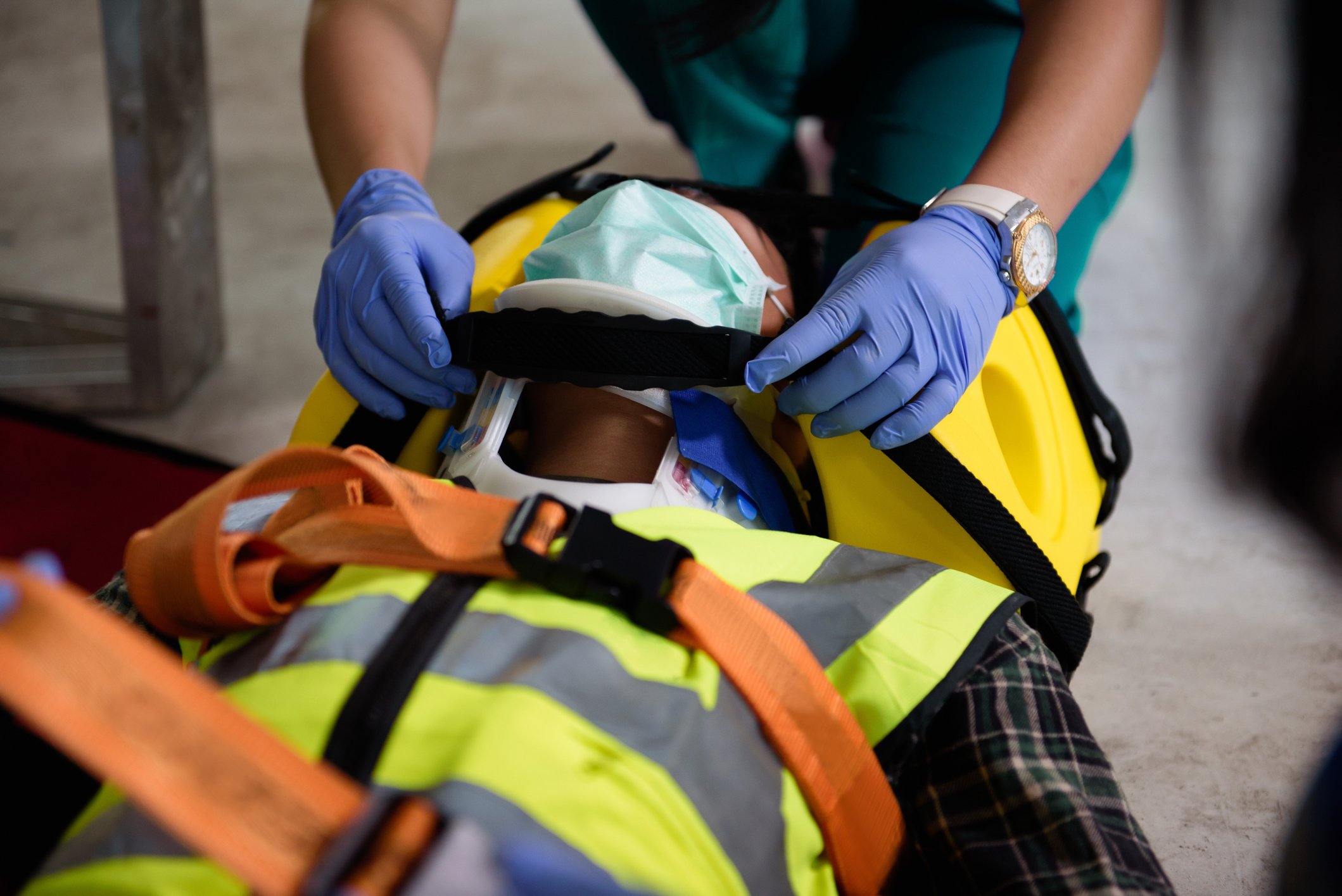 The end of the federal government's covid-19 emergency declaration will minimally impact workers' compensation claims according to industry leaders.

As the federal government plans to end the current covid-19 emergency declaration, industry stakeholders speculate if there will be any effect on workers' compensation. While some covid claims remain held up in the workers' compensation system, the emergency declaration's end is expected to have little impact on claims overall, according to the National Council on Compensation Insurance (NCCI). With covid claims in significant decline, several workers' compensation attorneys are not taking on any more covid related claim cases. Although 20 states proposed covid presumptions during the pandemic, many of these protections are now expired. Certain states proposed legislation allowing future infectious diseases to be eligible for workers' compensation. However, these proposals come from a small handful of states. According to NCCI, $400 million was paid out for covid-19 claims in 2020 and $114 million in 2021. Figures for 2022 are expected to be much lower than 2020 and 2021 numbers.   
Prescription drug utilization increased in workers' compensation claims, per a new report from Enlyte

A new report from Enlyte shows increased drug utilization in workers' compensation after previous years of declines. In 2022, prescription utilization and cost per claim increased by 2.6 percent and 3.7 percent, respectively. Although utilization and cost per claim rose slightly, costs per prescription were only 1.1 percent higher than in 2021. Migraine medications saw the most significant increase in use at 17.7 percent, followed by topicals at 11 percent. As expected, opioid usage continues to see steep decreases in workers' compensation as NSAIDs, anticonvulsants, and antidepressants become more commonly prescribed alternatives. The average morphine equivalent dose (MED) also fell, with the average MED per script down 3 percent.   
Governor Hobbs announces new appointments to the state's Industrial Commission (ICA).

Governor Katie Hobb's announced late last week her picks to be Chair and Commissioner of the state's Industrial Commission (ICA). Dennis Kavanaugh is now serving as Chair, and Cecilia Valdez as Commissioner. Chairman Kavanaugh's early career includes stints with the state legislature and the ICA in staff attorney roles. Once entering the private sector, Kavanaugh represented injured workers and other clientele regarding workers' compensation matters. He is a former member of the city council in Mesa. Meanwhile, Commissioner Valdez comes from an extensive union background based in Tucson. She currently serves in various union roles, including being the Treasurer of Arizona Jobs with Justice, Vice Chair of the Pima Area Labor Federation, and Secretary of Communications Workers of America - Local 7026. 
  A proposed regulatory rule would require that opioids and benzodiazepines be filled through a pharmacy.

The Division of Workers' Compensation (DWC) held a hearing last week to discuss regulatory changes to the state's fee schedule. Of the changes proposed, the DWC seeks to implement limits on physician dispensing of opioids and benzodiazepines. Rule 18-6(C)(2)(e) would mandate that all opioids and benzodiazepines be filled through a pharmacy. DWC officials' reason behind the rule is to ensure such medications are properly tracked through the PDMP, which can help with prescribing information transparency among providers. An effective date for this rule is yet to be determined. 
Members of the state's lower chamber agree to the passage of HB1076. As written, the legislation would permit expedited workers' compensation hearings when employers terminate temporary total disability benefits based on a medical providers' release to return to regular employment. Other key provisions of the bill include allowing the DWC to determine costs of independent medical examinations and amending the maximum allowable rate for a contingent attorney fee to 25 percent (from 20 percent) "of the amount of contested benefits presumed unreasonable." HB1076 will now move to the Senate for further consideration. 
  Officials from the Department of Health (DOH) are seeking comments from stakeholders concerning controlled substance dispensing.

The Department of Health (DOH) is currently accepting comments through May 15th on potential rules concerning controlled substance dispensing. DOH's notice is intended to initiate feedback from stakeholders concerning the state's PDMP before drafting rule language. Agency personnel aims to "update the format for reporting-controlled substances, provide definitions, amend the timelines for reporting errors and to provider for a waiver process."   
Firefighters score a legislative victory with new presumptive coverage for PTSD.

After multiple years of failed legislative attempts, state legislators agreed to pass SB856, which would allow firefighters to qualify for post-traumatic stress disorder (PSTD) presumptive coverage. Bill language would permit firefighters to be eligible for a PTSD workers' compensation presumption after responding to incidents involving death or injuries "that shock the conscience." SB856 stipulates that a report on PTSD-related claims be filed with the state legislature on an annual basis. With the legislature concluding its work, the bill is now before the Governor, who will have ten days to sign, veto, or allow the bill to become law without a signature. 
A House Committee gave its approval to a physician dispensing bill.

After receiving a designation of "pending in committee" last week, HB1240 obtained a favorable report from the House Public Health Committee. Bill language would allow for physician dispensing in the Lone Star state. However, some sectors, including workers' compensation, are excluded from the bill. If passed, HB1240 would take effect in September of this year. Texas's legislative session is scheduled to conclude on May 29th. 
Note: To access audio for the LWU please access audio via Adobe by a.) choosing "view" at the top menu b.) click "activate read out loud" c.) click "read to end of the document".
Stay connected to all relevant information in workers' compensation and pharmacy by subscribing to our weekly newsletter. For last week's wrap-up, please click here.