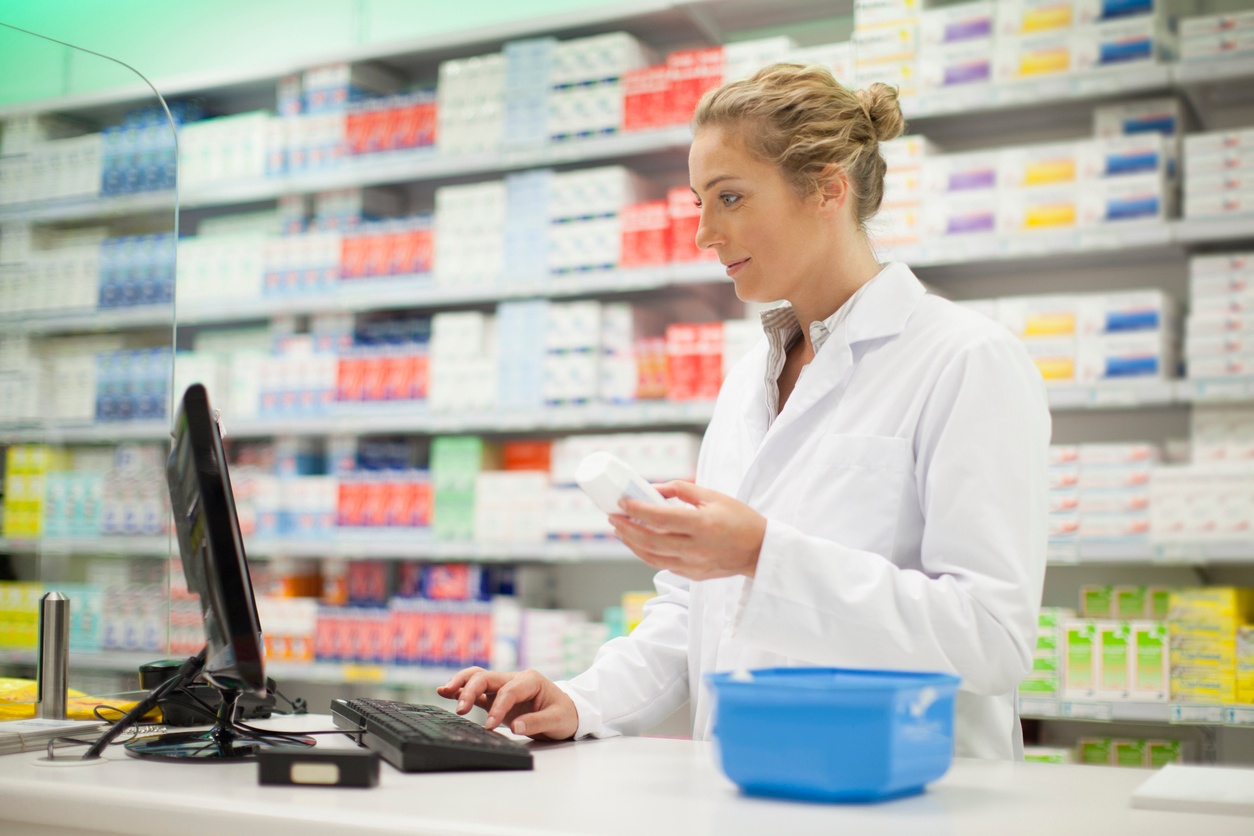 What is E-Prescribing?
Electronic prescribing, or "E-prescribing," allows health care providers to enter prescription information into a computer device and securely transmit the prescription to pharmacies using a special software program. E-prescribing is growing rapidly, not just because the technology has improved, but because of the substantial benefits for patients and health care providers.
Improved Patient Safety
E-prescribing is intended to replace writing out, faxing, or calling in prescriptions and the most significant advance is the improvement to the safety and quality of patient care. Avoidable errors associated with handwritten prescriptions can include selection of an incorrect or unavailable drug or dosage, duplication of therapy, omission of information, and misinterpretation of the order due to illegible handwriting.
Illegible prescription orders result in millions of calls between pharmacists and providers each year which can ultimately delay patient care. In addition, not all mistakes are detected and could potentially result in patient harm.
Clinical Support for Providers
E-prescribing gives health care providers full visibility into all of a patient's documented allergies and previously prescribed drugs and will trigger clinical alerts if a newly prescribed drug has any potential for negative reactions. Alerts in the system will notify the prescriber of allergies, interactions with other drugs the patient is taking, duplicate therapy, as well as pediatric, pregnancy ,and geriatric issues that would preclude a patient from taking a particular drug.
Enhanced Patient Medication Adherence
Once a provider gives a patient a handwritten prescription, there is no effective way to track whether the prescription was filled. Patients often forget to fill prescriptions, can't afford the medication, lose the piece of paper, or start to feel better and decide not to take the medication. E-erescribing allows physicians to verify whether patients fill their prescriptions and counsel patients on medication management if they haven't. Physicians also gain insight into the frequency with which patients are filling prescriptions for controlled substances, making it easier to spot potential drug abuse.
Improved Pharmacy Workflow
The most obvious benefits of E-prescribing focus on the patient in terms of safety and prevention of drug errors. However, E-prescribing has also been shown to streamline prescription processing and reduce wait times at local pharmacies since the patient does not need to be present for the prescription to be filled. In addition, the time it takes for the manual entry of the prescription into the computer system is reduced. Enhanced safety, shorter wait times, and expanded pharmacy consultation services, are anticipated to yield greater patient satisfaction with the services provided by a pharmacy, ultimately resulting in customer retention and increased revenue.
Security
Electronic prescribing is significantly more secure than paper prescriptions. Paper prescriptions are subject to transcription errors and are targets for theft and tampering, making it relatively easy for drug-seeking patients to alter prescriptions by increasing dosage, quantity prescribed, or number of refills of medications. E-prescriptions are also delivered directly to the pharmacy, without exposing the physician's DEA number to the patient. The consequences of DEA number theft can include physician identity theft and temporary inability to E-prescribe controlled substances among other issues.
Some of the most appealing benefits of E-prescribing include enhanced patient safety, decreased medication errors, increased access to patient medication records, and improved pharmacy workflow.
Although e-prescribing eliminates certain errors, it can potentiate new errors and reintroduce problems similar to those encountered with written prescriptions if not careful. It is still extremely important for physicians and pharmacists to carefully review all aspects of the prescription for accuracy to maintain patient safety and quality.