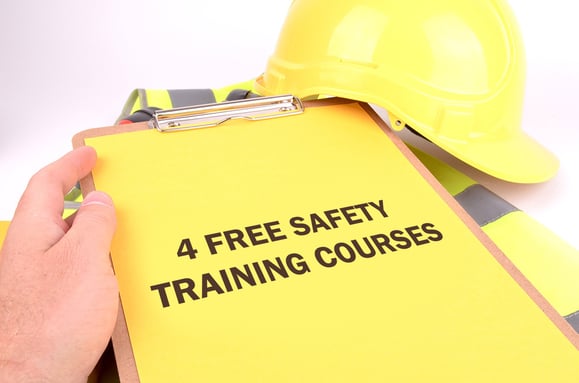 OSHAcademy Occupational Safety & Health Training
Whether you're interested in pursuing a career in the safety industry or are looking to better your work environment by learning about safety improvements, OSHAcademy Occupational Safety & Health Training has got you covered. Their coursework is applicable to various safety roles and industries, and includes courses like "Tattoo and Body Art Employee Safety" and "Construction Safety Hazard Awareness for Contractors". This program gives you the flexibility to create your own training experience.
360Training.com
360Training.com offers an abundance of courses from environmental health and safety to financial services education. While not all courses or programs are free, they do offer a small selection of safety courses that are of no cost to you. Training programs like "Introduction to OSHA and the OSH Act" and "Hazard Recognition and Assessment Training" come free of charge and help you develop new skills and explore potential career opportunities.
United States Department of Labor – Occupational Safety and Health Administration
If you're looking for free educational resources, like videos and training guides, you're in luck! Occupational Safety and Health Administration (OSHA) has compiled an assortment of free materials to help recognize, avoid and prevent safety and health hazards in the workplace. They offer free safety training videos, like "Respiratory Protection in Construction" and "Ergonomic Programs That Work" and downloadable publications and posters.
Alison.com
Alison.com may not seem like your average safety training website. This site includes educational resources on things like medical billing and real estate for more than 10 million learners in 195 countries. Simply type in the type of course you're looking to pursue, for example safety training, and you'll have access to tons of online courses like "Food Safety Training – Safe Practices and Procedures". Each course comes complete with an overview, completion time and certification upon completion.