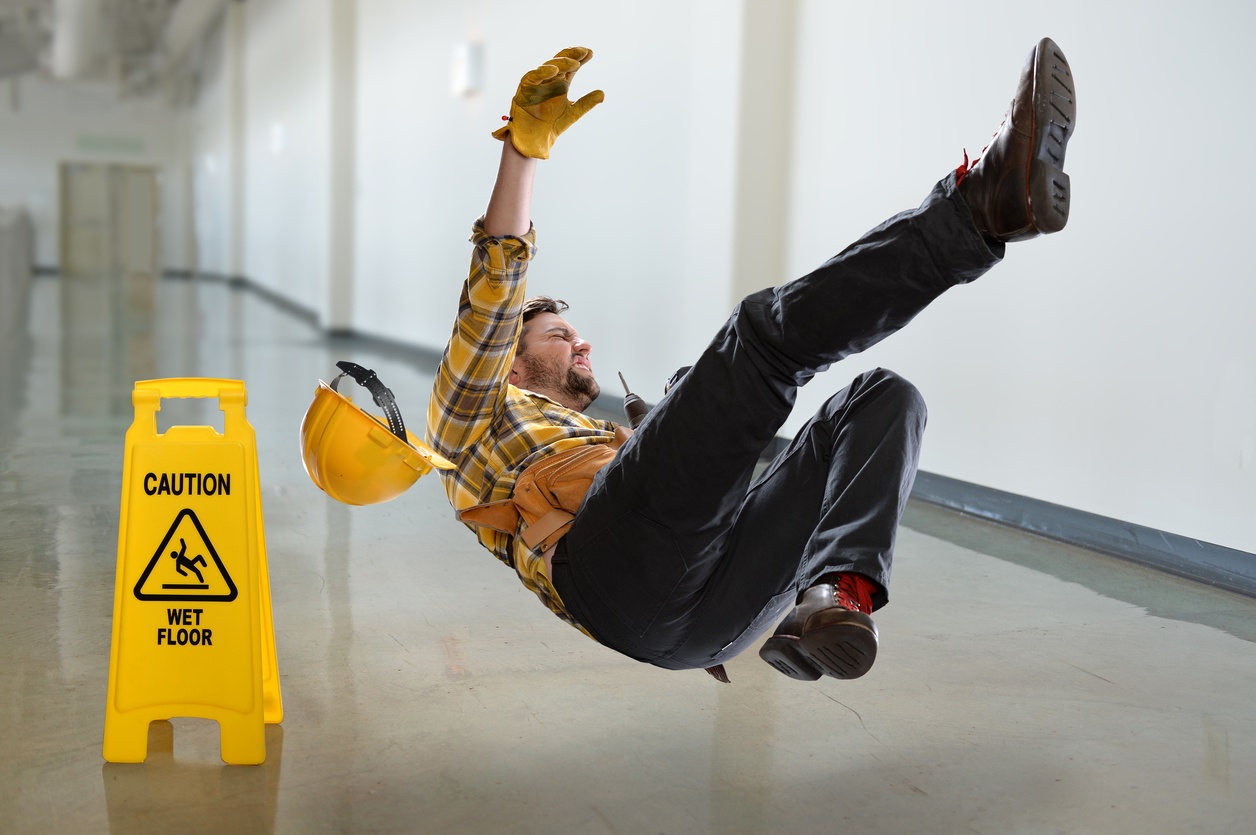 Every year, approximately 3 million workers are injured on the job with more than 4,500 of those injuries resulting in fatalities. In recent years, fatal work injuries have been on the rise among self-employed and contract workers.
The Occupational Safety and Health Administration (OSHA) is dedicated to tackling deadly safety hazards and health risks for workers and since their creation in 1970 have seen remarkable progress in accomplishing this mission.
Each year, OSHA releases data on employer inspections, injuries, illnesses and fatalities. Among this information, they list the ten most frequently cited violations among employers. In order to avoid potential risk of injury, here are five workplace safety hazards to be on the lookout for:
Falls in Construction - Without fail, falls in construction continue to lead the way in violations and risk, even being named in OSHA's "Fatal Four" within the construction industry. Out of 991 total deaths in construction in 2016, 384 of them were from falls. Protect yourself from risk of injury by following OSHA's recommendation of wearing safety harnesses, guarding floor holes, using railing and toe-board and safety nets when needed.
Overexertion – Overexertion is a common cause of workers' compensation claims and can come in the form of repetitive motion, like typing on a keyword or lifting large objects. Injuries like carpal tunnel and muscle strain can result from the body performing the same motion over and over. How can you prevent this type of injury? Step away from your work station often to stretch, request an ergonomic work station and establish proper lifting techniques. This will not only help prevent injury, but also add some clarity to your day.
Acts of Violence – In today's society, workplace violence has become more common. From medical professionals who endure verbal and physical abuse by patients to workplace shootings, like that in San Bernardino, acts of violence in the workplace have become a concern for many employees. To prepare yourself or your employees from verbal for physical acts of violence, its recommended to provide training and create open and active dialogue on reporting suspicious behavior or harassment.
Slips and Trips – According to the U.S. Department of Labor, slips, trips and falls make up about 25% of all reported injury claims per year. These injuries come as a result of wet floors, uneven walking surfaces and loose carpeting. In order to avoid this safety hazard, your employer plays a major role. Alert them as soon as you become aware of a potential hazard, to help protect yourself and coworkers.
Automobile Accidents – For many workers, the road is their office. From sales to transportation workers, motor vehicle accidents in the workplace are consistently a top cause of fatal work injuries. You can't always avoid accidents, but you can certainly lessen your risk by driving smart, stopping for frequent rest breaks and planning your route before you begin your journey. Remember, no job demands are worth risking your life, so be sure to assess weather conditions and inspect your vehicle prior to departure.
OSHA currently employees 2,100 inspectors who are responsible for the health and safety of 130 million workers. Outside of their recommendations and guidelines, it's important that workers take a proactive approach to keep themselves and their coworkers safe while on the job.