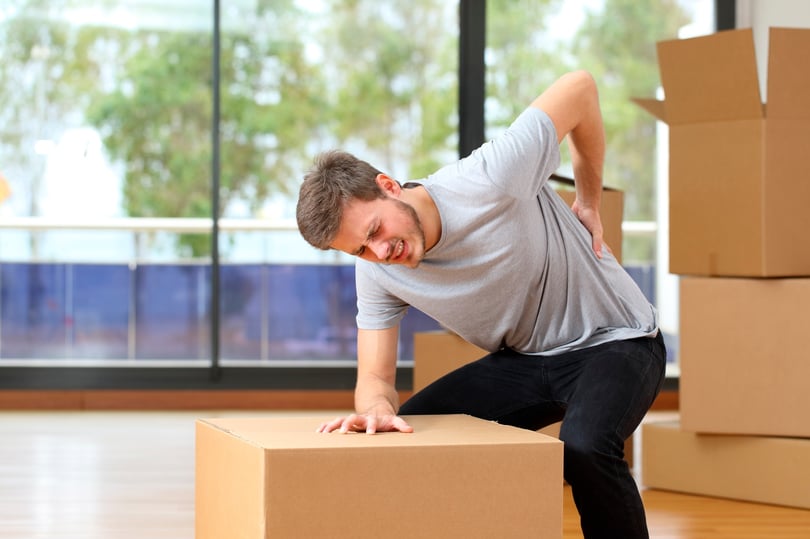 Workplace safety is more than knowing the nearest fire exit. From slips and falls to repetitive motion, work injuries can arise in any industry at any company at any time.
Under federal law, employers are mandated to provide a workplace free of known health and safety hazards. Following these ten steps can help lead to a safer, injury-free workplace.
1. Be Aware of Surroundings. Did you know that slips, trips and falls are one of the leading causes of nonfatal work injuries? Pay attention to where you are walking and maintain a clear life of vision at all times. Walking down the hallway with your head down while texting can be just as dangerous as slipping on a milk spill in the kitchen.
2. Sit with Correct Posture. If you have a job that requires you to sit at a desk, it is best to make sure that your feet are properly grounded and you're sitting straight up in the chair. The monitor should align with your eyes and your hands and wrists should be parallel to the floor.
3. Become Familiar with the Fire Plan. Having routine fire drills will remind employees of the accessible emergency exits and meeting spots in the event of a fire. Make yourself and coworkers aware of all standard fire procedures.
4. Take Action against Stress. Stress affects a large number of people in and out of the workplace each and every day. Whether you include mindful practice in your day or take a brisk walk during your breaks – try making your time active. Finding something you truly enjoy can help lower stress and increase productivity.
5. Lifting Equipment Safely. When manually handling heavy equipment, do so safely. Never carry boxes/equipment that block your vision or feel too heavy. Take a balanced stance and when lifting something from the floor, squat close to the ground to get a good grip with your whole hand-not just your fingers. Check with your department specifically for lifting requirements.
6. Proper Ventilation & Routine Cleaning. Having a clean workspace is essential to preventing illnesses. Make sure to wipe down your desk, phone, and keyboard weekly with a disinfectant to get rid of any potential germs.
7. Prevent Tipping of Filing Cabinets and Shelving Units. Be sure to open one drawer at a time to prevent tipping. Ensure that all filing cabinets are secured to each other, the wall or both and never climb on shelving units to get something—that's what step stools and a ladder are for.
8. Be Proactive and have a Work Safety program in place. When an accident happens, report it. Anything deemed unsafe, let your facilities management department or supervisor know immediately. Sometimes, what you report doesn't necessarily mean the problem has been taken care of. Follow-up if the unsafe conditions persist.
9. Clear Out Clutter. Empty trash receptacles, remove empty boxes and dispose of any materials that are no longer needed. Employees, whether in the office or not, need space to move. Try incorporating these tips to re-organize your workspace.
10. Identify First Aid Kits. First aid kids always come in handy and should be made available to all employees. In the event of an injury, whether large or small, employees find comfort in knowing a first aid kit is close by.
Aren't sure what your company's safety policies are? Try reaching out to your HR department or department supervisor. If you feel that your working conditions are harmful or unsafe, bring the conditions to your employer's attention. If conditions persist, you may also file a complaint with OSHA without fear of retaliation.
Following these tips can help alleviate work safety issues, while working to decrease work injuries and form a safer workplace. Remember your safe workplace ABC's - Always Be Careful.