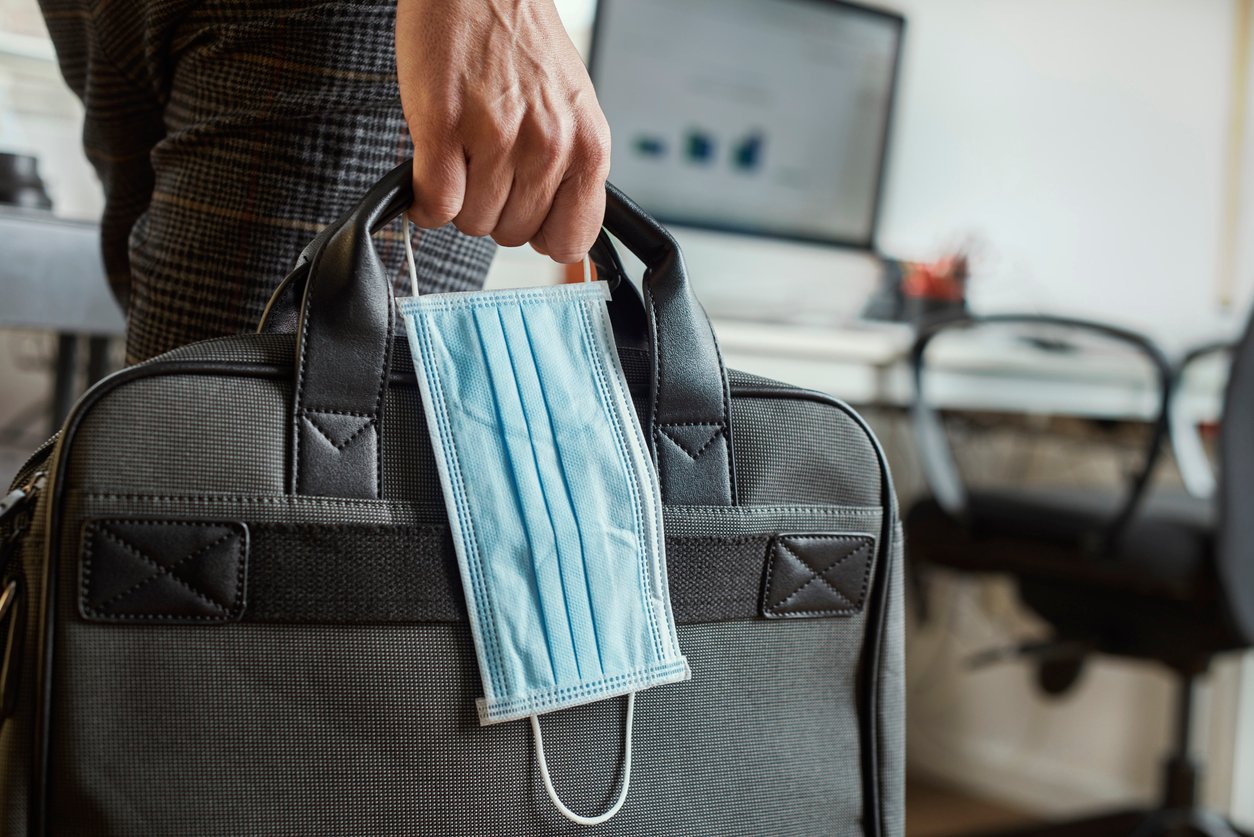 Since March 2020, we've been hammered with information, and misinformation, related to COVID-19. Most information released by news sources focuses on the spread of the virus, state-specific shutdown orders, and vaccine developments, but little attention is centered around workers' compensation coverage.
While employers are ramping up their efforts to protect employees, contracting and spreading the virus may be inevitable for those working in close proximity to others or in high-risk areas. So, it begs the question – will my job cover a workers' compensation claim if I contract COVID-19 while at work? The answer isn't simple.
When the virus made its way to the United States, the federal government took action by enacting the Families First Coronavirus Response Act (FFCRA) in April 2020. This act requires certain employers to provide their employees with paid sick leave or expanded family and medical leave for specific reasons related to COVID-19. The act is set to expire at the end of December 2020 and Congress has not indicated a strong interest in extending it into the new year. With FFCRA's end, many workers' compensation players and employers are wondering whether an uptick of COVID workers' compensation claims are on the horizon.
State workers' compensation systems have been mindful of COVID's impact on workers. What is important to note is that workers' compensation rules and regulations differ by state, meaning what is true in New York isn't necessarily true in Pennsylvania. Similarly, each state lays their own groundwork for what qualifies for a workers' compensation claim.
Some states require a physical injury to be present in order to qualify for a workers' compensation claim, while others carefully include occupational disease and mental illness within their statute. Take, for example, North Carolina. The state failed to pass legislation that would provide coverage to first responders who contract the virus, but coronavirus may be covered as an occupational disease if the employee can prove an increased risk of developing the disease and causation.
The National Conference of State Legislators (NCSL) organized a state-by-state breakdown of legislation, executive orders, and policy changes related to COVID-19 and workers' compensation coverage. Sifting through this information might be a bit too tedious for some, so let's break down what some states are doing when it comes to COVID-related workers' compensation claims.
COVID Coverage
South Carolina: As of December 2020, state lawmakers continue to push for a workers' compensation bill to cover first responders and health care workers who contract the COVID-19 virus. Lawmakers are back in session on January 12, 2021 and will be pushing for a hearing to move the bill forward.
Florida: Under direction from Florida CFO and State Fire Marshal, Jimmy Patronis, the Division of Risk Management is to provide workers' compensation coverage to state employees whose responsibilities require them to interface with individuals who are potentially infected with the coronavirus. Florida Office of Insurance Regulation Commissioner, David Altmaier, also issued a memorandum to insurers reminding them that, "per the Florida workers' compensation statute, employers are required to provide coverage if the employee suffers a compensable injury arising out of the work performed in the course and scope of employment," signaling that first responders, health care providers, and others are to be covered if they contract COVID-19 due to work-related exposure.
Washington: In March 2020, the Washington Department of Labor & Industries announced protections for health care workers and first responders on the front lines of the pandemic. Under the policy, L&I would provide benefits to these workers during the time they are quarantined following exposure to the virus on the job. Benefits include medical testing, treatment expenses, and time-loss payments.
Arkansas: Under Executive Order, employees who are diagnosed with COVID-19 and believe they contracted the virus while on the job may be entitled to workers' compensation benefits. This order will expire when the state of emergency is terminated.
California: Also under Executive Order, California-based employees may be awarded workers' compensation benefits for any COVID-19 related illness if the employee tests positive for or was diagnosed with COVID-19 within 14 days after a day the employee worked and works outside of their home.
Louisiana: Lawmakers considered a bill to provide coverage to essential workers in the state who contracted COVID-19 while in the workplace. The legislation failed to pass and to this date no additional bills have been introduced to cover COVID-19 related claims.
Other states, like Ohio, Rhode Island, and New York, are currently considering workers' compensation coverage bills at this time.
With the FFCRA soon ending and a vaccine available to our front-line heroes, it's unclear whether we can expect more or less buzz around workers' compensation COVID coverage in the new year.