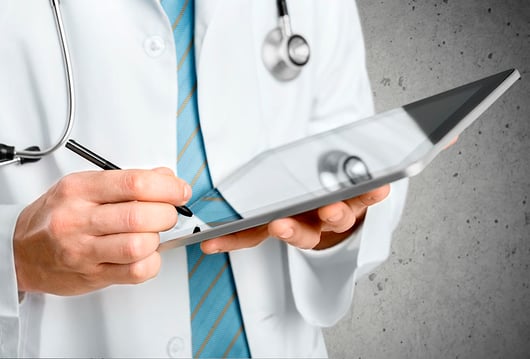 PDMP stands for a prescription drug monitoring program, and in some states it's simply called a PMP, prescription monitoring program. No matter the term you use, the idea is the same. A PDMP is a state-based electronic database that tracks the prescribing and dispensing of controlled substances. At their most basic level, a PDMP collects information from a pharmacy about what controlled substances were dispensed, how much, to whom, and by whom. This information is securely stored and can be accessed by a limited number of people, in a limited number of situations. For example, a physician licensed in Ohio can access the Ohio PDMP to look up a patient they are currently treating. The PDMP allows the doctor to see what other controlled substances the patient may already be on, or has been on in the past, and in some states the system also allows a pharmacist to double-check one of their patients.
PDMP's can be a powerful tool for doctors and pharmacists in identifying people potentially abusing opioids, knowingly or unknowingly. However, every state's PDMP functions differently, from what prescriptions drugs it collects information on, to when, and if, a doctor should check the PDMP. But regardless of their details, 49 states, the District of Columbia and Guam all have PDMPs in place. Until this year, Nebraska operated a small, voluntary, PDMP that recorded only emergency room visits, but with a new law, Nebraska will begin collecting information on controlled substances outside of the ER as well. Missouri remains the only state in America without a PDMP, but not for lack of trying, the legislature has considered a bill to create a PDMP several times in the last few years.
Over the next few years, as America faces the opioid epidemic head on, prescription drug monitoring programs will only become bigger topics of conversation and continue to grow and expand in each state.