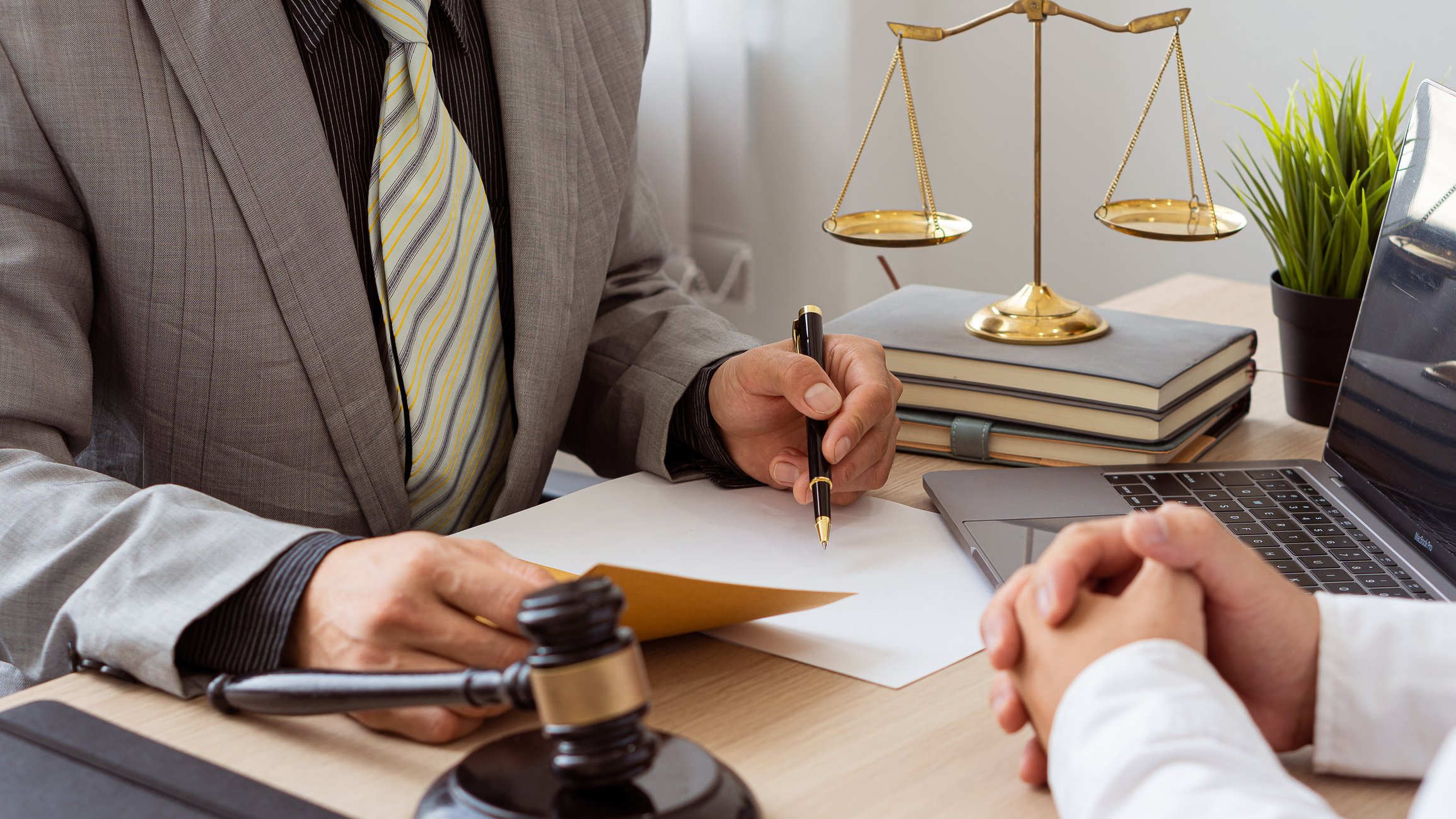 The state's Division of Workers' Compensation (DWC) will hold a hearing concerning dispute resolution protocols.

Officials from the Division of Workers' Compensation are considering changes to rule 9 concerning dispute resolution procedures. The DWC will host a stakeholder meeting on Tuesday May 23rd at 4:30PM MST to allow for comments, suggestions, and general feedback before mulling potential regulatory changes.
Senate lawmakers continue to make progress on mental injury and cancer presumption bills.

Senate leaders are making progress on a bill that would extend PTSD presumptive coverage for first responders. SB913 received a favorable report from the Senate Appropriations Committee earlier this week, which could see the bill move to a full vote on the Senate floor. The proposal would permit a first responder who witnesses a traumatic event to qualify for the presumption. Although gaining momentum with favorable reports from the Legislative Commissioners Office, the Joint Committee on Labor & Public Employees, and the Appropriations Committee, the bill could be subject to several more tweaks with the House chamber before a final version is voted on. Connecticut's legislative session is set to conclude on June 7th, providing legislators with a month's time to work on the bill.
SB937 also aims to improve upon presumptive coverage for first responders. As written, the bill would expand cancer protections for firefighters by ensuring that "any condition of cancer affecting the brain, skin, skeletal system, digestive system endocrine system respiratory system, lymphatic system, reproductive system, urinary system or urinary system" is covered by workers' compensation. To be eligible for the state presumption, firefighters must not have used tobacco products in the last 15 years prior to their cancer diagnosis and been on the force for a minimum of five years. If passed, this legislation would take effect on October 1, 2023.
Board of Pharmacy officials are proposing new rules regarding the delivery of drugs to a patient's residence.

The state's Board of Pharmacy (BOP) is considering new rules regarding the delivery of drugs to a patient's residence. Added subsection 5.1.5.1 would prohibit the delivery of drugs to a patient's residence where such drugs are intended to be later transported to another location for administration, and that require specialized storage, reconstitution, or compounding. Patients with bleeding disorders are exempted from this requirement. BOP officials also introduced subsection 5.1.5.2, which bars the delivery of a patient-specific compounded preparation to a practitioner's office or infusion center unless there is a written agreement between the dispensing pharmacist and the ordering physician/facility. Written comments on these proposals are due by July 6th.
Newly proposed rules from the state's Workers' Compensation Board (WCB) would change some reporting/medical requests processes.

Personnel from the state Workers' Compensation Board (WCB) announced they will host a hearing on May 17 at 10 AM concerning proposed reporting/medical request rules. Proposals from the WCB include new provisions relating to the processing of bills missing required information. Within 30 days of receipt of a bill missing required information, an employer/insurer must return the bill for proper coding or file a notice of controversy. The employer/insurer must specify which required fields are missing information. Employers/insurers are also given the option to pay a bill that is missing the required filing criteria.
Revisions to the state's Health Care Service Rules reference will be reviewed in an upcoming hearing.

The state's Workers' Compensation Agency announced it will hold a hearing on May 24 at 1:30 PM regarding proposed changes to the Health Care Service Rules references. Most updates include minor language tweaks and references to professional standard organizations such as the National Council for Prescription Drug Program. No changes to the state's fee schedule reimbursement were observed.
A proposed bill seeks to implement limits on opioid prescriptions.

A new Senate bill introduced in the GOP-led chamber this week aims to implement limits on opioid prescriptions. Bill language in SB628 put forth by Senator James Brewster (D), who represents parts of the Pittsburgh suburbs, would limit prescribers to prescribing no more than 100 MME of opioids per day. Conditions exempted from the bill's requirements include those receiving palliative, hospice, or substance abuse treatment. Another exemption is provided for medical practitioners who believe a dosage higher than 100 MME is necessary to stabilize a patient's "acute medical condition." To qualify for this exception, a practitioner would be required to indicate why a non-opioid alternative is inappropriate and document the acute condition in the patient's history. If a prescriber violates provisions within SB628, they may be subject to "administrative sanctions" by a professional licensing board.
Note: To access audio for the LWU please access audio via Adobe by a.) choosing "view" at the top menu b.) click "activate read out loud" c.) click "read to end of the document".
Stay connected to all relevant information in workers' compensation and pharmacy by subscribing to our weekly newsletter. For last week's wrap-up, please click here.