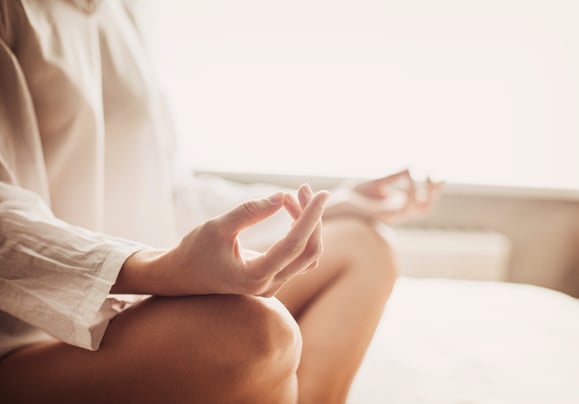 As pain management techniques continue to evolve, Americans are faced with a constant reminder of the nation's opioid epidemic and the risk of opioid addiction and abuse. Even with such an emphasis on the risk and potentially harmful side effects of opioids, injured workers are still significantly more likely to receive narcotics than non-workers' compensation patients.
When an employee is injured on the job the ultimate goal is to receive treatment needed for a speedy recovery – returning them back to work while minimizing any complications. For those patients who may be seeking an alternative option to opioids, or medications all together, there are several options that may be beneficial to recovery.
Cognitive Behavior Therapy (CBT)
This form of pain management helps patients condition their thoughts and behaviors to focus on positive thoughts and feelings – helping to reduce the negative effects of pain. CBT first began as treatment for depression and anxiety, before realizing its efficacy with patients suffering from chronic pain.
Potential benefits of weekly CBT sessions include improved physical functioning and reduced disability, decreased pain, improved mood and decreased anxiety.
Leading a Healthier Lifestyle
It's no secret that engaging in healthy behaviors can help improve your mood and lower your risk for certain diseases. But how does a healthier lifestyle affect pain? Reducing stress, maintaining a regular sleep schedule and eating a balanced diet can all improve your brain's perception of pain.
Adding in Meditation to your Routine
Researchers at Wake Forest Baptist Medical Center found that mindfulness meditation helps reduce pain more effectively than placebo. Meditators found that pain intensity was reduced by 27 percent and by 44 percent for the emotional aspect of pain. Whether you're practicing mindful meditation, breathing exercises or just taking time to relax, incorporating stillness into your practice may help relieve pain.
With workers' compensation patients reporting worse pain, function and satisfaction than non-workers' compensation patients, being exposed to several different types of pain management options may help injured workers see better outcomes. It is important to weigh the benefits and risk of each option and consult with your treating physician before deciding what treatments are best for you.