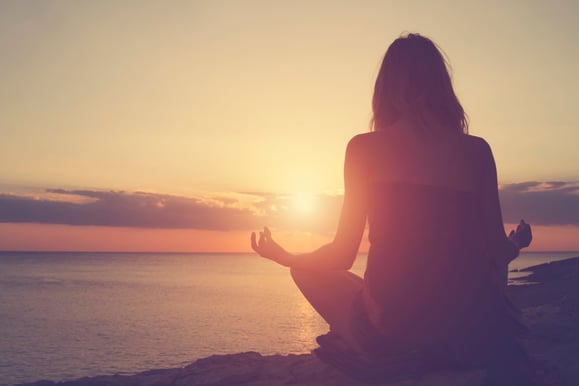 78 Americans die every day from an opioid overdose. These staggering statistics have brought about several initiatives aimed at reducing the prescribing of opioids and limiting their availability to the masses. At the same time, chronic pain continues to be a common health problem - especially for injured workers. The balance of aggressive chronic pain treatment with the need to minimize the risks of opioids has left several people wondering what the future of opioids and pain management will look like.
Pain management is complex. What works for you may not work for someone else. Successful treatment, management and prevention of chronic pain involves treatment that responds to all factors that influence pain – including emotions of stress, sadness or even anxiety. It's important to understand your role, priorities and goals for managing pain and creating a plan to achieve better outcomes. Often this approach will mean that a combination of tactics working together to reduce pain will need to be used, with both medication and non-medication alternatives. Finding the right combination of therapies to maximize benefit and minimize risks will take time and effort.
There are several options that have been reported to help relieve pain. However, studies often focus on a specific disease or therapy type, making it difficult to generalize benefits across the playing field. Because pain is very much a personal experience, it is often the person affected by pain that can identify what treatment route works best for them.
Medication Alternatives to Opioids
When it comes to medication treatment options, you should talk to your doctor before taking or considering any medications, including over-the-counter medications and herbal supplements, and always use medications as prescribed. There are a wide-variety of alternative non-opioid medications that have been used to treat pain including, Acetaminophen, Nonsteroidal anti-inflammatory drugs (NSAIDs) (e.g., ibuprofen or naproxen), Celecoxib/Celebrex®, antidepressants, anticonvulsants, muscle relaxants, topical analgesic agents and others.
Many patients fear that their pain will increase if they decrease the amount of opioids they take. However, according to studies of long-term opioid treatment tapers, overall, patients report improvements in function without associated worsening in pain or even decreased pain levels.
Non-Medication Alternatives to Opioids
Non-drug approaches can also be used to help manage pain. Some evidence supports that different types of care, including acupuncture and yoga for back pain, acupuncture and tai chi for osteoarthritis of the knee, massage therapy for neck pain (short-term benefit), and relaxation techniques for severe headaches and migraine, may help some patients when used as a complementary approach to treating pain.
Negative emotions can increase the intensity and duration of pain. Stress, anxiety and depression have become prevalent within workers' compensation injuries as many injured workers grapple with the unknowns of injury recovery and return to work. Incorporating some of these mindful techniques and therapies can help relieve stress and manage pain at the same time:
Mind-Body therapies is meant to help the mind's ability to affect the functions and symptoms of the body. Approaches include relaxation techniques, meditation, guided imagery, biofeedback, spiritual healing, yoga, tai chi, qigong, art therapy, cognitive behavioral therapy (CBT), mindfulness, acceptance and commitment therapy (ACT), hypnosis and light therapy.
Self-Management Training is something you do every day – managing yourself through all types of daily situations. Many factors that contribute to pain can be managed day to day. Research suggests that repetitive strain, depression, poor sleep, maladaptive postures, stress, and ergonomics are some of the contributing factors that can lead to delayed recovery, failed treatment and continued pain. Many of these factors can be improved with self-management strategies – meaning there is a lot you can do to contribute to preventing or improving your pain. Working with your health care providers on what you can do to help your pain will help with self-management.
Other non-drug therapies include:
Counseling, activity, physical therapy, exercise, pacing, deep breathing, work, distraction, socialization with family, friends, volunteering and support groups, enjoying hobbies and habits (music, pets, healthy eating), spirituality, problem solving, topical heat or topical ice, cupping, TENS unit, and treatment of any mood disorders.
Providers for non-medication treatment services in your area can be searched for using these links:

includes

dedicated Pharmacists who work with both the patient and their providers to offer insight into beneficial medication therapy management. We actively provide education, presentations and discussions on opioid abuse and the opioid epidemic.