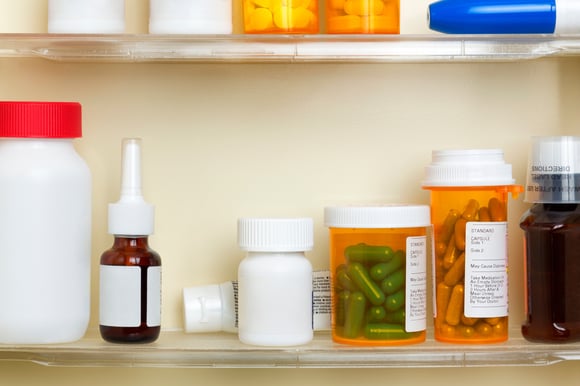 With the rise of prescription drug abuse and more than half of polled teens saying it's easy to get prescription drugs from their parent's medicine cabinet, its clearer now more than ever that practicing medication safety at home is utterly important.
Whether your medication is expired, unused or unwanted there are several methods of disposal that can help put your family and house guests out of risk.
Here are considerations on how to safely dispose of medications:
National Prescription Drug Take Back Day
This DEA initiative is held semi-annually as a responsible means of disposing of prescription drugs, while also educating the general public about the potential for abuse. The programs allows the public to identify local collection sites, such as police stations or community centers, and forgo their unwanted medications. The next Prescription Drug Take Back Day is scheduled for Saturday, April 29 from 10AM-2PM.
Local Collection Sites
If National Prescription Drug Take Back Day has come and gone, you can still find a local collection site to drop off unwanted medications. Websites like RXDrugDropBox.org allow you to search within a one to 1,000 mile radius of your home address. Drop off sites include police departments and hospitals and are equipped with a National Association of Drug Diversion Investigators (NADDI) drop box.
At Home Disposal
If you don't have a collection site nearby, you're not out of luck. The FDA recommends pouring unused or unwanted medications in a container or plastic bag and mixing with an unpalatable substance, like used coffee grounds or kitty litter. Before disposing in your trash, be sure to scratch off any personal information from the pill bottle. Here's a step-by-step guide for this at home disposal option.
Whatever your method, there are disposal types to be cautious of. Flushing medication down the toilet has been said to pollute our water supply and can be harmful to aquatic species.
Your pharmacist is also a valuable resource for medication disposal. If you're medication does not come with disposal instructions, try contacting your pharmacist for additional information. If you're still unsure about what disposal method is best for your household, the FDA has several resources available, including instructional videos and a frequently asked question guide.