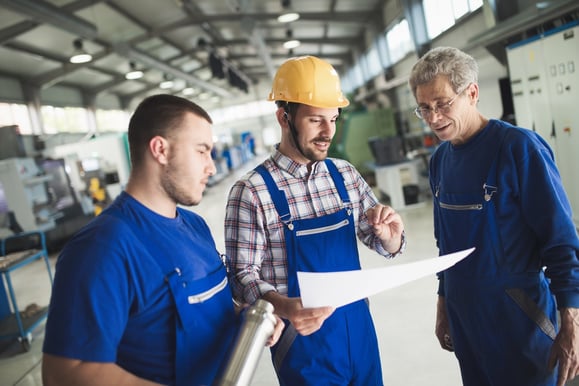 Random drug and alcohol testing in the workplace is often seen as a "gotcha" test for employees - but can drug testing also help protect employees? It seems that the benefits of random drug and alcohol testing can be seen not just by employers, but also by employees.
Drug testing is a valuable tool in creating a safe work environment. A 2011 study conducted by the Society for Human Resource Management (SHRM) found that employee drug testing helped employers protect the safety, health and wellness of all employees. The study went on to find that companies with high workers' comp injuries saw significant reductions in on-the-job injuries when they instituted a drug testing program. And while about half of all organizations conduct pre-employment drug testing, only 36% conduct drug testing with current employees.
Drug tests not only help reduce incidents of illegal drug use among employees, but they also serve as a valuable deterrent for employees to come to work under the influence of drugs or alcohol. Several studies have found that more than half of on the job accidents are linked to drug or alcohol abuse. If a drug testing policy helps reduce the number of employees coming to work under the influence, the workplace becomes a safer place.
So how can companies further protect their workers from the effects drugs and alcohol while on the job? Substance abuse policies, random drug testing and ongoing education are just some of the efforts companies have been implementing to keep a drug and alcohol-free work zone. Many Employee Assistance Programs (EAP), which are becoming a significant trend in workplace benefits, offer counseling and resources that help employees get assistance for drug or alcohol abuse. They also provide managers with tips on creating better dialogue on how to address these types of issues with their employees.
Random drug and alcohol tests and ongoing employer support can prevent a bus driver from operating a vehicle under the influence or make the construction worker think twice about coming to work after taking an illicit drug. These employees not only put their own health in danger by coming to work under the influence, but others as well. The safety created by the system is not just focused on the benefit of the individual worker, but for everyone around them.