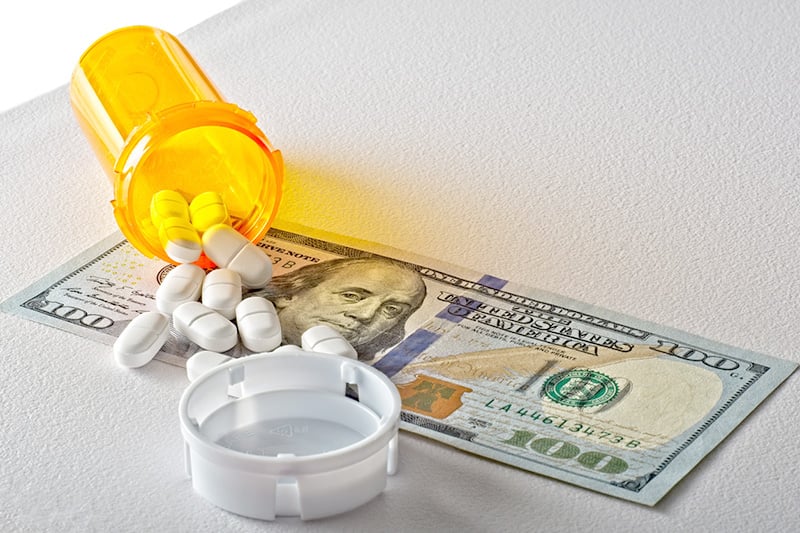 U.S. Inflation Rates
Inflation is impacting consumers in nearly every facet of daily living. Americans are shelling out more from their paychecks whether that be for vehicles (+12.4%), fuel, or even groceries (+8%). As supply chain issues continue to pose significant trouble to the U.S. and worldwide economies, Americans are experiencing the highest inflation rate in the last 40 years. Economists from the Bureau of Labor Statistics estimate that the current overall inflation rate hovers at 8.3%.
Medical Inflation Rates
While inflation is affecting a good amount of what Americans do daily, not every sector is experiencing high inflation rates. Historically, data shows us that medical inflation tends to outpace economic inflation, which would today make a bad situation even worse. However, the National Council on Compensation Insurance (NCCI) says despite historical precedent, medical inflation is being contained better than other drivers. Recent numbers show medical inflation in workers' compensation at just 2.9% or more than half less than the current overall inflation rate.
Workers' Compensation Prescription Drug Costs
Regardless of figures, experts reserve caution for medical inflation as a slight uptick in physician and facility costs does exist. However, drug costs in workers' compensation are being well contained despite heavy inflationary pressures. Most recent NCCI numbers from all of 2021 label prescription drugs as making up an average of 8% of medical payments compared to 10% in 2020, down 2%. Cost containment is also helping, with workers' compensation prescriptions' average wholesale price (AWP) witnessing an increase of just 0.4%. Overall, costs per script increased a mere 1.1%, and cost per claim for opioids decreased by 6%, adding to the 62% decline in opioid spending since 2016. The top therapeutic classes that makeup 76.3% of all scripts (Opioids, NSAIDs, Muscle Relaxants, Anti-Depressants, and Topicals) decreased in utilization except for anticonvulsants, where usage remained the same.
Prescription drug costs in workers' compensation were already declining before the pandemic. A multi-year WCRI study found that prescription drug payments declined by 41% since 2017. This continued fall can likely be attributed to several factors. Lower utilization of prescription drugs is one of the primary causes of this decrease, which can be linked to decreased (non-covid) workplace injury rates over the years. It is also important to consider that patients who experience lower levels of pain may not be as likely to require prescriptions for minor injuries or may look to alternatives. Formularies and fee schedule alterations can also be linked to cost declines.
Future Workers' Compensation Medical Costs
In the face of harsh economic implications workers' compensation medical costs, particularly for prescription drugs, are not experiencing price hikes like other economic sectors. Although vigilant for now, industry experts do not see alarms for potentially higher inflation of medical costs in the near future. For now, leaders in the industry will be closely monitoring labor market conditions which will likely make the most significant impression on the workers' compensation sector going forward.