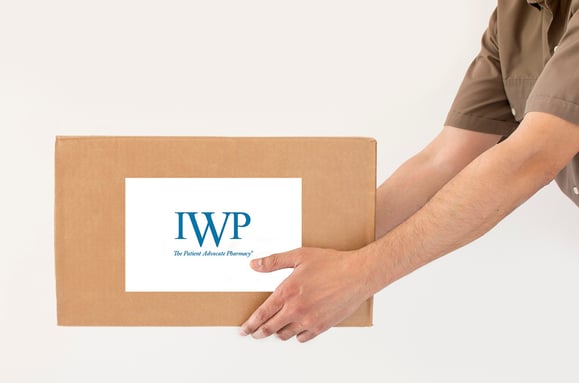 When you have a prescription to fill, what makes you pick one pharmacy over another? Sometimes its convenience: it's around the corner from your home, or it's in the lobby of the hospital you were discharged from. Often filling a prescription can be more complicated, especially when you're a workers' comp claimant. A home delivery pharmacy, especially a home delivery pharmacy that specializes in workers' compensation, may suit your specific needs better than a retail pharmacy.
For starters, with a home delivery pharmacy your prescriptions are delivered right to your door. This is often crucial to those suffering from a workplace injury, when regularly leaving your home to stand in line at a retail pharmacy every time you need a prescription is not feasible. Additionally, workers' comp prescriptions can be more complicated than a prescription under your health care plan. What may be covered without issue under your health care plan might not be covered under your workers' comp plan. Workers' comp is designed only to treat the specific injury you suffered while at work. Health care is designed to cover almost any ailment that may arise. Your heart medicine may be covered by your health plan, but your pain medication may not be under workers' comp. Workers' comp is also covered fully by your employer, health care is often a split of employer contributions and patient contributions. Sometimes this leads to disputes over what is covered, what your injury is, and what is the best treatment. This means for a pharmacy to fill your prescription the information they need is vastly different than what they need when you go to them to fill another prescription.
Our Pharmacy
IWP is THE Patient Advocacy Pharmacy. We specialize in workers' compensation with a focus on the patient. This means, IWP has extensive experience processing claims with hundreds of workers' compensation carriers, and are an in-network provider with some of the industry's leading PBMs.
IWP has a team of pharmacists averaging 25 years of experience and available for counseling services for all of our patients daily. We fill an average of 2,300 workers' compensation prescriptions per day, as opposed to a local retail pharmacy which fills an average of 3-4. Workers' compensation can be a difficult landscape to navigate for injured workers. Retail pharmacies are not built for workers' compensation, often denying patients their medications or leaving them with out-of-pocket expenses. We take the hassle out of the process for them, by providing next day delivery of their prescription medications, right to their doorstep, with little to no out-of-pocket costs.