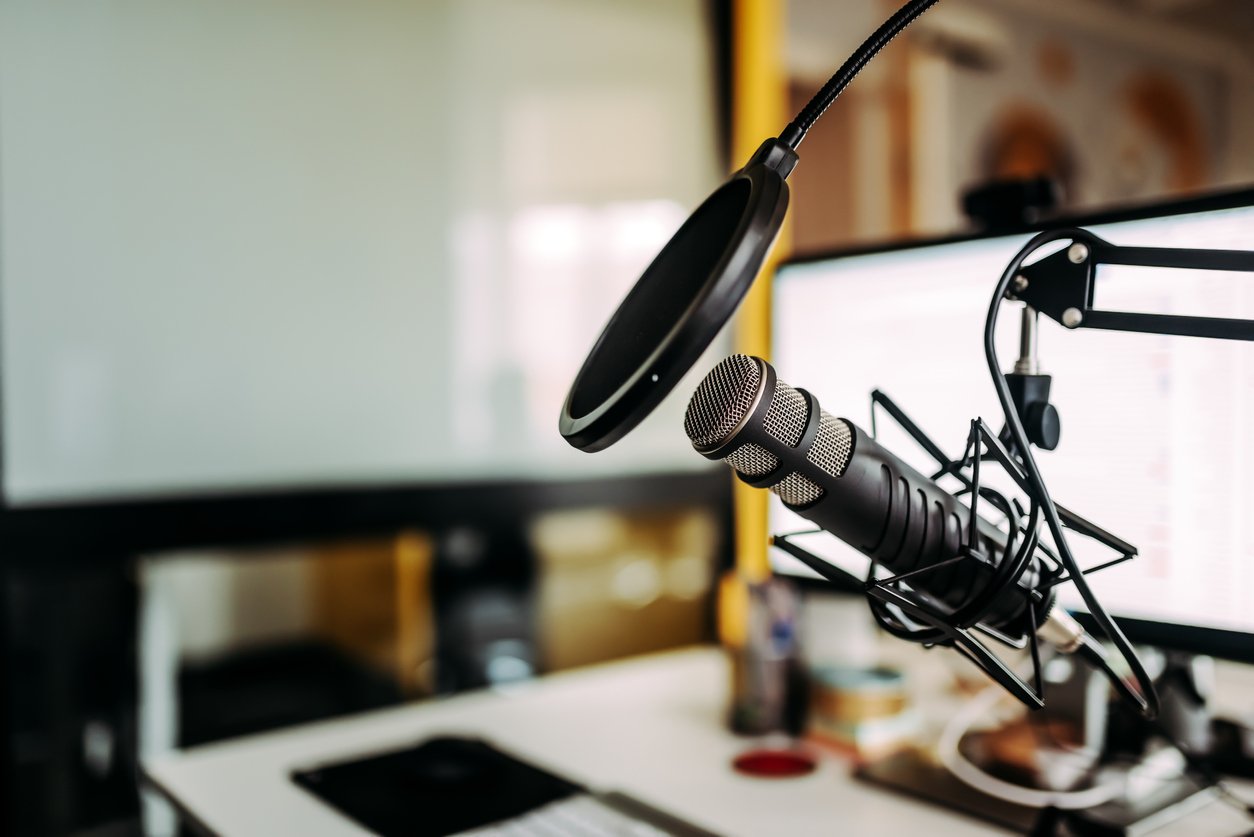 In 2019, the podcast world is rich, varied, and complex. There's a deep bucket of knowledge being discussed and delivered over radio waves and streaming services. Unfortunately, that rich and complex world can become overwhelming fast. How do you know which podcast to subscribe to? Which hosts will you relate to the most? And how do you know you will even find the content meaningful?
Lucky for you, IWP has rounded up the 9 most relevant and thought-provoking podcasts in the workers' compensation and pain management realms.
Whether you're an injured worker struggling with chronic pain, a workers' compensation attorney looking to become informed about the latest news, or a physician looking for new ways to help your patients with their pain, we're confident the podcasts below can provide helpful information and engaging conversations. Find your next binge-worthy podcast below.
Workers Comp Podcasts
Work Comp Pulse
The mission of the Work Comp Pulse Podcast is to focus on the heartbeat of the workers' comp industry – it's people. Host Steve Schmutz interviews workers' comp professionals from every part, place and angle within the industry. Each episode highlights a different individual and gives the listener perspective into who they are, where they came from, and how their work is impacting workers' compensation. If you are a part of the workers' compensation universe this podcast is for you.
Episode to check out: E6-Ken Paradis,CEO and Founder, Chronovo
Workers Comp Matters
Hosted by workers' compensation attorneys, Alan S. Pierce and Judson L. Pierce, Workers Comp Matters caters to both lawyers and injured workers by talking with industry leaders, lawyers, and doctors. Episodes cover all elements of workers' comp including landmark cases, benefits injured workers are entitled to receive, and best practices for a fast recovery.
Episode to check out: Drug Formularies in Workers' Comp – Good for Injured Workers?
California Work Comp Report
The California Work Comp Report is a podcast for California workers' compensation professionals and injured workers. Hosts Cory Olson and Dr. John Alchemy sit down to discuss current workers' comp trends. Often joined by other industry experts, all aspects of California workers' compensation are explained in these monthly episodes.
Episode to check out: New Technologies That Could Greatly Improve Work Comp
Pain Management Podcasts
The PainExam Podcast
Hosted by Dr. David Rosenblum, the PainExam Podcast explores current topics relevant to both physicians and individuals who may be dealing with chronic pain. Episodes are centered around the discussion of pain disorders, alternative treatments, and practice management. Dr. Rosenblum and his many guests deliver knowledge in a friendly and easy to digest way. This is a great resource for those who may be suffering from chronic pain or for individuals who are interested in the way pain works.
Episode to check out: Medical Marijuana: The Great Debate!
PainWeek Podcasts
Hosted yearly in early September, PAINWeek, is the largest US Pain Conference attended by healthcare professionals all over the country. With over 120+ hours of insightful conversations with nurse practitioners, pharmacists, and psychologists over the 5-day conference there is a lot to be shared and listened to.
The PAINweek podcasts post new episodes of these conversations each week. Topics range from chronic migraine education, the psychological science of pain relief, and emerging trends in chronic pain management. Physicians, healthcare professionals, and individuals who struggle with chronic pain can all benefit from listening to these episodes.
Episode to check out: Neck and Upper Extremity Pain Syndromes
Spine and Nerve Podcast
For those who may be suffering with injuries that are affecting the spine and the nervous system, the Spine & Nerve podcast is a diamond in the rough. Dr. Joves and Dr. Gurai team up to dive deep into the world of modern pain management to help individuals find relief from their everyday pain. Their educational episodes help bring clarity into the inner workings of our body, as well as provide alternative medicine solutions. The hosts' passion around pain management shines through in each episode as they both provide a wealth of knowledge in the subject of pain management.
Episode to check out: The Shoulder
Listened to one of these podcasts? Leave a comment below telling us which episode you liked the most!