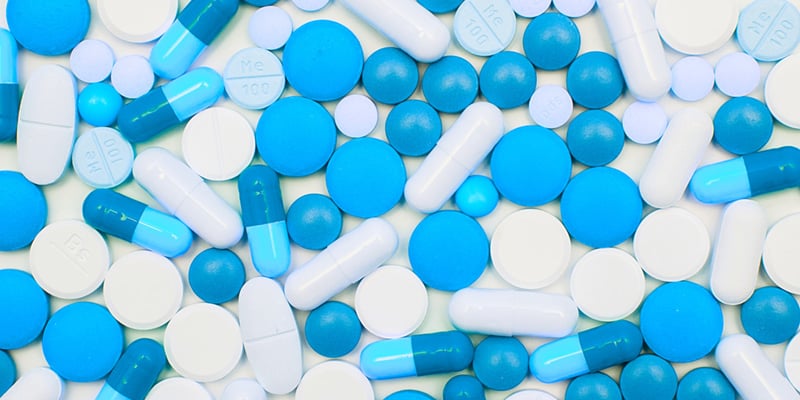 The CDC released their updated 2022 opioid guidelines last week emphasizing the need for individualized care and increased flexibility in treatment

The Center for Disease Control (CDC) released their opioid guidelines last week, the first full revision since 2016 (look out for a write-up from myself and the pharmacy later in the week). (CDC) personnel overall emphasize the need for care on an individualized basis and increased flexibility in treatment. While the guidelines push for opioids as a last resort, the CDC notes that providers should ultimately weigh benefits and risks appropriately when making treatment decisions. The CDC provides 12 specific suggestions regarding best approaches to opioid use in its recommendations. Some of the recommendations include:
Non-opioid therapies are preferred for subacute and chronic pain.
When prescribing opioids for acute, subacute, or chronic pain, clinicians should prescribe immediate-release opioids rather than extended-release or long-acting opioids.
Clinicians should prescribe the lowest effective dosage for opioid naïve patients.
Clinicians should re-evaluate benefits v risks for chronic and subacute pain patients within 1 to 4 weeks after starting opioid therapy.
Review state PDMP data to better determine appropriate dosage and identify potential risks.
Detoxification without opioid use disorder medicine is not recommended.
Urging caution for prescribing opioid medications concurrently with benzodiazepines.
Data from the NASI shows that medical benefits have declined significantly in workers' compensation

Covid-19 impacted workers' compensation benefits significantly in 2020, according to the National Academy of Social Insurance (NASI). Data compiled by NASI extends over a five-year period from 2016 to 2020, highlighting trends, outcomes, and potential issues in workers' compensation benefits, costs, and coverage. The first three years of the study show that total benefits paid went up just 0.5%. This number decreased due to the pandemic resulting in a cumulative 6 percent drop in the study period. In 2016 total benefits paid topped 62.7 billion; by 2020, this figure declined to 58.9 billion. While cash benefits remained stable over time, medical benefits fell 12 percent overall, including an 11.4 percent drop in 2020. Standardized indemnity and medical benefits, benefits paid per $100 of covered wages, also saw declines from 14.5 percent and 24.8 percent, totaling a 19.6 percent drop in total standardized benefits. Largely populated states such as Arizona (-31.5%), California (-28.9%), Colorado (-21.4%), Georgia (-23.8%) Illinois (-26%), Pennsylvania (-25.5%), Texas (-26.6%), and Virginia (-37%) witnessed 20 percent plus declines for workers' compensation medical benefits paid per $100 (of covered wages) from 2016 to 2020.
A state appellate court ruled in favor of an injured worker's PTSD claim, allowing for a broader interpretation of existing first responder mental injury state statutes

A state appellate court ruled in favor of an injured worker's PTSD claim. The Injured worker, an emergency technician, experienced a series of traumatic emergency events prompting symptoms of PTSD. State statutes provide medical mental injury benefits for first responders suffering from PTSD who do not have a physical injury. However, in 2018 legislation altered state statutes allowing those "unable to work" due to PTSD to also qualify for indemnity benefits if they meet certain standards. While the county agreed that the emergency technician suffered from a mental injury due to their work, county officials ultimately denied the claim citing that the traumatic events witnessed by the injured worker were before the 2018 legislation came into place, rendering the claim ineligible. In response, the appellate court disagreed with the county and previous judicial rulings believing that the injured workers' incapacity to work due to their mental injury while the legislation became effective qualified them for indemnity benefits. Justices also pointed out that Polk County "implicitly agreed to insure against included her incapacity to earn wages as a result of an occupational disease, regardless of how the law defined the disease on the date the incapacity occurred." As the county conceded that the PTSD injury is due to the nature of the injured worker's job duties, appellate court justices overturned the denial allowing the injured worker to access indemnity benefits to accompany medical benefits.
Officials from the DWC announced the start of quarterly stakeholder meetings, commencing on Nov 29th

The Division of Workers' Compensation announced quarterly stakeholder meetings for providers and carriers would commence on November 29th. Stakeholder meetings are intended to update stakeholders on industry trends, discuss DWC notices and address data topics. Meetings are designed to be informal to enable open communication with stakeholders and DWC personnel. Healthcare providers will meet from 9:30 – 11AM CST, followed by insurance carriers from 1:30-3PM.
Note: To access audio for the LWU please access audio via Adobe by a.) choosing "view" at the top menu b.) click "activate read out loud" c.) click "read to end of the document".
Stay connected to all relevant information in workers' compensation and pharmacy by subscribing to our weekly newsletter. For last week's wrap-up, please click here.