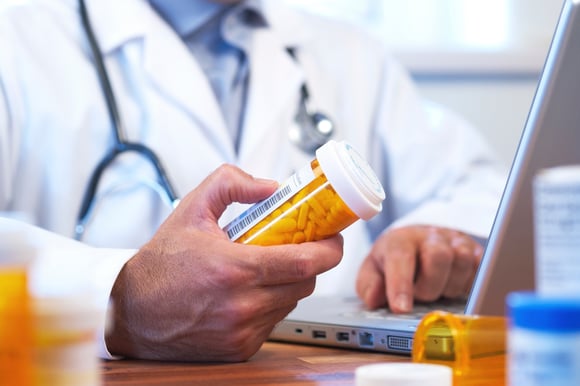 On August 22, 2016, Massachusetts launched a revamped prescription drug monitoring program (PDMP). The Massachusetts Prescription Awareness Tool (MassPAT) received $6 million in upgrades that includes an easier to access system, required PDMP registration for physicans and access to monitoring systems in other states.
These improvements are aimed at combating the opioid epidemic which is taking its toll nationwide - and hitting hard in New England. The features of the new system, especially the new access to additional state's data, aim to prevent patients from seeking multiple prescriptions from multiple doctors, sometimes even crossing state lines to avoid detection. Since its launch in August, MassPAT is already linked to thirteen states, including Connecticut, Rhode Island and New York. By the end of 2016 it is expected to be linked to 43 states.
The timing of the relaunch is key. Starting in mid-October, physicians are going to be required to register with the PDMP and consult the system before prescribing certain drugs, such as opioids, for the first time. Also, just last week Governor Charlie Baker's administration issued an alarming report on the impact of the opioid epidemic in Massachusetts. The report gathered information and data from various state agencies to provide a comprehensive picture of the opioid impact in Massachusetts from 2013 to 2014 and found that opioid related deaths have increased by 350% in the last 15 years. Also during this time period, two thirds of the towns in Massachusetts recorded opioid related deaths.
Combating the opioid epidemic has been a central focus of Governor Charlie Baker since taking office in 2015, and the revamped PMDP and the first of its kind, comprehensive opioid impact report, are just some of the steps the administration is taking to help Massachusetts confront the epidemic.