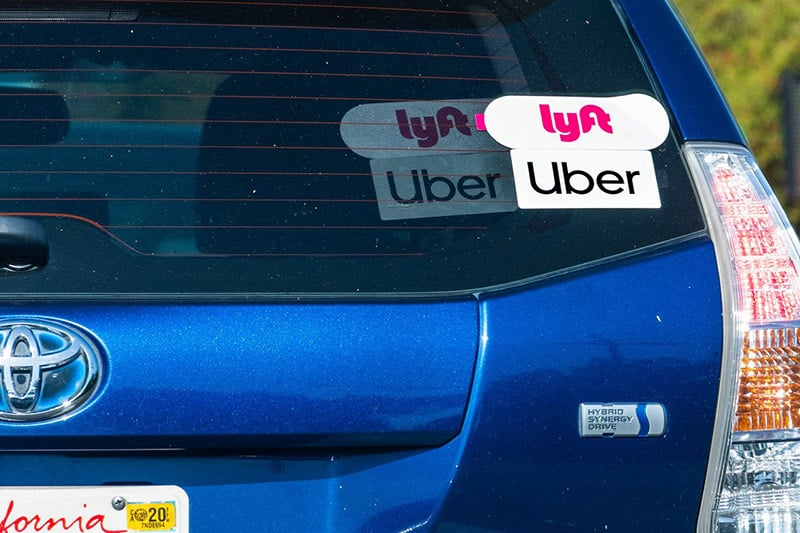 Proposition 22, once a hot issue on last year's ballot is now being overturned in California Superior Court. Approved by a majority of California voters this past November with nearly 58% support, proposition 22 permitted delivery apps such as Lyft, Uber, Doordash, and Grubhub to classify drivers as independent contractors rather than employees, disqualifying them from receiving benefits such as workers' compensation. Classifying employees as independent contractors sparked debates on the evolving gig economy and what it means for workers in the modern economy.
The primary concern for the California Superior Court is that the proposition undermines the state legislature's ability to grant workers' compensation rights to delivery and rideshare drivers and is therefore unconstitutional. Superior Court Judge Frank Roesch emphasizes this belief stating that "only the state legislature has the power to include or exclude workers from the workers' compensation system." Furthermore, there are reservations from the court surrounding the delivery app industry's capability to exclude itself from providing benefits through a ballot initiative, signaling that proposition 22 is an overreach.
With the ruling, similar proposed measures to proposition 22 in other states will likely be thwarted for now. The Massachusetts Coalition for Independent Work, backed by delivery apps, filed a version of proposition 22 in Massachusetts in early August for next year's ballot. The overturning of proposition 22 in California would now provide a court precedent to other states like Massachusetts if such a measure passes in the future. Massachusetts state officials already pressured delivery apps to stop misclassifying workers in a lawsuit filed last year.
The fight against misclassifying workers is also gaining attention at the federal level. In May, the Biden administration rescinded proposed rules that made it easier for companies to classify employees as independent contractors. The Department of Labor says that most employees are not independent contractors and should be entitled to benefits such as workers' compensation and similar aids.
While the court has halted proposition 22 for now, workers' compensation benefits for delivery and rideshare drivers remain in limbo as the court anticipates an appeal challenge from the delivery app coalition. In an attempt for more permanent action on the issue, workers' unions are asking Congress to pass enhanced protections on worker misclassification. Nevertheless, with Congress at a political standstill on both sides, it seems unlikely any action may occur anytime soon.
California's Superior Court ruling to overturn proposition 22 benefits injured workers and further guarantees workers' compensation protections. However, overturning a ballot initiative that received favorable support in a major election year will be challenging to defend.