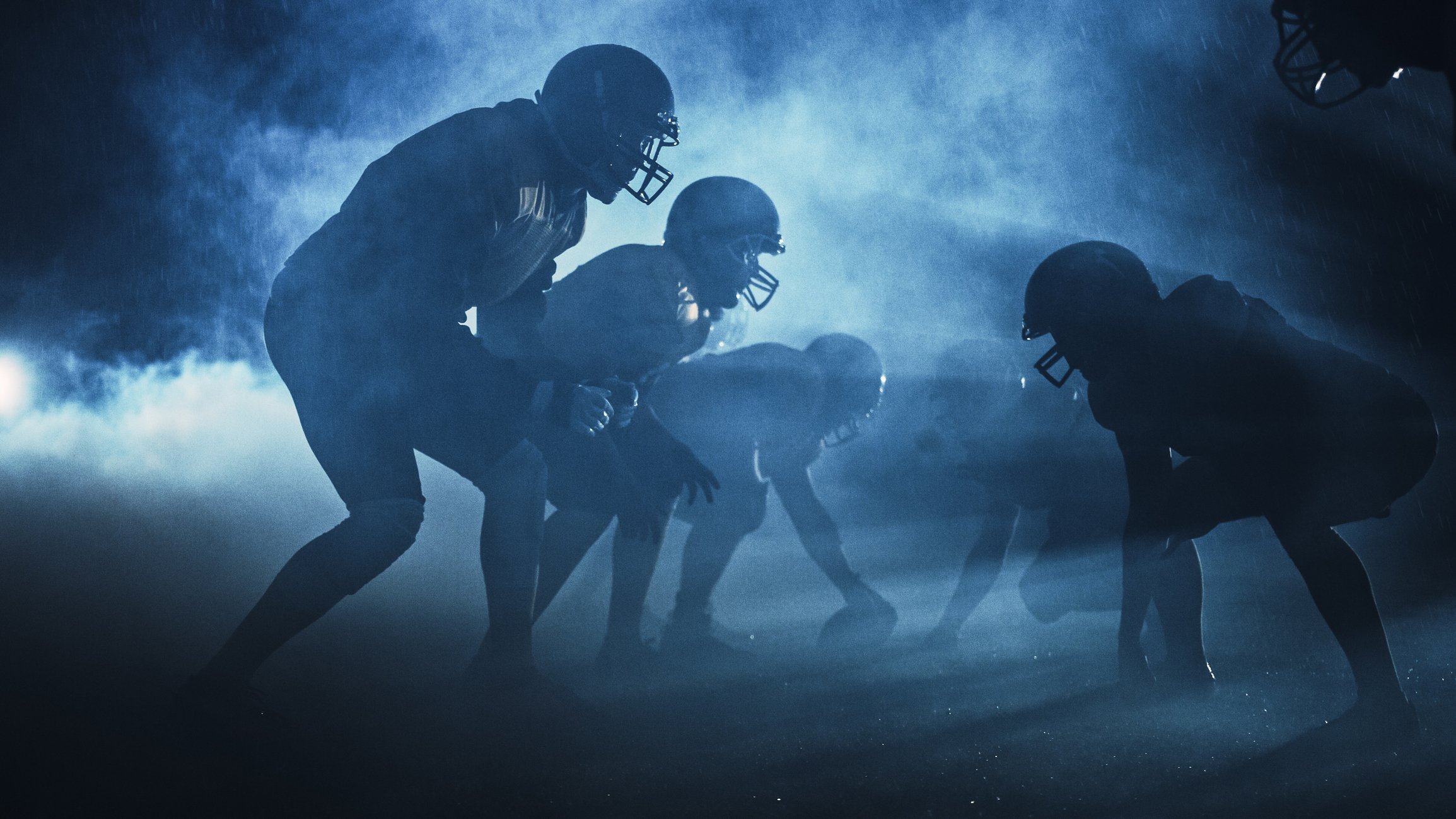 Following the traumatic injury of Buffalo Bills Safety Damar Hamlin (#3) on Monday Night Football, questions regarding pro athletes' eligibility for workers' compensation became a topic of discussion. To clarify, NFL players and most professional athletes are eligible for workers' compensation. However, since workers' compensation is a state-administered system, varying rules and protocols must be applied, including where the player plays, is injured, or permanently resides.
Workers' compensation claims are not uncommon in the NFL, as the likes of Michael Irvin (Dallas Cowboys) and Clyde Simmons (Philadelphia Eagles) are two prominent names on the receiving end of such benefits. According to the NFL Physicians Society, common orthopedic injuries in the NFL consist of those to the knee (i.e., MCL, ACL), foot, ankle, shoulder, back and neck. Other frequent injuries include concussions (187 in 2021), injuries to the chest, broken ribs, splenic lacerations, and kidney-related injuries. As football is a highly intensive contact sport, injuries are expected. Nonetheless, the long-term toll of these injuries were and continue to be greatly downplayed.
A survey of retired NFL players found that nearly nine in ten suffer from chronic aches and pains on a daily basis. A 2021 joint study by UNC-Chapel Hill, Duke, and Ohio University featured in the Journal for Sports Rehabilitation analyzing 3,647 former NFL players found that 90 percent suffered at least one musculoskeletal injury in their career. Just under 75 percent of respondents say they are still affected by injuries from their NFL tenure. In a league of 32 teams, organizations such as the Chicago Bears have reported 458 worker's compensation claims since 2000, with total settlement payouts at approximately 12.8 million, as of 2018 data.
While most players will be able to have their injuries treated by their respective team's medical staff, several injuries can go undetected or unrecognized even after a player hangs up their cleats. NFL personnel continue to receive criticism regarding the organization's handling of concussions, a condition well-linked to developing chronic traumatic encephalopathy (CTE). The condition can cause dementia and worsen one's overall cognitive state with age. A high number of player deaths were attributed to the disease, including former Patriots Linebacker Junior Seau at age 43 and former Broncos Wideout Demaryius Thomas at age 33. Findings at Boston University's CTE Center evaluating the brains of 202 football players at varying levels of the game found that 87 percent displayed CTE-related markers.
Despite well-documented evidence of high-risk injury involved with being a professional athlete, states can, at times, be hesitant with workers' compensation. Orthopedic injury evaluation technology can now pinpoint the moment in a game when the injury occurred, providing NFL players seeking workers' compensation with ample evidence. Meanwhile, cumulative injuries and those related to concussions are much harder to date, making it difficult to meet filing and reporting deadlines in workers' compensation. For example, a retired NFL player living in Florida could start experiencing CTE symptoms ten years after retirement and not be able to file for workers' compensation, as state statutes only provide a 2-year window to file from the date of injury. Another example can be seen in the case of Al Noga, a former defensive end for the Minnesota Vikings. Noga, in a settlement for an orthopedic-related injury, notified the organization of neurological symptoms in 2004. At that time, the clock began to file a workers' compensation claim. Minnesota allows six years to file a claim, more than most states. Formally diagnosed in 2015, Noga filed a claim for his mental injury. Unfortunately, with the statute of limitations passed, the former player became ineligible for worker's compensation, a decision affirmed by the state's high court.
Reporting and filing deadlines are just one of many roadblocks in the workers' compensation system. States such as Massachusetts and Florida do not classify professional athletes as employees, largely preventing them from accessing the workers' compensation system. Even states such as California, while being one of the few to allow for cumulative injuries to be a compensable injury, the state excludes player who played from out of state and did not play for California teams from their worker's compensation system. To be eligible, California requires pro athletes to spend two complete seasons or 20 percent of their careers for a California-based team to qualify for workers' compensation.
Workers' compensation benefits may be available to most professional athletes. Even so, the claims of these players can be largely restricted by state regulatory rules and legislation. To best ensure workers' compensation qualification, players should keep up with consistent documentation of their injuries or symptoms with medical staff and subscribe to reporting and filing deadlines when able.