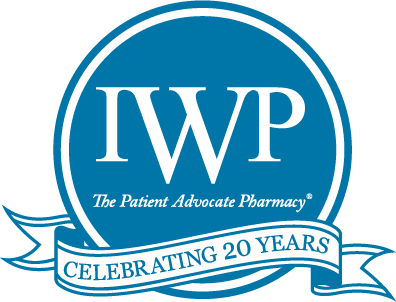 According to statistics published in 2019 by the Small Business Administration (SBA), about twenty percent of business startups fail in the first year. About half succumb to business failure within five years. By year 10, only about 33% survive.
IWP turns 20 years old this fall.
To have come this far, several critical ingredients had to come together. First and foremost, the founders of IWP, Rick Stoddard and Mike Cikacz, started out with a great idea – serve patients who had been injured on the job and struggled to navigate the workers' compensation system. Second, Rick and Mike had to overcome early obstacles – like New York workers' compensation law changing nearly overnight – and also capitalize on emerging opportunities in new geographies. The ability to be nimble, to understand and influence regulation and legislation at the state level, and to take action to protect and grow our business is still a key contributor to our success twenty years later.
The second key ingredient is the dedicated employees of IWP who come to work every day and advocate for patients. Some do so directly, others do so indirectly, but all of us share a common goal to put the patient at the center of everything we do. Having spent time with Rick and Mike over the last several years, I know how important the hard work, creative energy, and determined focus of IWP employees has been to the company's success. I see it the same way and I'm grateful to call all of you colleagues.
The third key ingredient is a corollary to the second – the trust and loyalty of our referral sources. The lawyers and doctors who rely on us to take care of injured workers know they can count on us as a partner in advocating for access to needed care in the midst of a convoluted benefits system. Like in any business relationship, that trust has been earned by many actions, large and small, taken over many years that exhibit our true commitment to patients and our willingness to go the extra mile to ensure each patients' needs are met.
As I look forward to our 21st year – and beyond – I'm confident that the foundation of the business is strong, the team we have is prepared, and our position in the market will allow us to continue to be successful. This business has weathered many storms over the years, from September 11 (where IWP stepped in to provide medications to many surviving first responders, some of whom are still with us to this day) to challenges in individual states (which I'm certain we'll continue to fight) to the Great Recession to, most recently, a global pandemic.
We're still standing because we stand for something good. We're still standing because we stand for something worthy, something valuable, something necessary.
I'm grateful to be standing alongside each of you.
Michael Gavin, President & CEO