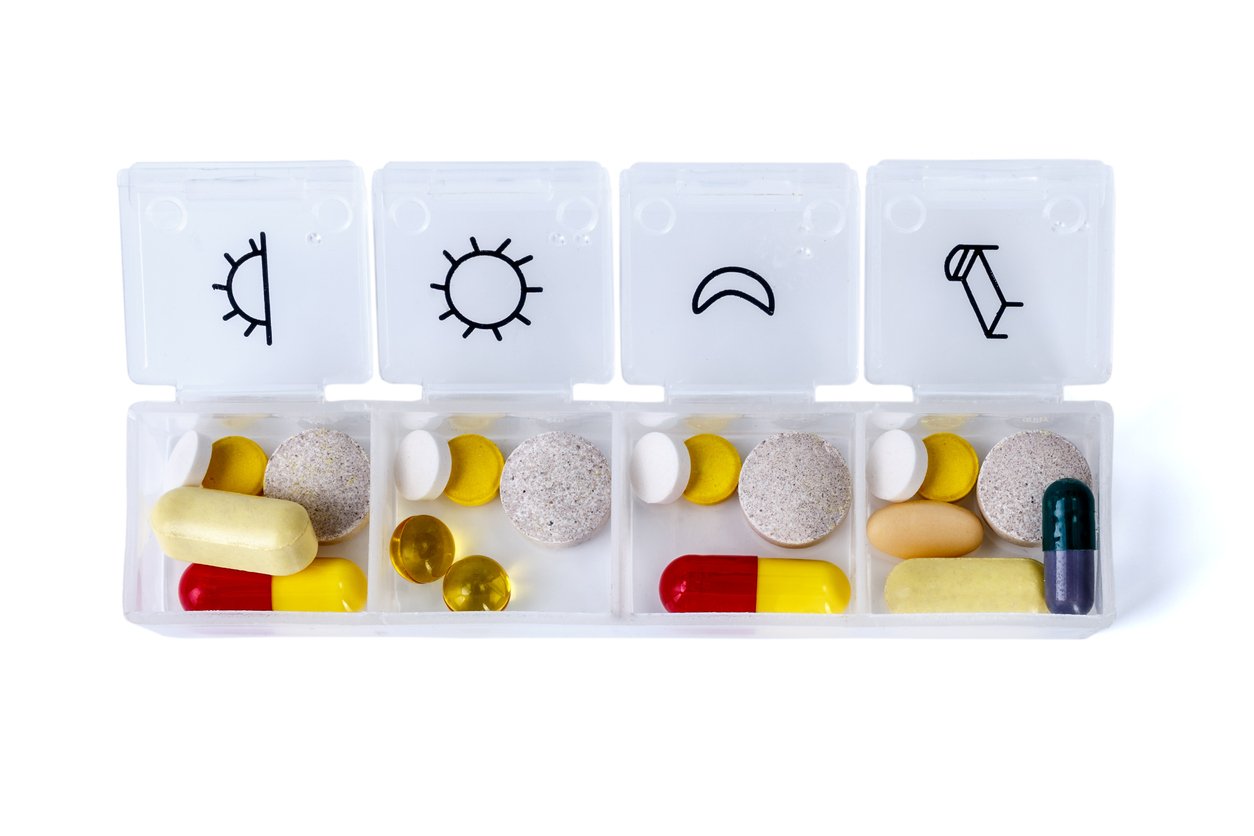 We get it, you have a lot going on. Keeping up with your family, errands, work or recovery can sometimes make it difficult to remember small tasks, like taking your medications. If you can't seem to get into the groove of a medication routine you're not alone, approximately 50% of chronic illness patients do not take their medications as prescribed.
Some of that heavy statistic could be attributed to patients not feeling the need to take their medication at all or not following specific instructions given by their doctor or pharmacist. Whatever your reason, improving medication adherence can have a positive effect on your health.
If you currently take medications or will soon begin a new medication routine, try adding in these simple reminders to better adhere to your medications.
1. Download an App
Phone applications, like Medisafe, will alert you when you need to take your medications, including complicated medicine dosing schedules. It will also notify family and friends if you want help staying on track in case you miss a dose. Each app is different and comes with its own set of reminders and alerts. Test them out and see which app works best for you.
2. Set a reminder on your phone
Aren't tech savvy, but still want to use your phone as a notice? Simple, just go to your phone's reminder function and set a time and date to take your medication. The best part is, you can adjust the time slots to reflect your work or home life schedule so that you aren't being woken up on the weekends by a noisy notice.
3. Work your medications into your routine
One of the best ways to remember your medication is to make them a part of your morning or nighttime routine. Keep your medications close by the area where you get ready in the morning, so that it becomes another step in the process – brush your teeth, get dressed, take your medications and you're out the door! The same can be said for prescriptions that should be taken at night before bed.
4. Bring in reinforcements
For good measure, you may want to let a family member or friend know which medications you are taking and specific instructions around them. This way they can help support you in your recovery or illness and be in the know on your health and wellness. Organize a list of your meds and instructions and ask someone you trust to check in with you from time to time to make sure you are following your regimen.
5. Find a system that works
Whether you feel more organized using a pill box or keeping track through a calendar, you should have some routine around making sure you have successfully taken your medications for the day. A pill box can be split between days of the week or even times of the day, whereas a calendar can help you cross off medications as you take them. Whatever the method is, remember to take a moment of your day to dedicate to your prescriptions so that you aren't forgetting if and when you took them.
These simple reminders can help you to remember your medications and in turn improve your health. One specific method won't work for everybody, so try each method at a time until you find the routine that works best for you.
If you have missed a dose or have questions about when to take your medications, contact your doctor or pharmacist for clarification. They are invested in your recovery and can make recommendations or provide additional information.