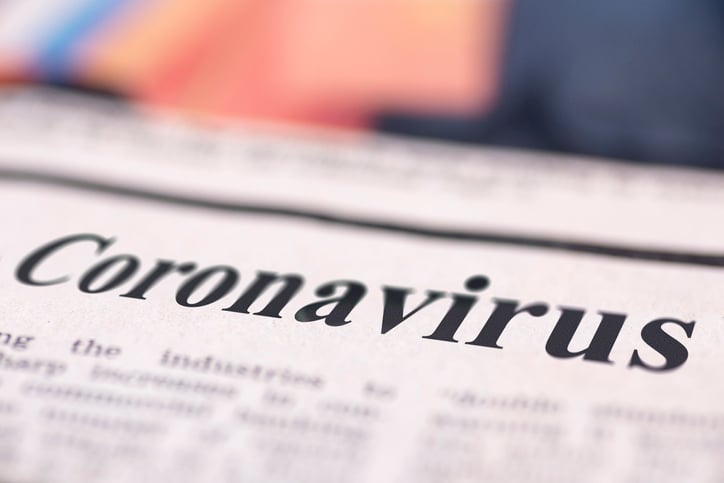 Workers' compensation protections for covid expired for state employees in Florida, including many healthcare staff and first responders. In April of 2020, Florida's Chief Financial Officer Jimmy Patronis, via the authority of Governor Ron DeSantis's executive order, directed the Florida Division of Risk Management to provide workers' compensation coverage for covid to state employees. While reigning in the new year last week, the state decided not to renew such protections putting many state workers vulnerable to possible covid exposure.
While workers' compensation is intended to give workers protections in the case of injury or illness, unfortunately, not all ailments are covered. Laws differ from state to state on what is and is not covered. It is still possible for state workers in Florida who contracted covid to apply for workers' compensation benefits. To make a viable claim there must be a direct connection between their covid infection and the workplace being the cause. This burden of proof can be a tedious process for workers and is hard to prove most times.
Florida legislators last year considered a number of proposals that would provide workers' compensation presumptions for Covid-19, however, to no avail. Florida suffered more than most states when it came to covid. Overall, the state records the third highest fatality rate due to covid with 62,000+ Floridians losing their lives to the virus. In addition, as of recent numbers, the state is recording a 30%+ positivity rate, on the higher end than most states. The Division of Risk Management announced that by June of 2022, the state would pay 43.1 million in total to sick workers who missed seven or more days due to the virus. State officials may pay up more due to long covid claims where those with infections have long-term complications from the virus.
Expiring protections come when covid cases are the highest they have ever been and not all is known about covid's long-term health implications. Though vaccines are highly effective at reducing the severity of covid, the Omicron variant is the most transmissible variant experts have seen so far. For the 2022 legislative sessions, legislators will currently consider two presumption bills. HB 117 & SB 774 would give first responders a presumption allowing them to access workers' compensation benefits for a covid infection. However, these bills will likely take time and be debated, making immediate relief unlikely to replace the expired executive order.
Although there are many tools to mitigate covid such as vaccination, covid still poses a significant health risk to Americans young and old. At the beginning of the pandemic, numerous states put in place covid protections that were temporary similar to Florida. Now previous legislation and executive orders for covid coverage will likely expire in other states as well. As such, workers should be aware of their state's current protections for essential/frontline workers regarding covid.