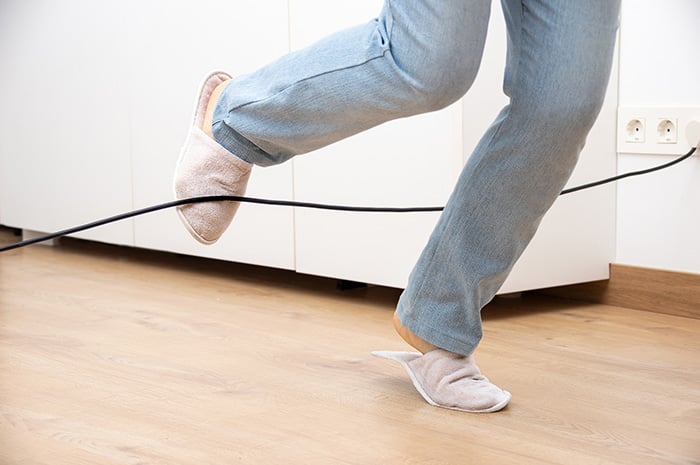 Working from home (WFH) is now a staple of the American workforce. The once normal 9-5 in office Monday to Friday schedule is becoming a distant memory for many workers. Continuing waves of Covid such as the Omicron variant coupled with the great resignation have made WFH mainstream. It is approximated that as of now almost a quarter of the U.S. workforce is fully remote or in a hybrid setup.
With so many workers now remote, employers and employees must navigate how office setups will run to accommodate the new normal. One of the issues facing stakeholders is how workers' compensation will factor into WFH setups. In general, WFH setups are compensable for workers' compensation benefits. Unlike coming and going rules that essentially ban commuting between work and home from being eligible for benefits, WFH setups operate by a different set of rules in workers' compensation. However, WFH claims can be limited, and proving the injury occurred is likely to be more difficult.
Work From Home Injuries
WFH injuries may not be significant injuries, but they can add up over time. Most WFH injuries consist of slips, trips, and cumulative ergonomic issues such as bad posture leading to neck, head, shoulder, and back issues. Some employers have offered stipends or office equipment for remote workers to mitigate the risk for these injuries, showing that WFH is here to stay.
Work From Home Legislation by State
Since state legislatures have rarely touched WFH injuries through legislation, most are evaluated via case law. Allowing the state courts to interpret what constitutes an eligible workers' compensation injury can be challenging. Each state has its unique guidelines, interpretations, and comprehension of its existing statutes. With individual state laws primarily deciding WFH injury compensability claims can vary greatly.
For example, Illinois statutes are more favorable to injured workers, allowing WFH claims to be more broadly interpreted, permitting more workers to become eligible for workers' compensation benefits. Illinois courts have consistently found that an employers' lack of control over an employee's environment within the home is primarily irrelevant towards the injury and that only a lower level of proof be necessary to be a compensable injury. Going to the kitchen to grab water or using the restroom and incurring an injury within work hours would likely be a compensable injury in Illinois. In contrast, a neighboring state like Missouri would likely not be the same. Missouri courts based on precedent and state statutes would say that a WFH injury is not eligible if the hazard or risk causing the injury is unrelated to employment. So, a venture to the kitchen to grab food and tripping in the process would likely not be a compensable injury as it does not directly relate to the individual's work in the court's eyes in the state of Missouri.
WFH brings mutual benefits to employers and employees, including cost savings, reduced commute times, flexibility, and improved workflow. However, remote workers should be cognizant of how their state comprehends and defines WFH injury compensability. Determining workers' compensation eligibility for WFH injuries will likely be based on various circumstances and dependent on their state's statutes. As such injured workers should always document their injuries to the best of their ability whether that be a copy of a 911 call, a witness, or a doctor's visit following the injury. With WFH still in its early stages, state and local agencies should look to provide more formal guidance to employers on WFH safety measures to best reduce the rate of injury.