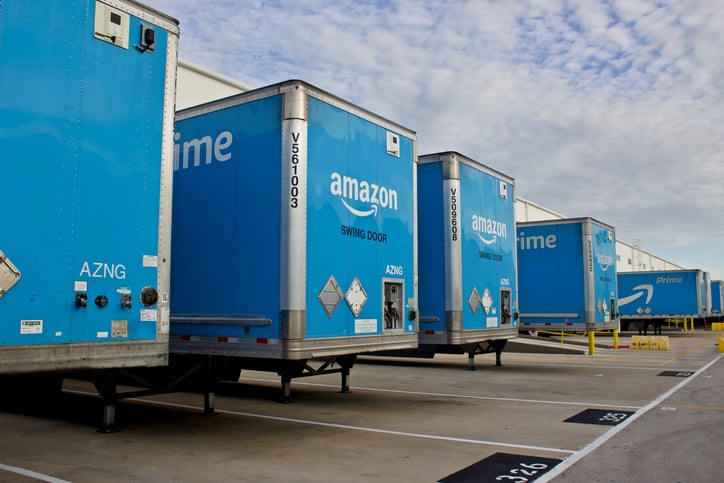 In the U.S., Amazon employs 1 out of every 169 workers, nearly a million people. It is the second-largest employer in the U.S., just behind Walmart. Globally the company employs 1.3 million workers altogether. Last year the company raked in over $232 billion in revenue, around $26 million per hour. Amazon's services greatly influence the economy and continue to simplify delivery systems for individuals and companies alike. Despite its place amongst the country's largest and most profitable employers, the company's track record on workers' compensation and preventing work injuries is less than reputable.
OSHA data from 2020 shows that Amazon warehouse's serious injury rates are nearly double that of competitor warehouses. The Strategic Organizing Center (SOC) concluded similar findings recording 5.9 severe injuries for every 100 Amazon warehouse workers, almost 80% higher than the serious injury rate at other competitor warehouses. OSHA officials point to Amazon productivity quotas as a critical source of the issue as the company requires warehouse workers to pick, pack and stow a certain number of items per hour. Executive Chairman of Amazon, Jeff Bezos recently conceded on the workplace injury studies regarding Amazon workhouses claiming that Amazon "needs to do a better job for our employees."
Those Amazon workers who are injured often find it challenging to receive workers' compensation benefits. Amazon utilizes a series of tactics to deny benefits, such as fighting claims through lengthy litigation and by using temporary employment recruiters, making collecting benefits an arduous process as the company attempts to shift that responsibility to provide benefits onto those agencies. They also tend to deny most claims despite strong evidence of workplace injury risks.
In response to poor warehouse conditions, Amazon employees across the U.S. continue to consider forming a union to improve workplace conditions and enhance benefits such as workers' compensation. The effort to unionize failed recently in April at an Alabama Amazon warehouse. However, many organized labor partners and the National Labor Relations Board (NLRB) express concerns that the vote was tampered with, and Amazon harassed employees throughout the campaign process.
The Retail, Wholesale, and Department Store Union (RWDSU) says Amazon thwarted union campaign efforts through illegal means. Current U.S. labor law bars companies from threatening benefit cuts and closing facilities when workers support unionizing. Existing law also forbids companies like Amazon from spying on unionization activities or keeping surveillance on employees who participate. Amazon faces credible accusations that the company threatened reduced benefits and surveilled mailboxes where employees casted their ballot.
It is anticipated that the NLRB will give the Alabama Amazon workers a second chance of a full-fledged union campaign without interference from Amazon. If successful, Amazon workers could see a chain reaction in other Amazon warehouses and even the general industry, significantly improving workers' compensation benefits for millions of warehouse employees.