Local pharmacies aren't the best option for Injured Workers.
Workers' compensation is a different type of insurance from a patient's health insurance. It can be confusing and time-consuming for patients and providers to navigate. Injured Workers Pharmacy (IWP) streamlines the entire process to make getting prescriptions stress-free by providing:
Submit
Next-day* home delivery of workers' comp medications - same-day in some instances.
No upfront or out-of-pocket costs for the injured worker.
No hassles or unnecessary delays in getting prescriptions.
Friendly, multilingual team looking out for the patient/worker.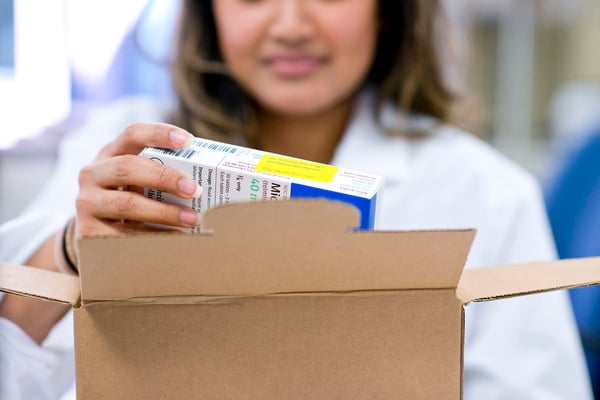 Big Pharmacies Have Big Problems
When it comes to filling workers' compensation prescriptions, retail pharmacies aren't the best option for injured workers. IWP makes fulfilling your Injured Workers' prescription easy - Peace of mind is just a day away.
Our Process Is Simple
Ask your doctor to make IWP your Preferred Pharmacy
We'll contact you within 60 minutes to complete enrollment
Medication is sent next-day right to your home*
*Next-day delivery not available for all prescriptions.