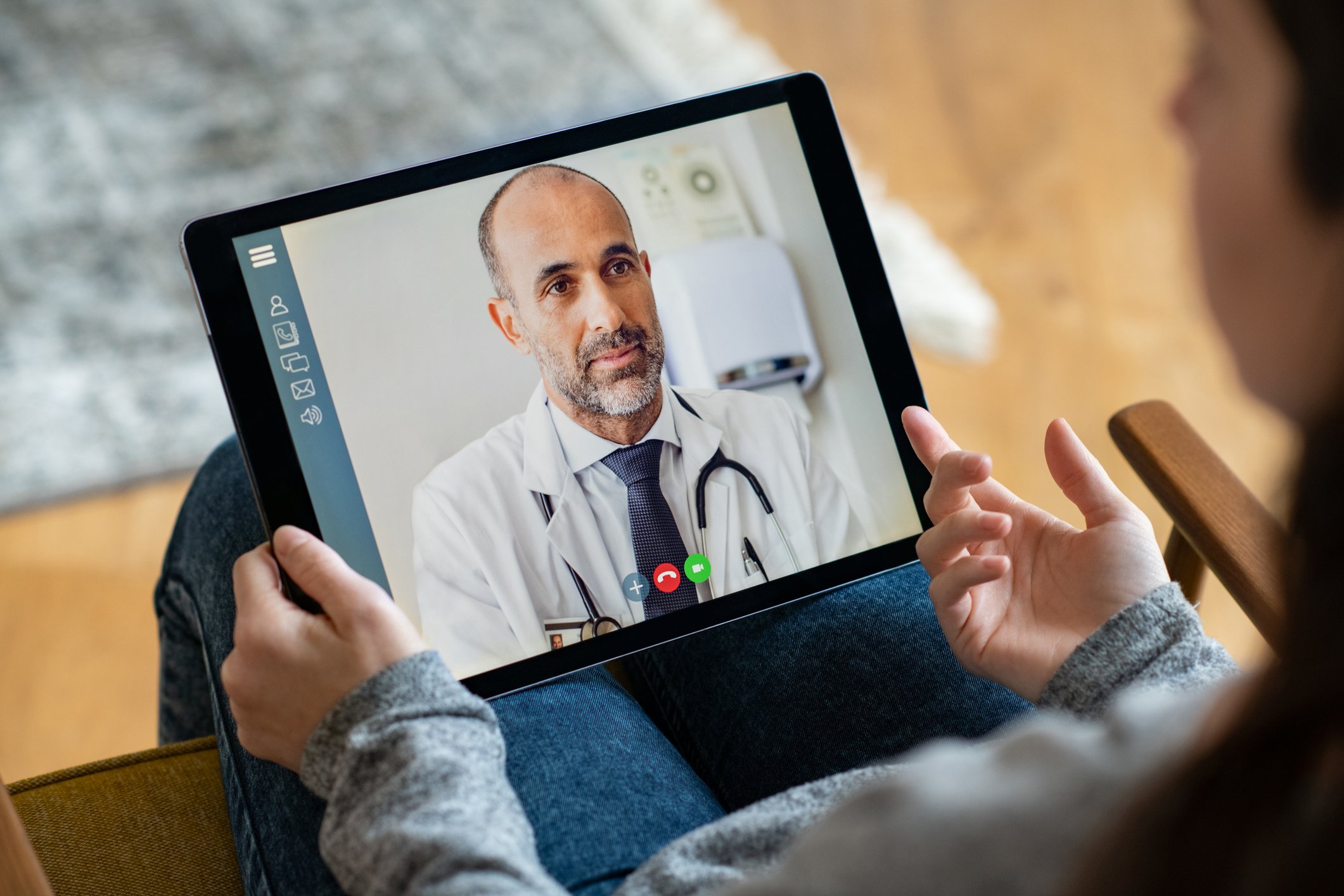 DEA personnel put forth new rules concerning telehealth prescribing.

The U.S. Drug Enforcement Agency (DEA) announced new rules last Friday concerning telehealth capabilities. Due to the covid-19 public health emergency, the DEA currently permits telehealth prescribers to prescribe a number of controlled substances without the need for an in-person appointment. Newly proposed permanent rules would enable some extension of this program, however, would ultimately require that schedule II substances such as Vicodin, OxyContin, Adderall, and Ritalin require an in-person visit before being prescribed. Schedule III-V substances including codeine, Xanax, Ambien, and Buprenorphine will also be limited to an initial 30-day dose without an in-person visit. Despite continuing the covid telehealth protocols on a more permanent basis, the revised restrictions for schedules II, III & V have drawn criticism from the American Telemedicine Association (ATA) for being too restrictive. ATA officials believe the rules would potentially leave several patients requiring mental health and substance abuse treatment to "fall through the cracks" of the healthcare system with more limited access. Proposed rules will now enter a 30-day comment period to hear stakeholder concerns and potential modifications.
WCRI releases its latest study addressing extended use of physical medicine outcomes.

A new report from the Workers' Compensation Research Institute (WCRI) addresses factors associated with the extended utilization of physical medicine (PM) services for workers with low back pain (LBP). Extended PM use is relatively frequent among workers with low back pain who received PM treatment but did not need surgery. In 11 of the 28 states studied, at least one in five LBP claims with physical medicine recorded extended use of PM services beyond three months. A higher frequency of extended PM may indicate that some workers with prolonged PM could require additional care or have certain non-medical issues that need be addressed through an alternative intervention or better care coordination. Findings show that overall claims with extended PM utilization incurred higher medical costs, indemnity payments, and a longer duration of temporary disability compared with similar claims with regular PM use. NY, DE, and MA were the top three states with the highest percentage of physical medicine claims requiring extended PM. Data for this study analyzed injuries from October 2015 through September 2017 in 28 states representing more than two-thirds of workers' compensation medical benefits in the U.S.
A bill that would provide cancer presumption protections to firefighters clears its first major committee hurdle.

Presumptive cancer coverage for firefighters is a popular topic in the state capital this session. Connecticut is just one of two states without a formal presumption that affords cancer protections to firefighters. SB937, a bill that would create a presumption for firefighters diagnosed with cancer, received a hearing in the Labor and Public Employees Committee this week. Over 250 testimony submissions were reviewed, with most coming from local firefighter units supporting the proposal. APCIA, Insurance Assoc. of CT, Council of Small Towns, and CCM Insurance voiced opposition to the measure. The Committee ultimately voted to advance the bill, which could make it to the Senate floor as soon as next week. If both chambers approve, the legislation would be enacted on October 1st of this year.
At the statehouse, legislators consider a proposal regarding telehealth prescribing authority. Meanwhile, state regulatory officials at the DWC report that lost time claim rates fell in 2021.

SB1232 proposed this week would add cancer and terminal conditions to the list of illnesses eligible for telehealth providers to prescribe schedule II medications. With the Governor's signature, this bill would take effect on July 1st of this year.
The lost time claim rate fell from 9 in 2020 to 7.9 in 2021. DWC personnel reported 14,111 lost-time claims for covid in 2021 compared to 20,316 in 2020. Non-covid lost time claims saw no significant change, with 56,522 claims in 2021 and 56,259 in 2020. Averaged indemnity, medical costs, and settlements for lost time claims declined moderately in 2021. Nonetheless, overall medical payments in 2021 totaled 1.6 billion a slight uptick from 1.5 billion in 2020.
A new court ruling could provide an exception to the state's going and coming rules.

A recent decision from the Virginia Workers' Compensation Commission could provide an exception to coming and going rules within the state. An employee who scraped ice and snow off their company vehicle to go to work injured themselves after slipping on black ice at home, resulting in a broken bone to the hand and a cervical strain. The employee worked for a company that maintained communication systems for 911 call centers and is required to keep a company vehicle at their residence to be available to service call centers when on duty. Initially, the injured worker received a denial for their claim as the Commission previously held that the act of removing ice from the car is considered a "preparatory act" and precedes employment, making it a non-compensable claim. However, despite coming and going rules mostly nullifying compensation in the cases of commuting, the Commission eventually reversed its original ruling citing that the "means of transportation used to go to and from work is provided by the employer" and is, therefore a compensable injury.
Note: To access audio for the LWU please access audio via Adobe by a.) choosing "view" at the top menu b.) click "activate read out loud" c.) click "read to end of the document".
Stay connected to all relevant information in workers' compensation and pharmacy by subscribing to our weekly newsletter. For last week's wrap-up, please click here.