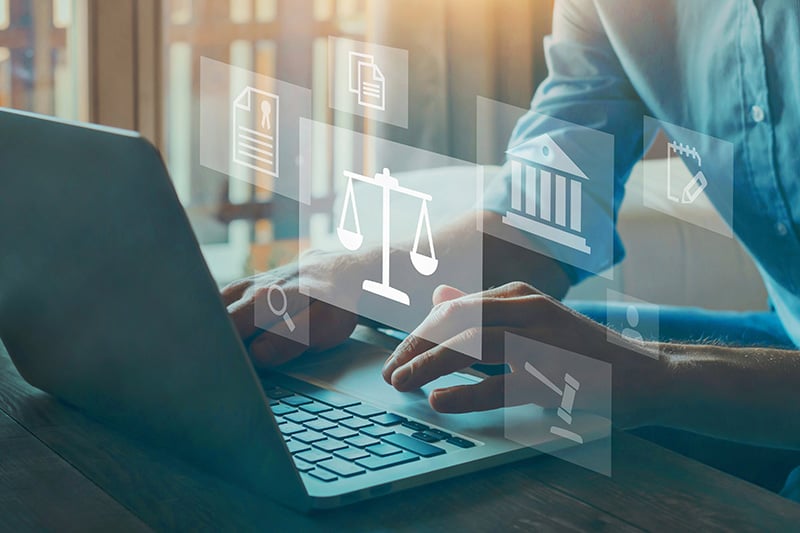 2021 is shaping to be a busy legislative season with much of the activity potentially impacting workers' compensation, such as COVID-19 workers' compensation presumptions of compensability, workers' compensation for workplace-related mental injuries, electronic prescribing, PDMP, and what that might means for upcoming years.

Presumption Bills
Covid presumption bills were a significant presence at state legislatures across the country this session. In 2021, over 20 states considered presumption bills of some kind. Covid presumption bills presume that contraction or exposure to COVID-19 is due to the nature and scope of one's employment and is thus deemed a compensable injury under workers' compensation. The pandemic influenced several states to provide general or extended workers' comp coverage for various essential, frontline occupations and even the general workforce.
Each state was unique in its approach to presumptions, with some states opting to expand coverage to first responders and essential workers. In contrast, other states considered more comprehensive coverage by including frontline workers. A small number of states even considered broad presumptions allowing those of all occupations to be eligible. In 2020, nine states enacted legislation, and eight states utilized regulatory action. As of June 2021,
MO, SC, TX, MI, OK, MA & VA are considering Covid presumption bills for first responders such as police officers, firefighters, and EMS personnel.

The OK House of Representatives passed a presumption bill for first responders in March that currently lies in the Senate. VA passed legislation in early April that provides a presumption for first responders as well as a small set of frontline workers.
MD, MN & TX are considering Covid presumptions for teachers/school employees.

MT and TX are considering Covid presumptions for nurses.

The TX House of Representatives passed a presumption bill for nurses in May that currently lies in the Senate.
MA is considering broader Covid presumptions to essential and frontline workers and those that may encounter the virus due to the requirements of their work duties, similar to existing legislation in CA & WY.

Washington enacted broad presumptions to the frontline and essential workers with the Governor's signature in May.
CT & IA are considering a broad Covid presumption that would apply to all employees.
Attention to Mental Health/PTSD presumptions has also arisen from the pandemic. As many essential and frontline workers felt the brunt of Covid, more states proposed legislation including presumptions related to coverage for mental health needs. In 2020, CO, NE, VA, WA & WY gave their stamp of approval for expanding mental health/PTSD coverage. Most of these presumptions are explicitly directed towards first responders, with 2021 being no exception as OH, WV & WI passed mental health presumptions for their first responders. NC also passed a presumption bill through the lower chamber, while SC passed a bill through the House to make the process for PTSD claims easier.
As the pandemic winds down and as the vaccinated population grows daily, a sizeable amount of Covid presumptions are set to expire. Whereas the effects of Covid on mental health/PTSD seem to be more long-term, and as such legislatures may act to provide extended coverage in future legislative sessions.
Opioids
The 2021 legislative session continues to build on innovative methods to combat the opioid epidemic. Over ten states this year proposed regulations regarding opioid antagonists. Proposals in states such as AR, CO & NC would authorize pharmacists to prescribe opioid antagonists in conjunction with opioid prescriptions. In NY, the Assembly is considering legislation that would make antagonists available and onsite at public institutions and require training for certain employees to administer. Antagonists are successful and effective as tools to treat excess opioid usage. Promulgations for opioid antagonist builds on trends from previous legislative sessions.
While many states looked to curb opioid usage and distribution, some states looked to expanding opioid dosage exclusively to those who suffer from extreme or intractable physical pain caused by chronic diseases. For example, IN, MN, NJ & RI passed or modified existing legislation allowing physicians to ignore CDC opioid guidelines in cases of intractable physical pain associated with specific long-term illnesses.
E-Prescribe & Telehealth
In today's world, most of what we do daily is online, with medicine and doctor's visits being no exception. Since its conception in 2003, electronic prescribing allows pharmacists and other health providers to track patient's prescriptions to ensure such prescriptions are not lost or manipulated in the process. It is another added tool in curbing opioid usage. In 2021, states such as NE, IL, MI & NH considered legislation that would require all controlled substances to be prescribed electronically. WV enacted similar legislation seen in CA, NY and NV requiring all prescriptions to be electronically prescribed. Electronic prescribing continues to gain popularity amongst legislatures and should continue to do so in future sessions. Currently, less than 15 states have no mandates on electronic prescriptions for controlled substances or general prescriptions.
Telehealth became crucial to many primary care physicians and other healthcare professionals during lockdowns and stay-at-home orders, allowing patients to connect with their doctor without physically being present. As telehealth becomes more of the norm in medicine, rules and regulations have soon followed. Almost all states in this session proposed creating or modifying existing rules regarding telehealth services. Some states expanded telehealth services to other healthcare occupations, such as certain specialists. While states like AZ enacted legislation that allowed telehealth to be more fully covered under health insurance plans. As the potential for telehealth continues to be discovered, more legislatures will most likely continue to create or build on existing legislation going forward.
PDMP
Prescription Drug Monitoring Programs (PDMP) are vital to fighting the opioid epidemic. A PDMP is a state-based electronic database that tracks the prescribing and dispensing of controlled substances. PDMP's allow doctors, pharmacists, and other designated healthcare staff to see what other controlled substances the patient may already be on or was on in the past.
Coming into the 2021 session, Missouri was the only state that had yet enacted legislation for a PDMP. After a decade of considering PDMP bills, MO officially signed their PDMP bill into law in June 2021. With the addition of MO, every state in the country now has a PDMP, which could lead to better coordination and access across state lines if necessary. MO's PDMP program will be up and running in August of this year.
2021 looking to 2022
2021 was a whirlwind year for injured workers and the workers' compensation industry. While a good number of Covid related bills were proposed this year, next year will most likely see fewer proposals as vaccines have made their entryway, and some Covid presumptions are set to expire. However, bills covering long-term effects such as mental health/PTSD from Covid should continue to make rounds at state legislatures. With Covid legislation expected to reduce, attention may increase in other areas such as telehealth and opioid management.
Legislative changes can come fast, so be sure to stay up to date on all things workers' compensation by reading and subscribing to our weekly state of the States blog.