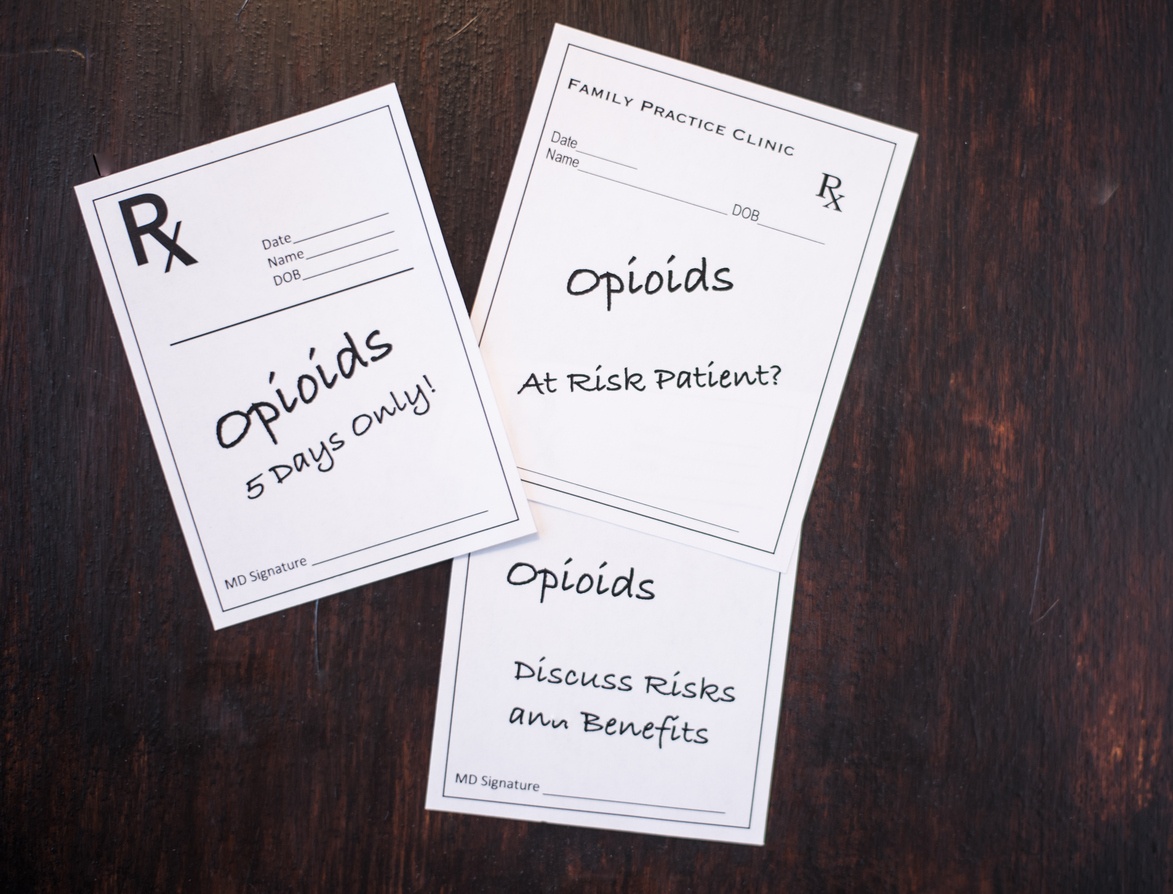 Among an epidemic of drug overdoses, millions of Americans are living in pain. For many years it was believed that the same drugs causing these overdoses had the ability to ease suffering and provide a hopeful resolution. Now, the opioid epidemic has caused widespread addiction and death across the country.
There has been a tremendous effort by health care professionals and officials to cut down access to opioids in order to protect patients. People who experience chronic pain, as well as the medical community, may experience a significant impact through the search for an effective solution.
Emergence of the Opioid Epidemic
The opioid epidemic didn't happen overnight. The causes are complex and include targeted pharmaceutical marketing, misinterpreted clinical evidence, and weak regulations. Health care providers had good intentions for the management of pain but were also prescribing these drugs in abundant quantities. In addition, there were missed opportunities by insurance companies to support safer, more-holistic treatments.
Throughout the 1990s, pharmaceutical companies reassured the medical community that patients would not become addicted to opioid pain relievers, so health care providers began prescribing them at greater rates. Increased prescriptions of opioid medications led to widespread misuse before it became clear that these medications could be highly addictive and abused.
Challenges for Patients on Opioid Therapy
Due to increased regulation of opioid prescriptions, many patients with chronic pain are being taken off their medications. Opioids create physical dependence very quickly, and even patients taking the drugs for only a few weeks may need to be gradually weaned to avoid withdrawal symptoms that can include muscle aches, vomiting and diarrhea, anxiety and insomnia. Patients need a lot of support coming off opioids and there should be a "cooperative process" between the patient and physician during tapering.
Non-drug alternatives to opioids like physical therapy, massage, or cognitive behavioral therapy are also options for some patients. However, challenges may arise with insurance companies and the amount of coverage they are willing to provide for treatments – which in turn could be costly to the patient. These alternative treatments are also more time consuming than simply taking a medication which may be difficult for some.
In addition, socioeconomic effects can contribute to increased depression, anxiety, missed days of work or school, unemployment, and loss of productivity among those addicted to opioids. By forming strategies and protocols for providers, patients, and families affected by opioid use, addiction, or overdose, this may result in a positive influence on patients' lives and eventually the opioid epidemic.
Impact on the Medical Community
The opioid epidemic greatly effects the health care industry. Billions of dollars are spent on emergency room visits and medical care for opioid related overdoses each year. More resources are used transporting patients to hospitals and health care providers are spending more time stabilizing overdose patients. Eventually, the epidemic results in higher insurance costs to cover the impact on medical resources.
Health care providers are facing intense pressure to decrease opioid prescribing and stop treating chronic pain patients with opioids long term. In addition, providers need to think about the short and long-term interests of their patients, but they also must protect themselves from legal liability. Numerous doctors have been reprimanded for prescribing opioids recklessly which greatly contributed to the situation that they face today.
When all other methods have been exhausted and opioids are prescribed, providers should closely monitor patients, use the lowest effective dose and combine treatment with non-opioid medications and nonpharmacologic pain treatments. Patients should understand opioid treatment expectations from the beginning for better outcomes as well as have continuous follow-up with their providers.
Looking Forward to Effective Solutions
In response to the opioid crisis, the U.S. Department of Health and Human Services (HHS) is focusing its efforts on five specific strategies:
Improving access to treatment and recovery services
Promoting use of overdose-reversing drugs
Strengthening our understanding of the epidemic through better public health surveillance
Providing support for cutting edge research on pain and addiction
Advancing better practices for pain management
The National Institutes of Health (NIH), a part of the U.S. Department of HHS, is the nation's medical research agency. NIH is helping solve the opioid crisis by discovering new and improved ways to prevent opioid misuse, treat opioid use disorders, and manage pain. Their approach includes exploring:
As a result of the changes in pain management practice, some patients may experience significant challenges. Further studies into the extent of this change are necessary to help find effective solutions. Exploring methods for regulating prescribing while assuring adequate access to pain management is vital.